Workers' unions oppose proposed changes to NHIF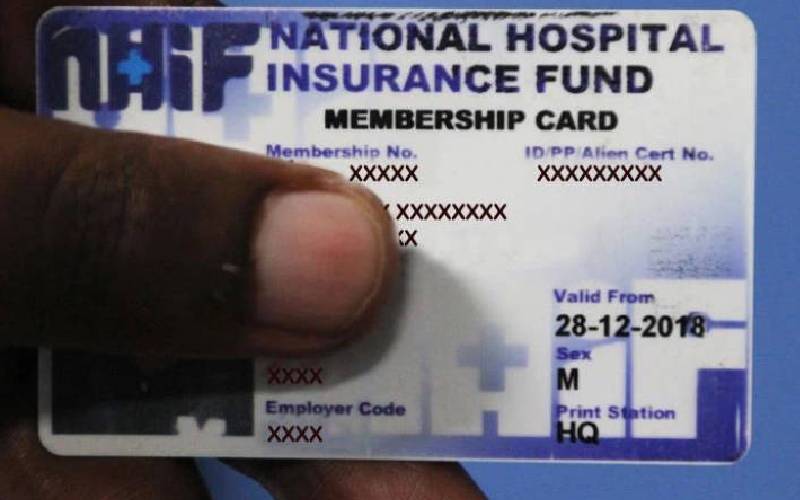 Workers' unions have opposed plans to change the mandate of NHIF through the proposed Amendment Bill 2021.
Led by the Central Organisation of Trade Unions-COTU, the unions on Tuesday said the National Health Insurance Fund (Amendment) Bill 2021 which seeks to amend the (NHIF) Act Cap 255 will change the original mandate of NHIF thus giving rise to an amorphous body.
The Bill proposes that all Kenyans above 18 years be registered under NHIF in the new Universal Health Coverage (UHC) program.
The Bill seeks to enhance the mandate and capacity of NHIF to facilitate and deliver the UHC, piloted in Kisumu, Isiolo, Machakos and Nyeri counties before being rolled out to the rest of the country.
But in a statement signed by COTU, Kenya Union of Journalists, Kenya Quarry and Mine Worker and Kenya Union of Domestic, Hotels, Educational Institutions, Hospitals, and Allied Workers said by failing to call for public participation and stakeholder engagement, the management of NHIF defied the Convention 144 of the International Labor Organisation (ILO) on social dialogue.
The union questioned what the bill is seeking to do with the money NHIF will be collecting from Kenyans aged above 18 years yet the same fund has been unable to manage money contributed by the over 8 million NHIF contributing members.
According to the union and its affiliate members, making the proposed changes in NHIF will coerce them to re-establish their own body funded and run solely by workers in COTU.
"We demand that the government should stop any move aimed at interfering with the structure and the objective of NHIF and that if the government is in dire need of a scheme, it should create its separate healthcare scheme to provide affordable care to be used by the vulnerable persons," read part of the statement.
The bill also proposes the removal of the voluntary contribution provision but each household will have to pay an annual compulsory contribution of Sh6,000 to facilitate the government's dream of universal health coverage.
The goal of the UHC program is to provide health care for all based on need not on ability to pay.
The Bill which was introduced by the Majority Leader of the National Assembly Amos Kimunya exempts people under 21 years who have no income and are living with a contributor from making contributions.