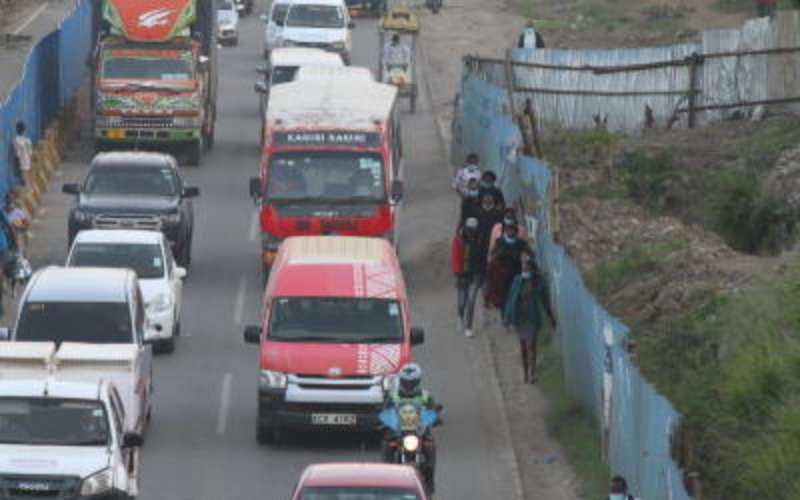 Finding one's way into and out of Nairobi's central business district is not for the fainthearted. It takes good planning, above-average negotiation skills, ingenuity, guile, effort, time, money and a dose of good luck to get to and out of work, town, or school in the city on time. Often, everything goes wrong for commuters.
And no sooner has one arrived at their workstation than the plotting of how they will make their way back home starts. It is not a particularly pleasant cycle.
For the average Nairobian, plotting occupies most of their minds right from when they get up to when they go back home and for some, the trouble follows them to bed. Those with private vehicles have to ensure that their cars are not blocked by someone else's leaving later than them. No matter the social status, the hassle cannot be overstated.
Nairobi's long suffering commuters are presented with choices that come with their fair share of consequences. These choices all boil down to a few factors: Time, money, comfort and safety.
Your decision will determine the amount of time and money you will spend in your commute. It will also determine your comfort and safety, especially in this time of Covid-19 pandemic.
Luxury of choice
Sometimes few can have the luxury of choosing.
Public transport in the city is so critical that where one lives, shops, goes to church or mosque and where one takes their children to school is determined by the means and ease of getting there.
The city is like a seashore. Human and vehicular traffic occur like a tidal wave, sweeping into the city early in the morning and later in the evening, at about 8 o'clock, retreating into the sea and taking everything with it.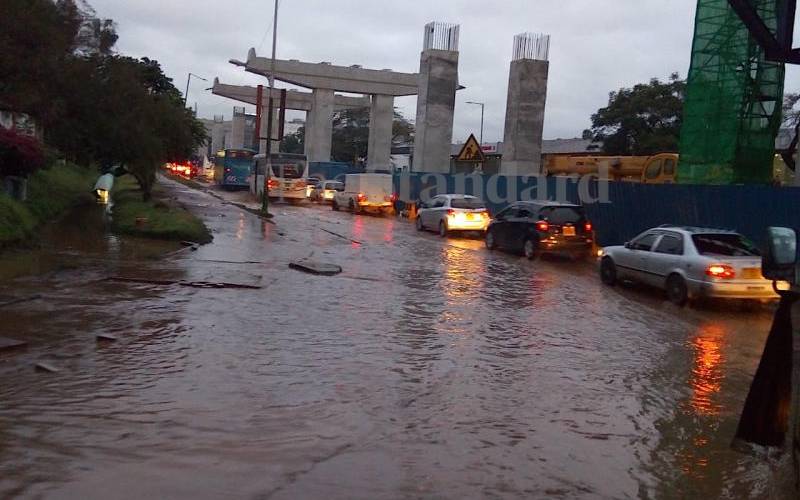 City roads are so eerily empty and quiet at night. Parts of the city resemble a ghost town. If someone visited the city during the day, and another in the dead of the night, their accounts of the same would be so different.
Ann Mureithi does not wait for the alarm to go off. She has to be awake in time to be ready for the famous honk of the arriving train at 6.35am.
She has little choice. She has to be up early; she has a family to feed, fees to pay, clients to serve, and, above them all, a train to catch.
She steps out of the house just before daybreak, joining a stream of hundreds others gushing downstream into the cold breeze following a beaten path to the train station. It is a scrum to be among the first people to enter town. She works in a printing shop in downtown Nairobi and, with competition growing and fortunes waning, she has to be at work on time. A little snooze means a big loss.
When the train's engines roar again and the wagons lurch forward, she knows that it will be exactly an hour and 10 minutes before she can alight at the Nairobi Railway Station in the city. She will be on time.
She could have chosen to take a bus. Perhaps it could have taken a shorter time to get into town. Yesterday, she used the bus and it did not disappoint. But with the road you can never be too sure, and with some incomplete assignments in the office, being in town early enough is top of her to-do-list today.
She also makes her choice depending on the time of the day and the money she intends to spend as fare. If she intends to come in later, she will definitely miss the train. The bus, with higher fares later in the morning and a possible traffic snarl-up into town, will be the only option.
But today, she needs to be in town before eight. The train is definitely not going to be held in traffic for an hour, and so her timing will be accurate. And the customers, who might also be on their way to town, will not be disappointed.
After stop-overs at at least eight stations of Kimbo, Manguo, Mwiki, Dandora, Kariobangi South, Mutindwa and Makadara, the train finally chugs into the final stop, and hundreds of travellers scatter into the city streets to start their day.
She has paid Sh40 and thankfully due to the additional coaches attached to ensure commuters maintain social-distancing, she had a seat and comfortable space around her. Thus, she was not at risk of losing her phone to a pickpocket or of contracting the coronavirus. No one was that close.
At 5.40pm, the commuters will mill outside the waiting train for the journey back home.
Rush hour
It will be rush hour again. Before Covid-19, the rush was not as frenetic but everything changed after curfew was declared.
While the train will be crowded, evenings are always so, with unending queues.
Nairobians are seemingly drilled in the dusk-to-dawn regimen, the curfew notwithstanding.
Winfred Njoki lives in Saika. She runs an agro-vet in downtown Nairobi and she reports to work at eight in the morning.
She has already spent two hours in the morning traffic. A few minutes past eight and she will get an earful from her boss.
Sometimes, she is too fatigued and demotivated to come to work. But the fear of losing her job is too pronounced. She has to find her way into town, come rain or shine.
Ms Mureithi and Ms Njoki work within 100 metres of each other. They will be hurtling down the same street at eight in the morning, alongside hundreds of others who belong to the working class of Nairobi, and members of gangs which run the town but who saunter down the alleys masquerading as good citizens of the metropolis.
"We love using the train because the fares are fixed. You can calculate how much you want to spend in a month. Also, the train's timing is impeccable. If I should be in the city by eight, then the train, not the bus, will be my more reliable means of transport," says Mureithi.
The train leaves Ruiru at 6am and stops at Kahawa West 20 minutes later. Then at 6.35am, it makes its first Githurai stop, and Mureithi is never disappointed. The train is barely earlier, or later, than that.
A train ticket costs Sh40. She considers this cheap. A matatu would cost Sh50 the same hour of morning.
But before the social distancing rules came into force, use of the train was hectic. The coaches were crowded with people snuggled in tight spaces and corridors teeming with commuters itching to go home for a few hours' rest before embarking on business the following morning.
Occasionally, a hand would enter a pocket and whisk out a phone or a wallet.
"The crowding came with a lot of petty crimes. People lost their possessions to pickpockets and using the train was always so unsafe," Mureithi says.
The Kenya Railways has procured 11 diesel mobile units (DMUs). The trains will operate in five routes, from Nairobi Central Station to Embakasi Village, Syokimau, Kitengela, Kikuyu and Thika.
The rail project is part of an integrated commuter system within the city and its environs, which also comprises a Bus Rapid Transit system, monorail and underground rail. These have been suggested as a means of decongesting the city.
Ms Njoki does not experience quite the same luxury. She has to use the bus hoping she will not spend in excess of two hours in traffic. If she finds herself getting late, however, she knows how to be in town faster.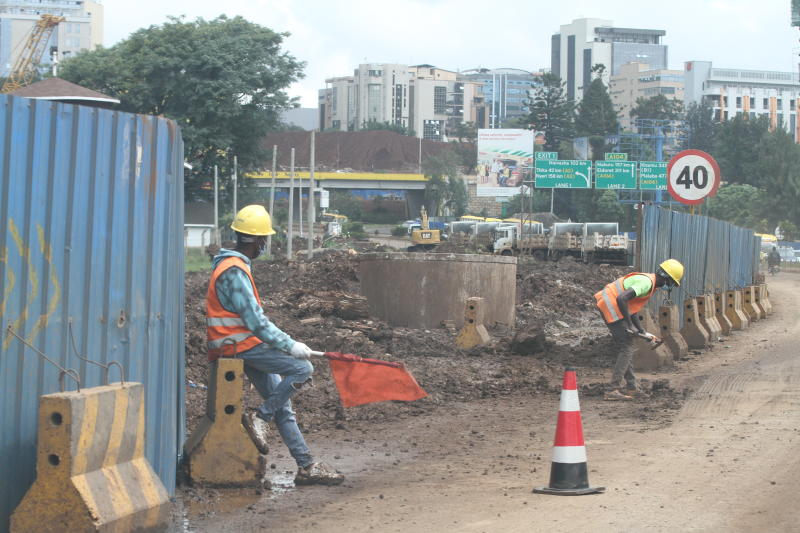 Moving jukeboxes
"I am forced to board a manyanga because these ones are good at navigating and will not use the congested Jogoo Road. They use Juja Road, but are usually more expensive. I am okay paying that extra Sh50."
'Manyanga' is the fancy city minibuses that are notably expensively pimped and that blare with the latest urban music. They could easily be mistaken for moving jukeboxes.
They are noisy and often times, Njoki is a bundle of nerves the entire journey. The buses sometime swerve and skid into pedestrian walkways, threaten to ram motorcycles and stationary vehicles so that when town comes into view, she sighs with relief.
Mornings on the city roads are nauseating. Buses, private cars, motorbikes, bicycles and pedestrians are rushing into the central business district to grab the worm the proverbial early bird is promised.
Traffic snarl-ups and gridlocks cost Nairobi Sh50 million per day, according to a Kenya Urban Roads Authority (Kura) report.
The city, which is always active and in a mad rush, experiences excruciatingly busy streets in the mornings and the evenings.
Eric Kamau lives in Jacaranda Estate in Kahawa West. To beat traffic, he leaves his house at 6.30 in the morning. He joins Thika Superhighway, but only for a short distance. At Roasters, he drives into the Garden Estate Road and connects to Kiambu Road, all in a bid to avoid the traffic congestion usually experienced between KCA University and Muthaiga Square.
On average, it takes him 30 minutes to make his way into his office in the city centre. If he is fortunate enough to avoid an altercation with an overenthusiastic matatu driver, he will be in town faster and happier.
In the evenings, though, he is in no particular rush to get home. He is comfortable joining the late evening traffic along the superhighway. It often takes him well over an hour to get home.
From Kasarani to the CBD aboard a bus that is too eager to stop at every invitation, half an hour is usually enough time. However, weekday mornings are nightmarish. It sometimes takes one and a half hours to make the triumphant entry into Nairobi.
A broken down vehicle in the middle of the road is a common sight.
Millions of used motor vehicles exported from the US, Europe and Japan to developing countries are of poor quality and are contributing significantly to air pollution, according a United Nations report.
About 80 per cent of the 14 million used light-duty vehicles – saloon cars, SUVs and minibuses – exported between 2015 and 2018 went to low and middle-income countries. About 40 per cent went to Africa, according to the report published by the Unite Nations Environment Programme (Unep).
Another road of interest is Mombasa Road. This has been a difficult road for a long time. As any other major road pouring its traffic into the city, mornings and evenings are obscene.
This is a road used by heavy trucks on transit to the city's industrial area, towns in the Rift and even other countries (such as Uganda and Rwanda). Also, Jomo Kenyatta International Airport (JKIA), the busiest in the region, is located along this route.
Add this to the reduction of space due to the construction of the Nairobi Expressway, which has seen the road reserve shrink temporarily.
The road project, which has set the government back by some Sh62 billion, was started last October and is expected to revolutionalise transport in Nairobi and ease traffic jams on Mombasa Road by providing faster, reliable, and less costly transport. It is expected to have the same effect as the one that was experienced after the construction of Thika Superhighway.
Transport Cabinet Secretary James Macharia said the traffic jam on Mombasa Road was responsible for millions of shillings spent in fuel and wasted time. The expressway is expected to ease that.
It will be Kenya's first road under public-private participation and promises to rush motorists across the city.
The expressway begins at Mlolongo to Jomo Kenyatta International Airport (JKIA), Nairobi's CBD and ends at Westlands along Waiyaki Way.
It will take a motorist skirting the central business district only 20 minutes to complete an entire commute to Limuru through Westlands.
In a normal flow of traffic currently, it takes in excess of an hour to cover the same stretch. On a bad day of a heavy traffic, it is a painful ride.
The route will have two traffic lanes in either direction and will feature 10 interchanges, with a long portion of the expressway being elevated.
The interchanges will be at Mlolongo, SGR terminus, Eastern and Southern bypasses, Capital Centre, Haille Selassie, Museum Hill, The Mall - Westlands and James Gichuru Road junction.
Sections of the expressway will feature eight, six and four lanes based on projected traffic. The road's primary objective is to decongest Nairobi Metropolitan, which teeters under a sickening congestion.
The expressway is expected to serve at least 25,000 vehicles per day, with a user expected to pay Sh600 per day to use the road under the PPP set-up.
During construction, the road has been a nightmare for motorists. With some lanes closed, the narrow passageways are not enough to absorb the many vehicles that use the road. This leads to a spillover that spreads over to other city roads.
And while the city receives thousands of vehicles every day, there are hundreds of motorcyclists and bicyclists that navigate their way around the gridlocks to be among the first in the town every morning.
As many hurdle inside buses to get into and out of the heart of the city, a good number of people use motorcycles.
The city is now awash with them; in traffic snarl-ups, they sidle between cars and sometimes offer a faster alternative into and out of the city.
The National Bodaboda Association in 2020 reported that 22 million trips were made daily, approximately 15 rides per boda boda. These two-wheeled vehicles consume Sh157 billion in fuel a year. But they create fear and chaos of their own, too.
In its 2019 report, the National Crime Research Centre (NCRC) indicated that the most prevalent boda boda-related crimes were causing death by dangerous riding at 79.5 per cent, general theft (76.7 per cent), breaching of public order and creating disturbance (66.2 per cent), assault (57 per cent), and robbery with violence (52.9 per cent0.
Riding under the influence of alcohol accounted for 52.7 per cent, usage of drugs (49.5 per cent), handling and trafficking of dangerous drugs (42.1 per cent), kidnapping and abduction (26.2 per cent), bribery (23.1 per cent), defilement (17.8 per cent) and rape (17.2 per cent).
Boda bodas are arguably a faster, easier way to navigate the choking city traffic, but the cons probably come close to outweighing the pros.
In a day, the country imports 660 motorcycles.
Motorcyclists get knocked down on very many occasions, making cycling one of the most dangerous forms of transport on Kenyan roads. Some 1,075 people died in the first eight months of 2020 in motorcycle accidents.
Motorcycle users are, however, immune to the delays caused by the traffic snarl-ups, and are often guilty of encroaching onto pedestrian walkways.
Then there are those who walk to and from town, some for the convenience as they do not live far away from the central business district, and others because they cannot afford other means of transport. These, too, are not spared the dangers of being part of an excruciatingly busy city.
The walkways are always packed, alongside jobseekers and low wage earners, peerless pickpockets and muggers.
"Reconsider travel to Nairobi neighbourhoods of Eastleigh and Kibra at all times due to crime and kidnapping. Be especially careful when travelling after dark anywhere in Kenya due to crime," wrote Overseas Security Advisory Council in a May 2020 report.
"Street crime is a serious problem, particularly in Nairobi, Mombasa, Kiambu, Meru and other large cities. Most street crimes involve multiple armed assailants."
Nairobi is a dangerous city by day. Sometimes, it is hellish by night. But as the country's commercial hub, it is always crowded with people pursuing opportunities, concentrating on the positives the city has to offer. And thus, by day as by night, in the hustle and bustle of the city, honourable men and women, alongside ragamuffins, hobble up and down the streets, giving life to a city that harbours life and death in a most paradoxical mix.