Echoes from the past: Iconic Nyali bridge has weathered many storms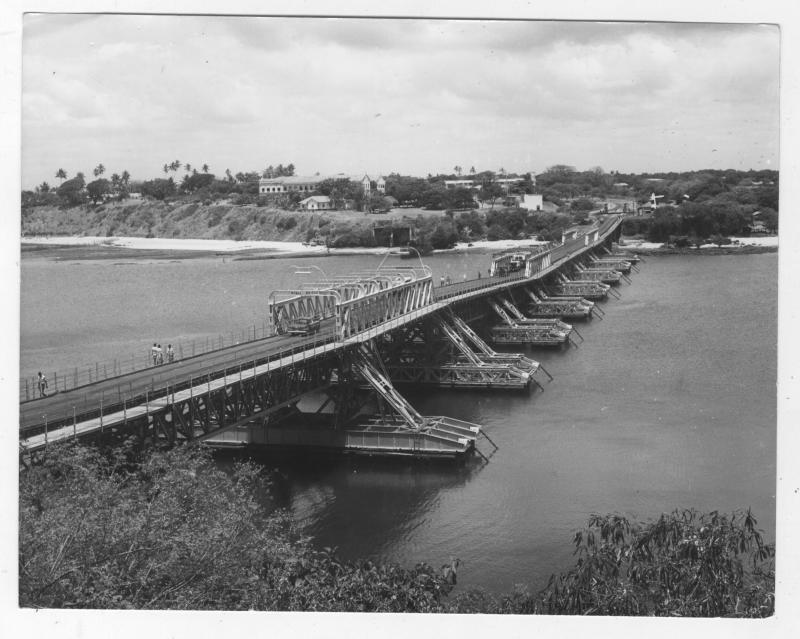 The picturesque bridge is synonymous with the coastal town of Mombasa. For the past 90 years, millions of people and cars have used it to connect from the island and the mainland.
This bridge has not always been this alluring and has had its fair share of controversies in its lifetime.
The idea of constructing the bridge was first conceptualised in 1926 after a settler, KH Rodwell formed Nyali Limited then went looking for investors in Britain to fund the bridge and his venture in real estate development.
Earlier, another company, Smith Mackenzie and Company Limited, had tried sisal farming but it was pretty difficult to get labourers since their estate was inaccessible.
When the financiers were convinced the idea of a bridge was viable, they gave enough money to put up a monstrous bridge like no other made of 4,000 tonnes of steel and was 1,300 feet long. It was ultimately opened on August 8, 1931.
It also gave a rare opportunity for the transfer of technology to African artisans who were allowed to carry out chores that were ordinarily meant for whites and Asians. Africans were also recruited to maintain it once it was completed.
There have been various attempts by the government to bring down the bridge and erect a new one but this has been dogged by controversies. Last year, there was excitement following reports that the construction of the new bridge was to start in June, but the idea was shelved after some property owners of the proposed site went to court claiming the construction would eat into their land.
The iconic bridge, it appears, will remain intact even as the government looks for an alternative site for a second one.
Despite all the controversies, Nyali has lived up to the dreams of its founder for it is now one of the most sought-after addresses in Mombasa where real estate developers jostle for every inch of its sand.
In the meantime, the sisal estate established a century earlier has been replaced by exotic mansions and holiday homes embellished by swimming pools, ringed by whispering palm trees and nice smelling flowers.