Alex Magelo's reign as speaker of the Assembly and AFC Leopards boss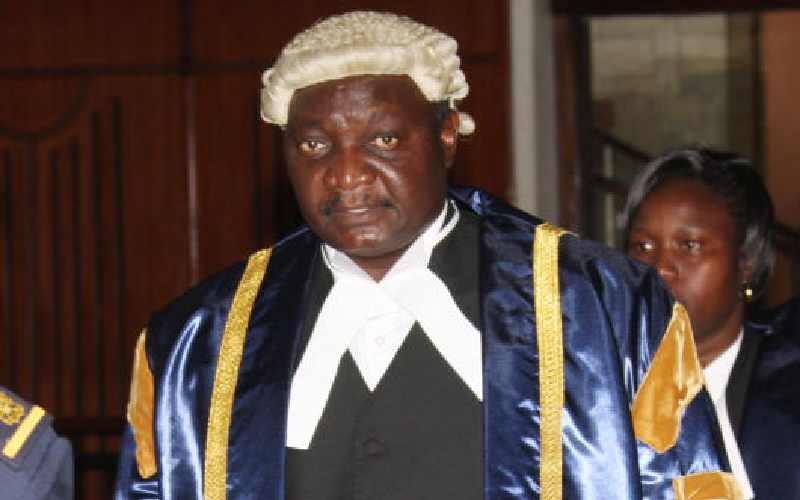 As a long-serving councillor and former Speaker of Nairobi County Assembly, Alex ole Magelo earned a repute for his arbitration and leadership skills.
His popularity was also boosted by his affiliation to AFC Leopards where he served as chairman before quitting the Ingwe football club in 2013. He attributed his untimely exit to sabotage and unhealthy politics within the club circles.
The fierce Maa leader breathed his last yesterday while undergoing treatment at Nairobi Hospital, but as the curtain fell on this respected leader, he left rich moments to remember.
Magelo was elected as the City Assembly speaker in 2013, garnering 43 votes against Paul Mutungi's 42.
During his reign at the assembly, he presided over the passage of over 50 Bills, 52 motions, 326 papers tabled and adoption of more than 331 statements before paving way for his successor Beatrice Elachi.
During his five-year stint, Magelo's arbitration skills were put to the test more than ever as he steered the first but rocky city assembly ship towards the realisation of the new order of governance heralded by the 2010 Constitution.
The fact that he was shepherding a flock of MCAs, some of whom previously served as councillors and imported their rowdy and uncouth mannerisms to the assembly, did not make things easier for the gentle giant.
In an interview with The Sunday Standard prior to his demise, Magelo said when devolution came, he took over an establishment where MCAs did not shed off the councillors tag, thus there was no civility in whatever they demanded.
This however changed two years into his tenure during which he demonstrated his suave but firm leadership tactics.
"My experience is that they would hurl chairs at each other, use vulgar language and go the extent of coming to the chambers with fire arms. During my tenure I tried as much as I could to bring them together and show them that we should behave differently and I achieved that," he said.
"I hope going forward the current crop of MCAs will take the tag of being honourable members seriously because they are lawmakers."
Magelo was also hailed for overseeing the renovation and moving of MCAs into the now state-of-the-art Nairobi County Assembly chambers in 2016 estimated to have cost Sh200 million.
Magelo was a staunch believer in democracy – an attribute that saw him get the ear of President Uhuru Kenyatta and opposition leader Raila Odinga.
Shortly after Magelo's demise, President Kenyatta eulogised him, describing him as an outstanding leader who worked hard to make Kenya a better country for all.
The president said Magelo's commitment to duty and service to fellow Kenyans saw him get appointed as a member of the Kenya Leather Development Council last year.
"I have known the late Ole Magelo for a long time and from my interactions with him, I came to appreciate his commitment and desire to make life better for others," he said.
ODM leader Raila Odinga said the nation has lost one of its most outstanding public servants.
"In Alex Ole Magelo, the Maa have lost a strong and fearless leader who stood up for them without apologies. I have lost a steadfast and reliable friend. Kenya has lost a patriot, a great football enthusiast and official. May God comfort Magelo's family and the Maa nation," said Raila.
Nairobi Deputy Governor Anne Kananu described Magelo as a wonderful father figure with a humorous and gentle soul.
"He never harboured any ill will towards anyone and believed in resolving issues amicably," said Kananu.
Former Nairobi County Secretary Simon Leboo ole Morintat described Magelo as a generous nationalist whose death was a personal loss to the Maa community.