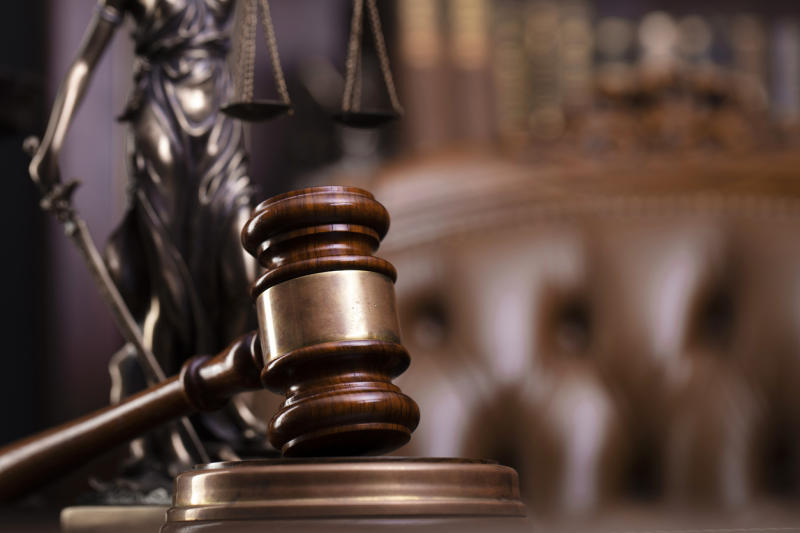 The Court of Appeal has for the second time upheld a death sentence imposed on two brothers for murdering four people seven years ago.
Ekiru Ikul and Ekure Napetet were convicted over four counts of murder of Epeot Miramoe, Lokol Loree, Ludukwae Loree and Philip Eris at Lodwar in Turkana County in January 2015.
The High Court in Lodwar had in November 2016 awarded the death sentence to the two, leading to their first appeal, which also affirmed the sentence on June 28, 2019.
The duo then filed a notice of motion of an intended appeal to the Supreme Court against the death sentence meted on them by the trial court. In the application filed by their lawyer, the two claimed despite death sentence not being mandatory, pursuant to the Supreme Court's ruling in the Francis Muruatetu (2017) case, the appellate court proceeded to impose it on them.
Appellate judges Patrick Kiage, Mbogholi Msagha and Francis Tuiyott dismissed the motion, stating that it was devoid of merit. "Their appeal against both conviction and sentence was dismissed by this court in 2019. That should have been the end of the matter, but alas by motion on notice… that the court be pleased to certify the intended appeal to the Supreme Court against the death sentence," stated the judges in their ruling.
The duo's first appeal had been dismissed in June 2019 by appeal judges Erastus Githinji, Hannah Okwengu and Jamila Mohammed, stating that the case had been proven by the prosecution beyond reasonable doubt.
"As regards the sentence, the appellants' advocate made submissions in mitigation of the sentence, and the judge properly exercised his discretion in sentencing, taking into account the circumstances before him. Four lives were lost needlessly, and in our view, the sentence of death imposed upon each appellant was merited. There is therefore no justification for our intervention," the appellate judges had ruled.
The trial court had been told that the event that led to the duo's arrest and arraignment were sparked by an allegation that Ikul, the first appellant, had raped the wife of Mr Eris (deceased).
Being from the Turkana community, a meeting was then fixed in accordance with Turkana customary law to discuss the compensation that the accused was to pay Eris for the rape violation.
However, before the meeting commenced, the trial court noted from witnesses, that the brothers, Ikul and Napetet arrived at the venue with a rifle and without any provocation shot the four persons dead.