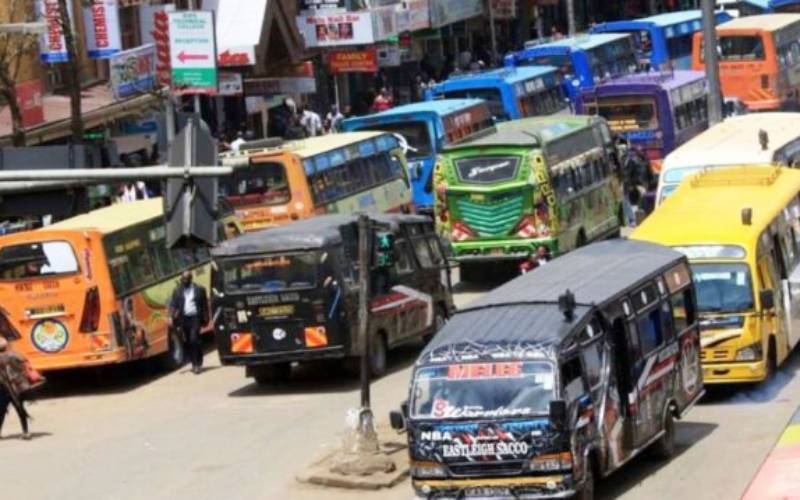 A youthful couple caused drama in a matatu plying Nairobi CBD-Embakasi route on Monday, February 14, after clashing over Valentine's Day expectations.
The 33-seater matatu crew were waiting for the vehicle to fill to capacity in the central business district, when the lovebirds, who were seated near each other, started quarreling.
The woman told the man that he'd failed to buy her a gift that she'd wanted for long.
"It's Valentine's Day, and you're still giving me excuses. What kind of a man are you? You can't treat me well the way other men treat their partners," the woman told her lover.
Efforts by other passengers to reconcile the two bore no fruit, as the quarrel morphed into a shouting match.
"I am not happy in this relationship, and I won't continue being silent about it," the woman told her lover.
In his defense, the man said the woman was being "inconsiderate, gullible and easy to succumb to peer pressure".
According to him, he did not have the funds to treat the woman "like a queen".
The two, as per their loud verbal exchanges, were meeting for the first time on Valentine's Day after spending months apart.
The man likened the woman's demands to the conditions that commercial sex workers set for their clients. It was these remarks that caused uproar among female passengers who demanded that the man issues an apology.
The man, who refused to apologise, alighted from the matatu, leaving his lover behind.
"He (partner) had stayed away from home for several months. He came back recently so that we celebrate Valentine's Day together. However, he's refused to spend even a single coin on me today," the woman told other passengers.
According to her, the man wasn't her husband, but "just a longtime boyfriend".
After several minutes, the matatu filled up, and left the stage, with passengers speaking in hushed tones.