NMS putting final touches at Green Park terminal to ease commutes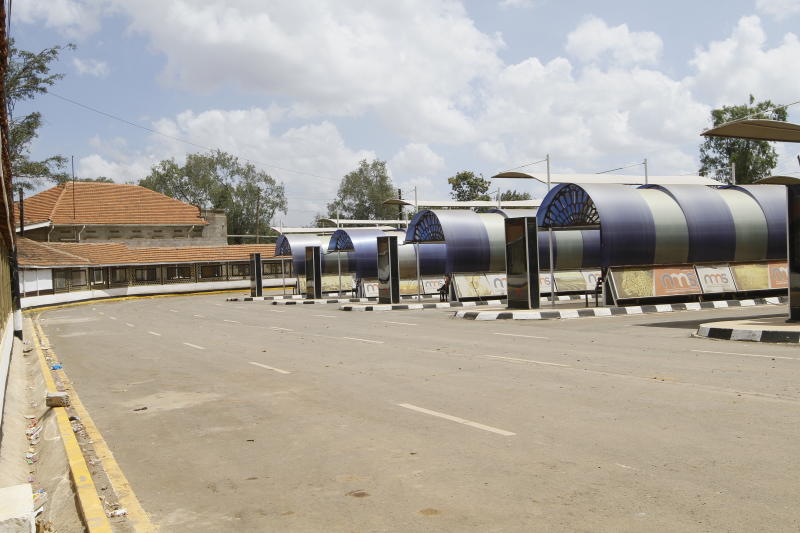 The new Green Park Terminal will be opened to public service vehicles by March, the Nairobi Metropolitan Service (NMS) has announced.
NMS Director of Transport and Public Works Michael Ochieng, who was in charge of the project, yesterday said the terminal will be commissioned in a month or two.
''We had to stall a bit due to the ongoing Nairobi Expressway which passes nearby," he said.
Construction of the Express Way and feedback from the test run also caused delays as authorities retreated to fix operational lapses.
''When we did the last test run three months ago, there was a traffic snarl-up, forcing us to go back to the drawing board to redesign traffic flow around that area,'' he said.
The terminus, located opposite the Railway Club, will be a drop-off and pick-up point for matatus plying Ngong and Lang'ata Road.
The Sh250 million project, which started in November 2020, will have an integrated electronic system to be used by both matatus and commuters. The platform will notify matatu operators when PSVs can make their way to the terminus and when commuters can be picked up or dropped off.
Bunyala and Workshop Road terminals will be commissioned in March or April.
Matatus using Waiyaki Way will pick and drop passengers at the Fig tree terminus.
"The terminal is already complete and will be commissioned almost the same time with Green Park," he said.
According to Ochieng, the Desai and Park Road termini in Ngara will be commissioned a week after Green Park. They will serve matatus plying the Thika Superhighway.