Nairobi collects paltry Sh1.4b in first quarter as new system launched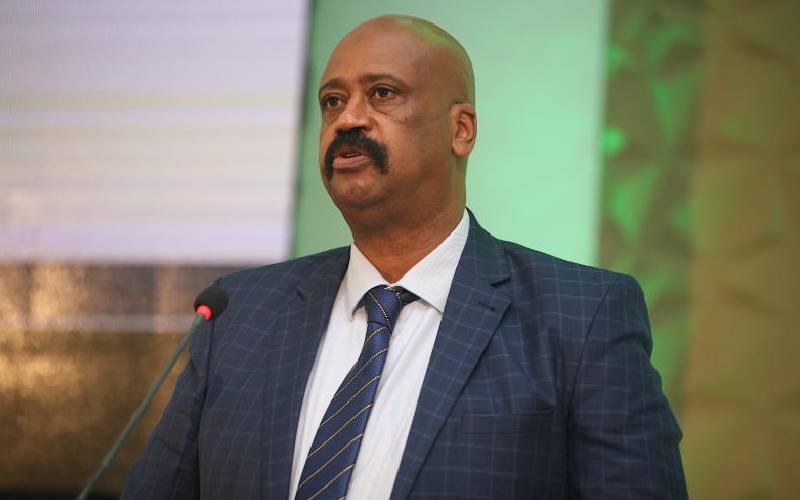 Nairobi County Government collected a paltry Sh1.4 billion in the first three months up to September this year, even as own source revenue collections dipped.
The Nairobi County Revenue and Expenditure report for the first quarter of the 2021/2022 financial year, tabled at the Assembly yesterday, reveals that City Hall collected Sh101.5 million less in own-source revenue compared to a similar period last year of Sh1.54 billion.
A breakdown indicates that in last three months, parking fees raked in Sh358.4 million, land rates Sh172 million, single business permits Sh106 million, plans and inspections (Building permits) Sh141.9 million, billboards and advertisements Sh185.5 million, house and stall rent Sh99.2 million, fire inspection certificates Sh19.6 million, food handlers certificates Sh31.3 million, markets Sh102.8 million and liquor licences Sh64.7 million. Other incomes brought in Sh156.7 million.
This is even as KRA and the Nairobi Metropolitan Services (NMS) launched a new Sh160 million revenue collection system to increase revenue collections.
The Nairobi Revenue System (NRS) was launched on Friday last week and is expected to be accessible to residents by December this year. It is expected to replace the Local Authority Integrated Financial Management System (Laifoms) that has been in existence since 2014.
This means to access parking services, county housing rentals, business process, fire services, payment of market fees, land rates, public health certification, development control, social service and other permits, and all new applications must be processed through NRS.
NMS Director-General Mohammed Badi, during the launch, said there was a need to halt the revenue decline.
"The existing data is incomplete, outdated and in some cases lack data integrity and at times not available. This has created service delivery gaps to citizens and further shortfall of revenue collection," said Badi.
All county business processes have been documented and customers registered under the new system. "A total of Sh1.06 billion revenue has been collected to date through the new system being rolled out in phases," added the DG.
The NRS system is accessible through the website nairobirevenueservices.go.ke or the shortcode USSD *647#. It is a culmination of brainstorming and tripartite meetings between City Hall, KRA and NMS for the past year.
KRA commissioner Mburu Githii said to boost revenue collection, the taxman had ensured an accountable workforce subjected to a credible performance and framework. He said the new system will address the challenge of having multiple revenue systems that are disjointed.
"As KRA, we have also ensured Nairobi has credible data that can be used to determine who owns properties and who does business," he said.
Notably, Nairobi has been falling short of its revenue target since 2013, despite digitisation of 136 of its collection streams.
On February 25, 2020, then-Governor Mike Sonko and then Devolution Cabinet Secretary Eugene Wamalwa with the concurrence of President Uhuru Kenyatta signed an agreement to transfer four functions from the county to the national government.
The Deed of Transfer of Functions provided that financing of the transferred functions shall be drawn from either or both the Consolidated Fund and the County Revenue Fund and that KRA would the principal revenue collector.