Woman charged with drugging Nairobi businessman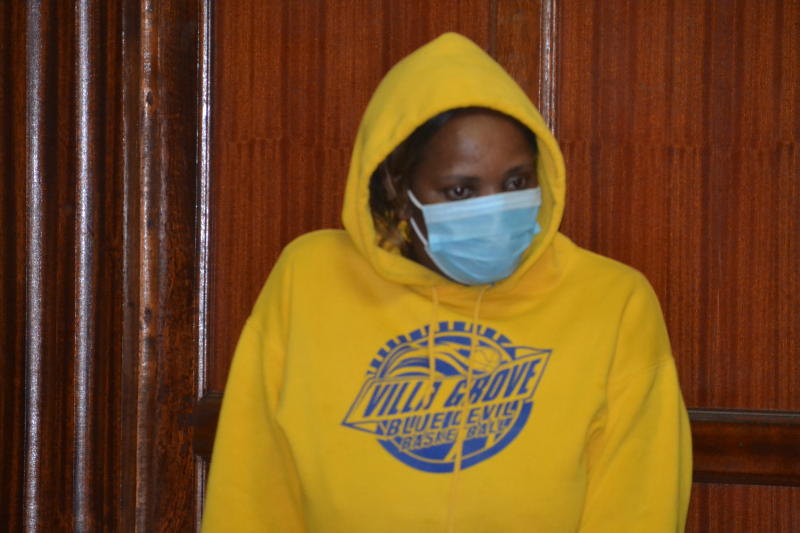 A woman who allegedly drugged a Nairobi businessman and stole from him after a night of partying has been charged in a city court.
The suspect, Virginia Wangui Thiga, 30, appeared before Chief Magistrate Susan Shitubi where she denied the charge of administering a stupefying drug to Bernard Cheruiyot Chirchir's food and stealing Sh1,128,200 from him.
Thiga and a second suspect who was not in court allegedly committed the offence on May 29 this year at Rystas Guest House in Umoja Estate.
She faced another charge that between May 29 and May 31, she stole a mobile phone valued at Sh30,000, one Equity Bank ATM card, a national ID card, and cash from Chirchir.
A police report presented in court stated that on May 28 at around 10pm, Chirchir and his friend were drinking beer at Avery Lounge in Embakasi when two women joined their table.
The women later escorted the men to a car belonging to Chirchir's friend before driving to Rystas Guest House where he booked a room with the intention of having more drinks.
Chirchir's friend reportedly came to the room where Chirchir and the two women were having drinks and asked if they could leave for home. But Chirchir said he wanted to relax and fell asleep.
The women later woke up Chirchir and asked him to eat chicken and chips that they had bought before booking the room. After a few minutes he started feeling dizzy and fell into a deep sleep.
When he woke up for the second time, Chirchir discovered that the women had left. He also found that he had been robbed off cash, his mobile phone, ID and ATM card.
When he visited Equity Bank on May 31 to block the bank card, he realised the suspects had already done several transaction without his consent.
A total of Sh869,800 had been moved through bank transfer and Sh304,000 withdrawn through M-Pesa transactions.
The case will be mentioned on Friday when the magistrate will make a determination of bond terms.