Police on high alert as Nairobians prepare to usher in weekend in style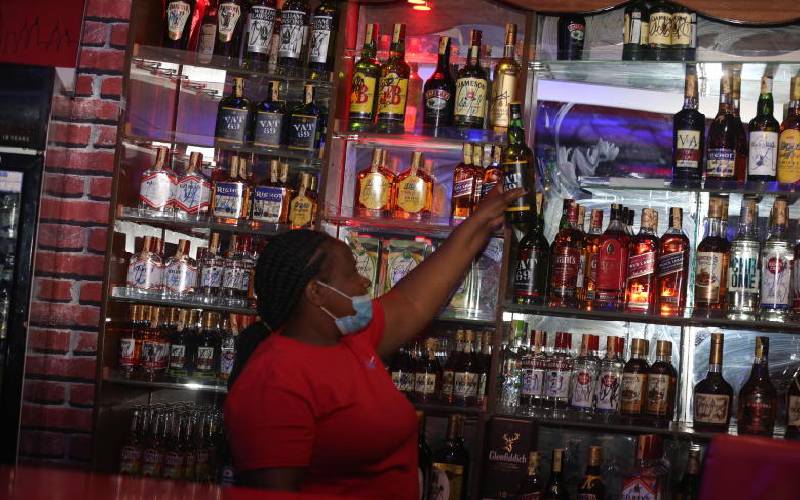 Police in Nairobi is on high alert as the country prepares to usher in the first weekend after the 10pm-4am curfew was lifted by President Uhuru Kenyatta.
Speaking to The Standard on phone, various Sub-County commanders have advised Kenyans to maintain law and order and observe Covid-19 containment measures as they enjoy themselves.
Kasarani Sub County Commander Peter Mwanzo cautioned Kenyans not to throw caution to the wind as they enjoy themselves saying Covid-19 is still with us.
"Kenyans are free to enjoy themselves in a peaceful manner, but they should remember the virus is still with us. If we drop our guards, we will soon return to the lockdown," he said.
He said it has been a long time, and those who want to drink should go out and enjoy themselves but in a peaceful manner.
Police have also dismissed a report doing on social media that they will mount roadblocks along major roads in the city beginning Friday to net drunk drivers.
Langata Sub County Commander Benjamin Mwathi said he had not received any communication from the headquarters to that effect.
"We have not received any communication on the same but we are ready if asked to. We urge members of the public to remain law-abiding citizens and no one will run after them," Mwathi told The Standard.
Speaking to The Standard on phone, Jackson Obunga who lives in Nairobi's Fedha Estate said he will go out on Friday to celebrate after such a long time without visiting his favourite joints.
"It is like I am from prison, I will leave my house at 2pm, and might come back tomorrow morning at 5am," he said.
He thanked President Kenyatta for lifting the curfew, saying it had turned the country into a small jail.
Ken Milimi, another Nairobi resident, said he was happy and will visit his old rhumba joint on Friday and have one or two bottles with friends.
"It is a weekend like no other, after 18 months without going out, it is time to do what we do best," Milimi said.
Pubs and restaurants in Nairobi are a beehive of activities as the first weekend approaches with most of them restocking their premises with beer and liquor.
Lorries from different breweries have been spotted dropping crates of beer and other drinks ready for the weekend as pub owners try to outshine their colleagues by repainting, dusting and giving their premises a new look.
The Standard has also established that the number of entrepreneurs who have lined up to apply for the nightclub license in line with the Alcoholic Drink Control Act of 2010 has tripled since President Kenyatta's announcement on Wednesday.
Supermarkets have also not been left behind as they send out text messages to their clients alerting them of amazing offers on various drinks.
President Kenyatta on Wednesday lifted the nationwide curfew effective immediately.
Kenyatta made the announcement on Wednesday during the 58th Mashujaa Day celebrations at the Wang'uru Stadium in Kirinyaga county.
"I hereby order that the nationwide curfew that has been in effect from March 27, 2020, be and is hereby vacated with immediate effect," he announced amid rapturous applause from those in the stadium.