Mason recalls how crane fell, killing nine workers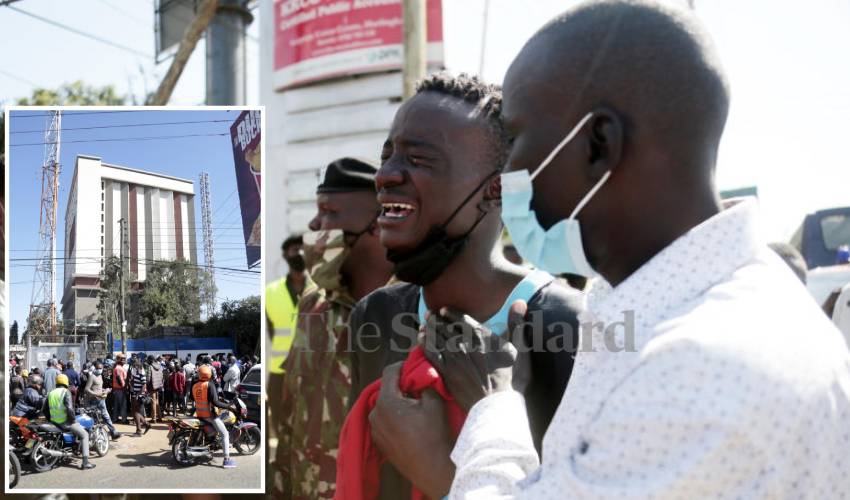 Nine people died after a crane fell at a building under construction in Hurlingham, Nairobi, yesterday afternoon.
According to Elisha Odhiambo, a mason at the site, he and colleagues were about to break for their lunch when they heard screams.
Odhiambo recounts how he spotted a colleague who was on top of the crane hanging in the air as the machine and the supporting concrete pillars came tumbling.
"We heard screams from the people who were operating the machine and when I looked up, I saw the operator on the ground under the weight of the crane," he recalls.
They had spent the better part of the day moving construction material to the 10th and 11th floors of the upcoming 14-storey Qwetu Student Residence.
The building where the accident happened is located opposite the Department of Defence Headquarters.
The workers, under the supervision of an expatriate from China, were using a 70-tonne crane.
Having completed the day's work which involved setting up the crane, they were looking forward to their one-hour lunch break when tragedy struck.
The machine that they were using came tumbling 70 metres down.
Police are still trying to account for another six workers who were yet to be traced after the incident.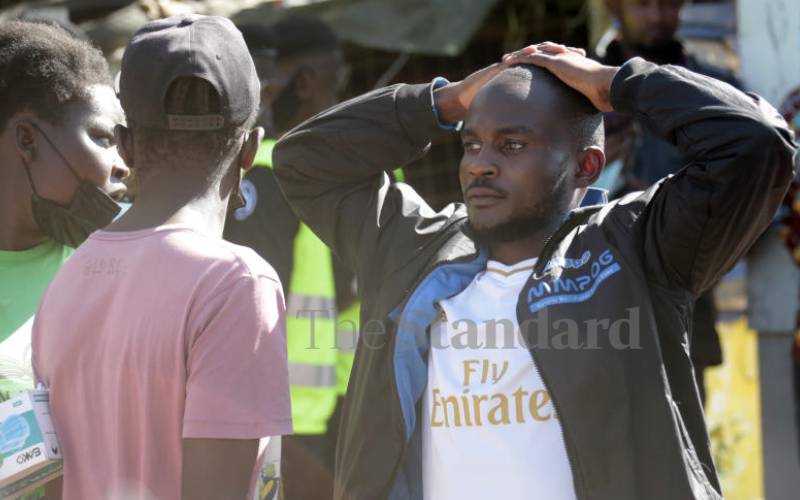 Kilimani police boss Muturi Mbogo said the contractor had just completed his work when the crane crumbled.
Officials from the Red Cross disaster response team, the police and military officials joined in the search and rescue mission which was still ongoing by last evening.
Engineer Maurice Akello, the Executive Director at the National Construction Authority, was among government officials who visited the scene during the preliminary investigations.
Benson Kimani, a security guard at the site, said he heard a bang followed by screams.
When he reached where the noise came from, he says, he saw bodies strewn on the site.
"It is then that it hit me that the machine had collapsed on the workers. I proceeded to raise an alarm," said Kimani.
Zong Xudong, the General manager of ZJCC construction company, in a press statement last evening, said the site had been closed following the accident as investigation commence.