ZJCC construction firm says nine technicians died at Hurlingham site accident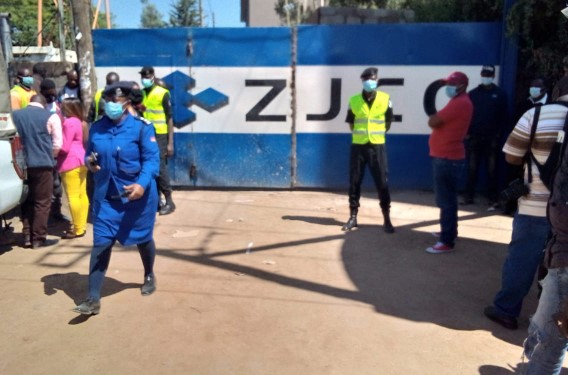 The ZJCC company has said preliminary details indicate nine technicians were killed in the Hurlingham accident this afternoon.
A witness said, "The lifting machine disintegrated, throwing out site workers who were in it. The crane, thereafter, thudded against the ground, trapping several people."
The statement said the company is working with relevant agencies to establish the facts that led to the accidents.
Seven of those who were killed are Kenyans while two are Chinese.
One technician is receiving treatment, the statement said.
The scene has since been sealed off as authorities, including the police and the Directorate of Occupational Safety and Health Services (DOSHS) investigate.
ZJCC conveyed its condolences to the families of victims.