Controversial Lang'ata accident: King'ori Mwangi speaks as police claim no complaint filed yet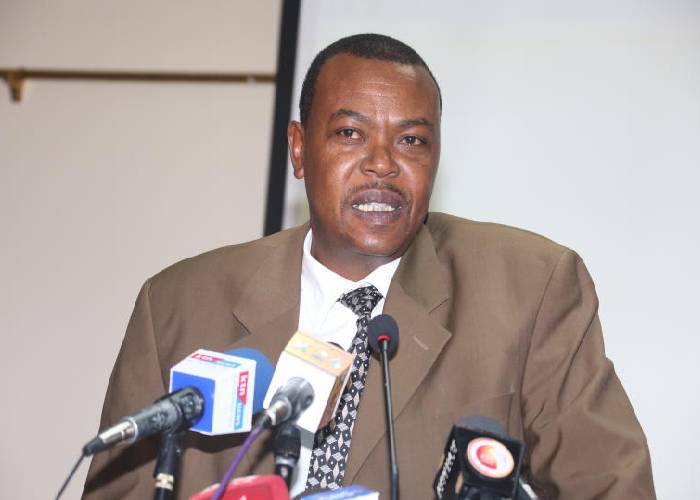 King'ori Mwangi, the Assistant Inspector-General of Police, says he "accidentally" rammed two pedestrians on Lang'ata Road on Thursday evening, July 5, when he was "rushing a pregnant woman to hospital".
Mwangi, who has denied driving on the wrong side of traffic, claims the accident occurred as a result of the pedestrians' miscalculation.
The incident happened near Carnivore Grounds junction.
"The two pedestrians dashed across the road, catching me off-guard. Nevertheless, I tried as much as possible to slam the brakes to avert what would have been a fatal crash," he said.
Follwoing the incident, Mwangi and a female passenger were roughed up before being rescued by traffic police on patrol.
Speaking to The Standard on Friday, Nairobi regional police commander Augustine Nthumbi said the victims were taken to the Kenyatta National Hospital (KNH), where they were stabilised. They are still undergoing treatment.
Lang'ata OCS Chief Inspector William Matu told The Standard that as of Saturday, August 7, no person had come forward to file a complaint against Mwangi.
King'ori Mwangi is currently attached to the Ministry of Foreign Affairs. He previously served as the regional police boss in Nairobi, Coast and Western areas.