Woman reported to police for neglecting 'her child' exposed as kidnapper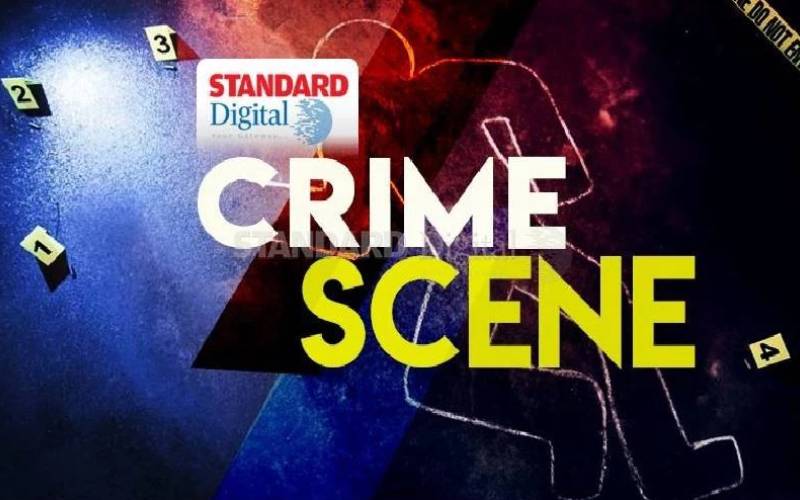 Police in Nairobi are pursuing a woman who allegedly kidnapped a three-year-old girl from Pipeline Estate on June 8 and left her at another woman's home in Tassia.
The woman waited for the child's 'mother' to return and pick her 'daughter'.
Ruth Atieno told police the woman, whom she wasn't familiar with, approached her at her home on June 8 carrying two children.
"She told me: 'I'm supposed to go somewhere, and I can't carry these two kids with me. Kindly, look after this elder one. I will come back for her later," said Atieno. The stranger, thereafter, left her contact with Atieno.
Three days elapsed, and the woman did not return.
"When I called her on phone, she claimed she had been involved in a road accident, and couldn't immediately come for her 'daughter' because she'd been admitted to Mbagathi Hospital. It was then that I decided to take the girl to the Tassia police post and report the woman for neglecting her child," Atieno said.
Police circulated details of the child, including her picture, to nearby posts.
On Wednesday, June 16, the girl's real parents got wind of her whereabouts and went to Embakasi Police Station, where she'd been placed under protection.
It was then that authorities discovered the woman who had earlier been reported for child neglect wasn't even her biological parent, but a suspected kidnapper.
The girl's parents told police the minor went missing while playing with her peers at Pipeline Estate.
"We're tracking down the suspected kidnapper," the DCI said on Twitter.
Cases of missing children have been on the rise, with at least two found dead in the last month.
Shantel Nzembi went missing on May 29 in Kitengela and was found dead two days later stashed in a sack. A post-mortem report indicated she died by suffocation. Key suspects in her abduction and killing have been arrested and arraigned.
In yet another incident, Priscilla Naserian, an 11-year-old girl from Namanga in Kajiado County, who went missing on April 14, was on Tuesday, June 15 found dead. Police said she was returning home from visiting her grandmother when she vanished in unclear circumstances.
According to Maryanna Munyendo, the founder and Executive Director of Missing Child Kenya, when a child goes missing the biggest fear, for parents and authorities, is always that the child might be defiled, murdered, or both.
An end-year report by the organisation shows that at least 242 children were reported missing between January and December 2020. Out of these, 131 were reunited with their families, 10 found dead while 85 were still missing.
The rest were 'lost and found'; under the custody of authorities, but are yet to be reunited with their families.