Senate to decide Wajir Governor Mohamud Abdi's fate on Monday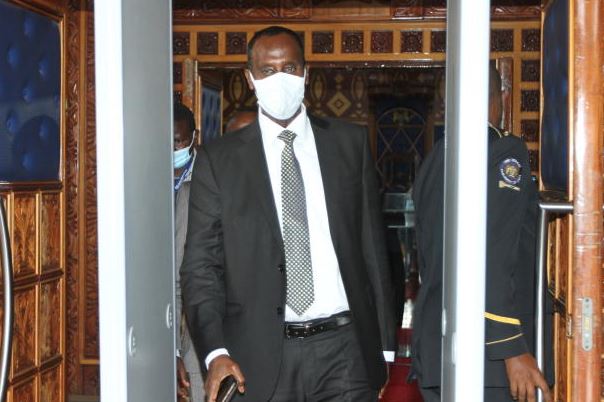 Senate will on Monday, May 17, hold a special sitting to deliberate on the impeachment trial of Wajir Governor Mohammed Abdi.
In a gazette notice dated May 13, Senate Speaker Kenneth Lusaka said it shall be the only business conducted on said day at the chambers at 2.30 p.m.
"The business to be transacted at the sitting shall be the consideration of the report of the Special Committee on the proposed removal from the Office of the Governor of Wajir County," Lusaka noted.
The House shall then adjourn until the following day at 10.00 a.m.
The County boss was last month impeached by Wajir MCAs on account of financial impropriety, abuse of office, gross misconduct, and violation of the Constitution.
His impeachment trial began yesterday, with defense and prosecution lawyers presenting evidence before an 11-member Senate Committee.
Between yesterday and today, MCAs were put to task to prove the two counts of gross violation of the Constitution and subsidiary laws as well as abuse of office and gross misconduct.
On Thursday, they accused Governor Mohamud of squandering Covid-19 funds and rendering the health docket in the county helpless.
"The people of Habaswein Ward have not been spared by the greed and insatiable urge for money from the team of the governor and his cronies. The Habaswein Sub County Referral Hospital has been dragged into a crisis," an MCA alleged while making his submission.
Mohamud is also in a spot for operating 19 county bank accounts in local commercial banks, which is against the law. Other accusations include illegal procurement, misappropriation of funds and illegal awarding of tenders.
MCAs also cited the award of a tender to a company allegedly associated with the governor.