HAPPENING NOW: Curfew enforcement exercise by the police leaves motorists stranded along Thika Road. Some essential services providers such as ambulances having a hard time maneuvering through the snarl up.

Video by Gloria Milimo, The Standard. pic.twitter.com/akTTni9ORX — The Standard Digital (@StandardKenya) April 17, 2021
The Kenya Human Rights Commission (KHRC) has condemned the Saturday, April 17 incident that saw hundreds of motorists on the Thika Super Highway fail to reach their homes in time due to roadblocks placed by police to enforce curfew rules.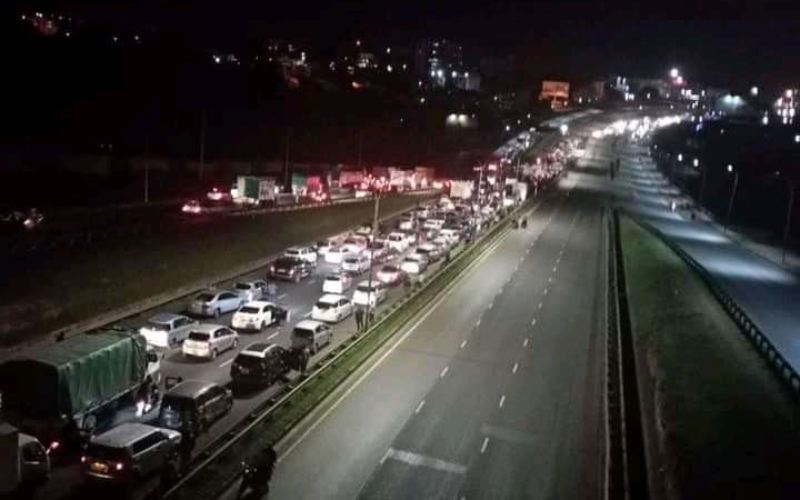 Police officers mounted roadblocks on various roads in Nairobi on Saturday night, the most affected being Thika Road, leaving most crying foul on social media, hoping for a speedy resolution.
" It's unconscionable that thousands of Kenyans have been prevented from reaching their homes in the pretext of curfew enforcement.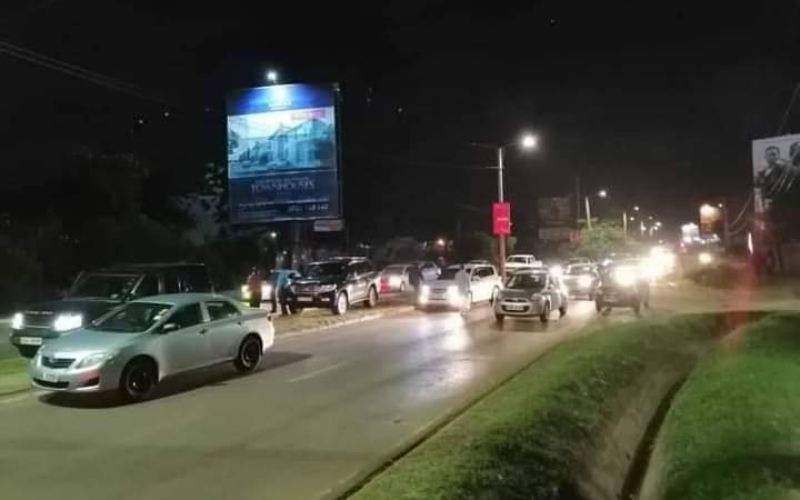 There is no excuse for punishing civilians because the government has failed to respond to the challenges facing Kenyans due to imposed restrictions," read a tweet by the Human Rights Commission.
The commission tweeted on Saturday, April 17, in response to an alert by Standard Digital on social media. The alert highlighted a case of a mother with a sick child who was among those being blocked from using Thika Road last night on grounds of violating curfew time.
Social media has been buzzing with videos and pictures of blocked motorists stranded along the super-highway from 9 pm on Saturday.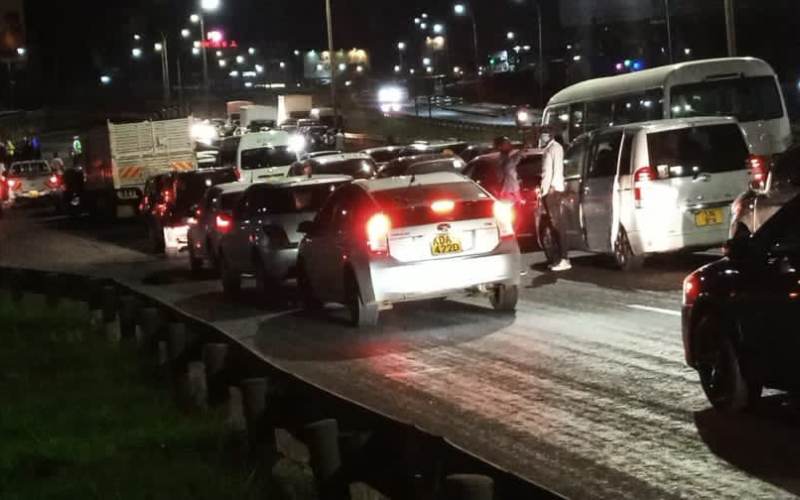 The motorists, majority of whom were on their way to their respective homes were dealt a blow after the police blocked the road and asked them to wait until curfew time lapses at 4 am.
The super-highway had heavy traffic until past curfew hours when the police blocked motorists from accessing the highway and its feeder roads.
By 10 pm, traffic had built up immensely with long queues witnessed on the stretch between Kasarani and the General Service Unit (GSU) headquarters.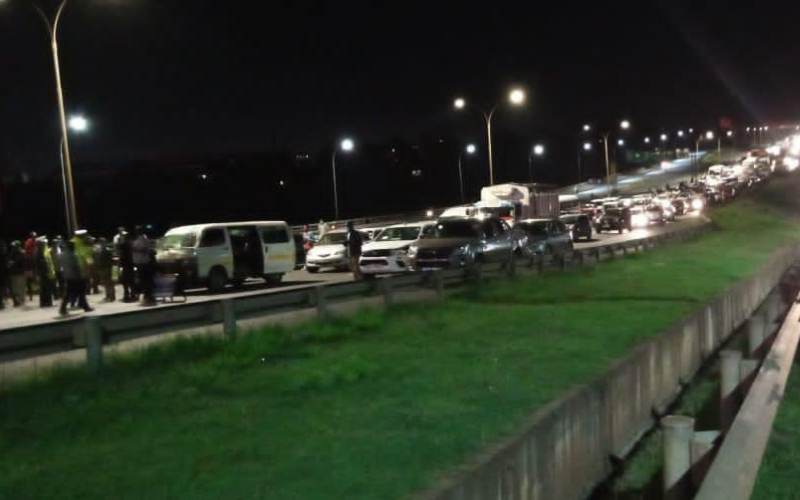 Other roads in the city that were blocked by police last night were Kangundo road and Waiyaki way.
On March 27, President Uhuru Kenyatta revised the nationwide curfew to start at 8 pm-4 am in the Disease Infected Zone (DIZ).
This zone includes five counties: Nairobi, Kiambu, Kajiado, Machakos and Nakuru.
In other parts of the country, the curfew still starts at 10 pm and ends at 4 am.
It's unconscionable that thousands of Kenyans have been prevented from reaching their homes in the pretext of curfew enforcement.

There is no excuse for punishing civilians because the government has failed to respond to the challenges facing Kenyans due to imposed restrictions. https://t.co/jwUPj0U4gc — KHRC (@thekhrc) April 17, 2021