In pictures: Heavy downpour disrupts business at Gikomba market
Traders and customers at the Gikomba Market in Nairobi have been forced to look for alternative means to access businesses at the market.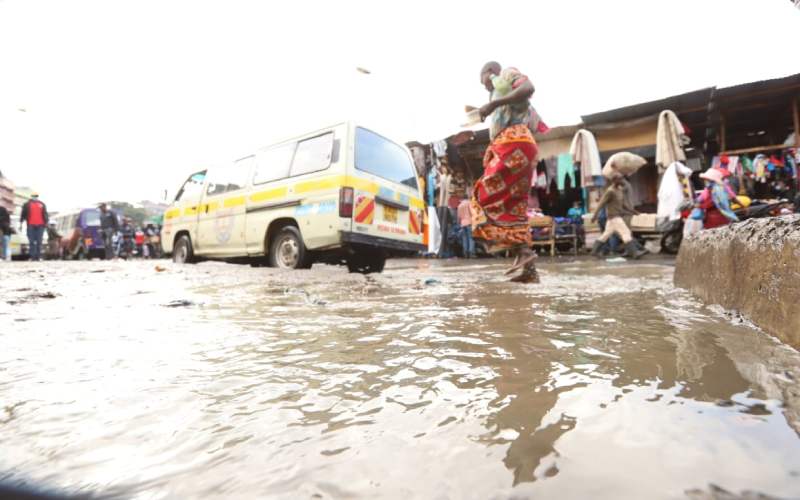 A sewer line serving the market has blocked, pushing out filth at the junction of Kinyanjui Street near Solidarity Building.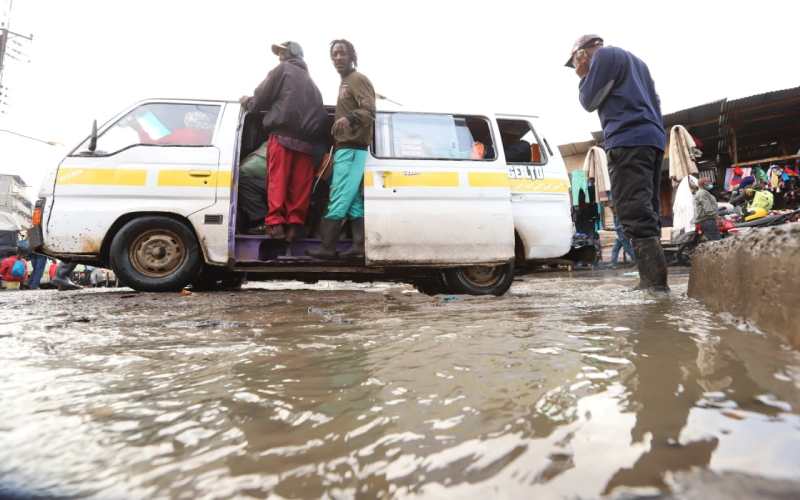 Market-goers were forced to jump over sewage to access the other side of the market.
The traders fear a possible disease outbreak if the blockage remains unattended.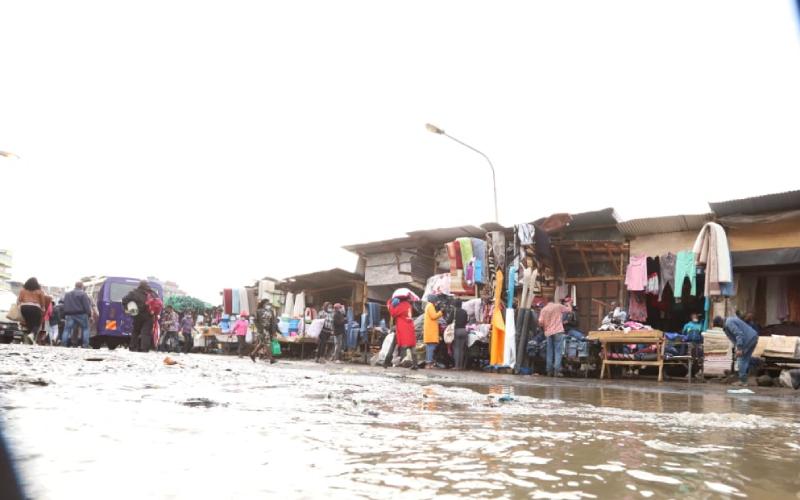 At Kinyanjui junction, a manhole flooded the front side of the market, making it inaccessible.