NLC broke law due to lack of structures, Swazuri claims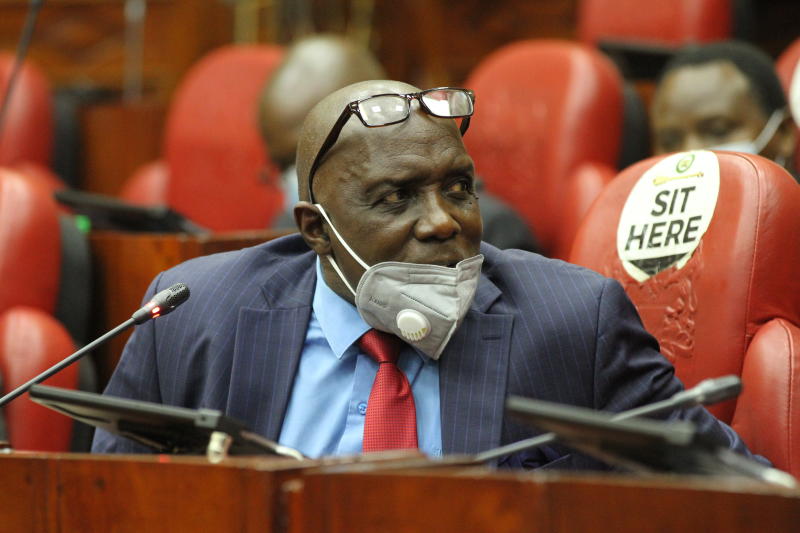 Former National Land Commission (NLC) chair Muhammad Swazuri has defended himself over the accusation that he instructed Kenya Railways Corporation (KRC) to directly pay Sh12 billion to persons affected by the Standard Gauge Railway.
The directive was in total contravention of the law that requires that the acquiring entity remits such money to the land commission, which subsequently conducts valuation before making payments.
Appearing before Public Accounts Committee members yesterday, Swazuri said the decision to authorize direct payments was made by the commission and not him as an individual.
"It was not my individual decision as the chair of the commission. The commission sat down and acknowledged that we did not have structure and staff to handle such big money," said Swazuri.
He told the watchdog team chaired by Ugunja MP Opiyo Wandayi that the advice to authorize KRC to make the direct payment was made by the commission's Land Acquisition and Compensation Committee.
But the chairperson of the acquisition committee, Tomik Mboya told the MPs that he could not confirm if the advice actually originated from his committee. "I can't confirm because I don't have any documentation of such advice coming from the committee," said Mboya.
The committee subsequently directed the commission's acting chief officer Kabale Tache Arero to provide it with all the minutes and reports by the committee as well as the commission's plenary that informed the decision to have KRC wire compensations directly to the persons affected by the SGR project.
Some MPs, however, claimed that there could have been a conspiracy between NLC and KRC. They were also curious that the commission was citing lack of proper structure and system to handle huge sums of money but made payments worth billions of shillings on behalf of Tanathi Water Services Board during the same period.
"During that time, there were other acquiring entities channeling money to the commission for compensation. From where we sit, it is like there was some conspiracy between NLC and Kenya Railways to circumvent the law," said Wandayi.
Swazuri and the former commissioners have been dragged into alleged irregular payment of Sh35 billion as compensation for land acquired for the construction of SGR. Apart from Sh12 billion paid directly by KRC, a special audit on the payout saga revealed that some documents used in an additional Sh23 billion in compensation were not verified.