Unlike Ndingi, Njue was largely a political by-stander
When it came to stating his stand on the politics of the day, there could never have been a bigger contrast between John Cardinal Njue and the man he was replacing as Archbishop in Nairobi, Ndingi Mwana a'Nzeki.
In his heyday, Ndingi was a political firebrand, a stern critic of the Government.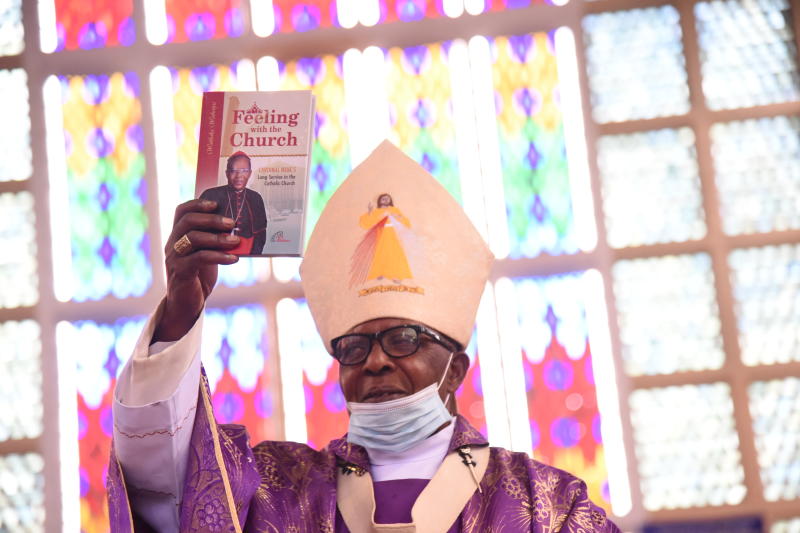 Njue, on the other hand, was famously apathetic towards politics to the point of drawing criticism for his sometimes "deafening silence".
"As the ordinary of the important See in the country, many people expected to hear his voice and probably his guidance as to where the country headed. But he was too new to wade into politics. At that time, the Catholic Church's voice was thus silent, or not loud enough around that time," says an excerpt from his biography, Feeling with the Church, authored by Ndirangu Waihenya.
The criticisms also extended to Njue's lack of awareness of the message and impact of political optics.
Njue took over in Nairobi in 2007 and months later, the country was up in flames in political violence following a disputed presidential election results in December 2007.
President Mwai Kibaki was facing a political challenge from opponent Raila Odinga. Njue was criticised for, although holding a position of influence, taking sides in the political contest.
When later clashes erupted after the election, many people accused the cardinal of being too silent or of taking sides in the crisis.
Take a quick survey and help us improve our website!
Take a survey
Njue would often be pictured with Kibaki, who was Catholic and worshipped at the Consolata Shrine in Westlands or at the Holy Family Minor Basilica.
Many people therefore associated the Cardinal with President Kibaki.
"The fact that he came from the Mt Kenya region did not help matters for the cardinal. The other fact that he was never pictured with the Opposition leader, Raila Odinga, fuelled this accusation ever the more," says the book.
But that criticism also came from within the Church where some of the clergymen accused Njue of openly taking sides at a time when the country was dangerously polarised.
"Was the cardinal partisan? Did he favour Kibaki over Raila?" the biography asks.
But that answer is not given.
"The jury may still be out whether Njue was as voluble on political matters...," says the author.