President meeting with Cabinet promises 'transformed Kenya'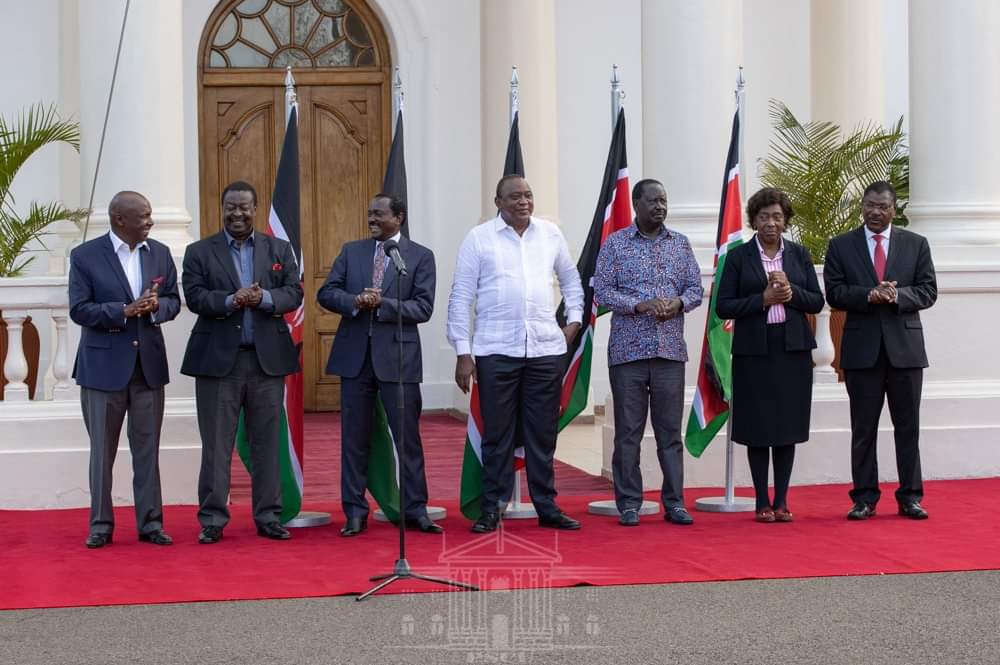 Formation of agricultural clubs in schools across the country and the involvement of the private sector in national development are some of the many policies and Bills that were discussed in a Cabinet meeting at State House on Thursday.
The meeting chaired by President Uhuru Kenyatta took a panoramic approach on how Cabinet could address the myriad of challenges bedeviling the country while also working on the post-Covid-19 Economic Recovery Strategy (ERS).
Cabinet has proposed a new framework that seeks to allow small and medium enterprises to get multiple awards of contracts.
"That framework would allow for large contracts to be awarded in one-unit price to multiple parties, as opposed to the current "winner takes it all" approach," reads a statement from the office of the president.
Cabinet is also considering the approval of the Public-Private Partnership Bill, 2021 which aims to ease the participation of the private sector in "financing, construction, development, and operation or maintenance of infrastructural or development projects undertaken by the Government."
Policies and strategic interventions discussed in the meeting revolved around the Big Four agenda of food and nutritional security, manufacturing, Universal health and affordable housing with a lot of focus on local industries.
"Cabinet also considered the Local Content Policy, which seeks to transform Kenya's economy by promoting the development of advanced industries through the maximization of in-country value addition."
Cabinet has also considered what it calls a Nation water policy intended to enable sustainable management, development and use of water resources. The policy will be in tandem with fostering of the agricultural sector which still stands as the backbone of the county's economy.
"Mindful that the average age of the Kenyan farmer is 60 years, Cabinet considered and approved the policy on revival of 4K-(Agricultural) Clubs in all Schools across the Republic," reads the statement.
The program will seek to chatter a path for a new techno-savvy agricultural player as the world switches to smart agriculture.
The meeting led to the approval of Bills such as the Public-Private Partnership Bill, 2021, Water Regulations, 2021, The universities (Amendment) Bill, 2020 and The Children Bill, 2020. The bills are transmittal to parliament for debate.
Take a quick survey and help us improve our website
Take a survey