Lobby seeks to move Mwilu case to Nairobi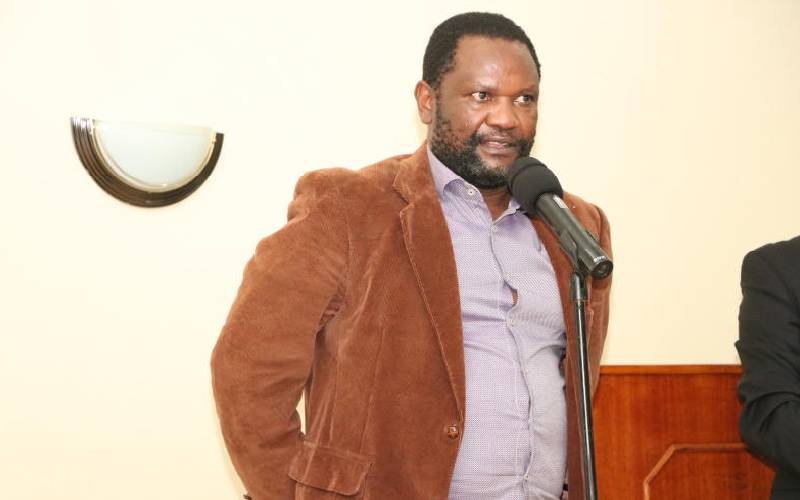 A civil society group has come to the defence of acting Chief Justice Philomena Mwilu in a suit seeking to bar her from holding office.
Kituo Cha Sheria yesterday filed an urgent application at the High Court in Nairobi arguing that the case by Isaiah Mwongela that led to Justice Mwilu being temporarily barred from office has far-reaching consequences that would affect operations at the Judiciary.
Through lawyer John Mwariri, the group wants Mwongela's case transferred from Meru and placed before a three-judge bench in Nairobi that is hearing a similar case challenging Mwilu's integrity and suitability to be the Deputy Chief Justice and acting CJ.
Mwariri argued that Meru High Court Judge Patrick Otieno, who issued an order for Mwilu to step aside, might again issue the same orders when the matter comes before him on Friday.
"There is very high likelihood that the judge will again plunge the Judiciary into a crisis and cripple the administration of justice. It is the reason the file must be urgently taken from him and transferred to Nairobi before the hearing of the petition on February 12," he said in court.
Otieno on January 29 plunged the Judiciary into a leadership crisis when he ordered Mwilu to step aside from her roles as DCJ, Supreme Court Judge, Judiciary Ombudsperson and member of the Judicial Service Commission.
His orders followed the application by Mwongela for Mwilu to step aside until two disciplinary cases challenging her integrity filed against her at the JSC by the Director of Public Prosecutions and Directorate of Criminal Investigations are concluded.
Mwongela, in his application, argued that as a State officer, Mwilu should not be allowed to hold office to pave way for completion of the disciplinary proceedings like other State officers who have been barred from office for integrity issues, and she should only be allowed back if cleared.
According to him, the fact that she is facing questions on her integrity contravenes the high standards required for a person of her status, and that in prosecutions of State officers, the courts have held that they be suspended from office pending conclusion of their cases.
Otieno, however, discharged the orders two days later on February 1 following an application by the DCJ.
Mwilu through lawyer Julie Soweto accused Mwongela of being part of a well-calculated move by her detractors to kick her out of the Judiciary using any illegal means, and of hiding facts that misled the judge into issuing the orders.
She argued that the JSC case that Mwongela based his petition on is the subject of two separate petitions pending before a three-judge bench in Nairobi whose hearing is set for February 18.
Resume office
While lifting the orders to allow the DCJ to resume office, Otieno said it would only act as a temporarily relief until February 12 when he will again decide whether to reinstate the order that barred Mwilu from office.
It is on this part of his direction that Kituo Cha Sheria claims the judge might act on and reinstate the first order that barred Mwilu from office.
"It is the reason the court needs to act urgently and call the file from Meru and have it placed before the three-judge bench handling a similar matter to avoid a situation of conflicting orders," said Mwariri.
He stated that the Office of the DCJ is key in the administration of justice, and that the issue relating to Mwilu's integrity should not be used to create a vacuum in the Judiciary.