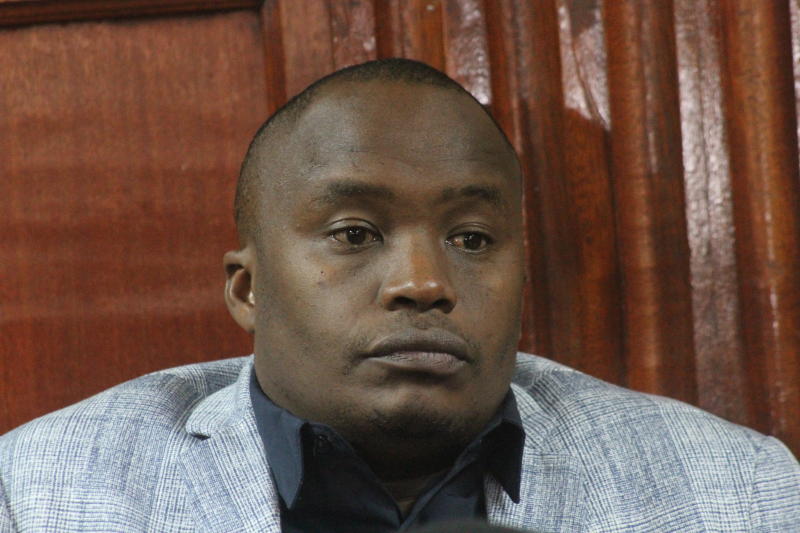 Starehe MP Charles Kanyi alias Jaguar risks spending six months in jail for disobeying a court order barring him from invading a multi-million shilling property near Nairobi's Landhies Road.
The MP has been summoned by a magistrate's court to show cause why he should not go to jail for disobeying court orders.
Issuing the summons, Chief Magistrate Ada Obura also told the MP and directors of David Engineering Limited not to enter or occupy the suit property pending inter partes hearing to be conducted virtually on February 16.
The summons follows a successful application by Intercountries Importers and Exporters Limited through their lawyer Kethie Kilonzo, who told the court that Jaguar and the directors of the engineering company had disobeyed orders issued on December 8 last year.
Under certificate or urgency, Kilonzo asked the court to compel the MP to pay her client Sh1.3 million, being damages resulting from the trespass into and malicious damage to the suit property.
"Unless this application is certified urgent and enforcement orders granted, the orders of this honourable court will be rendered academic and nugatory," she told the court.
The MP is alleged to have invaded the property despite service and or knowledge of the existing court order and destroyed the gate and buildings erected thereon, and assaulted the security guards who were manning the place.
Intercountries Importers and Exporters Limited general manager Naushad Abid said the MP and his agents have continued to interfere with his company's property.