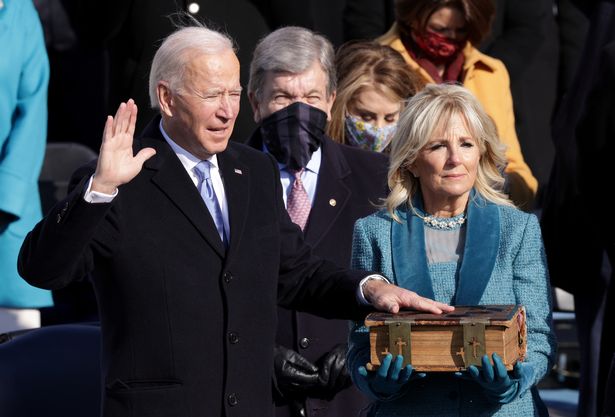 What would unite the world's most powerful person, Joe Biden, and a 56-year-old matatu driver?
Before Biden placed his left hand on a Bible on Wednesday to take oath of office, the answer to this question would have been simple. None. But that is wrong!
When images of the US President-elect Biden pressing his hand on his family's 127-year-old holy book were transmitted around the world, Samuel Atsuki watched in disbelief.
Biden reveres this sacred book, which has been in the family since 1893 and has used it to swear whenever he assumed public office as way back as when he was 26 years old as a senator. In the Biden's Bible are inscribed all important dates and was even used by one of his sons when he was sworn in as the Attorney General some time back.
Thousands of kilometres away in Limuru, Atsuki, a matatu driver, gazed at Biden's five-inch-thick family Bible tongue-tied and mumbled to himself. He was lounging in his self-contained room in Limuru town. "But I have such a book. It's exactly like mine."
Suddenly, a president and driver were somehow united by family heirlooms, which are more than a century old.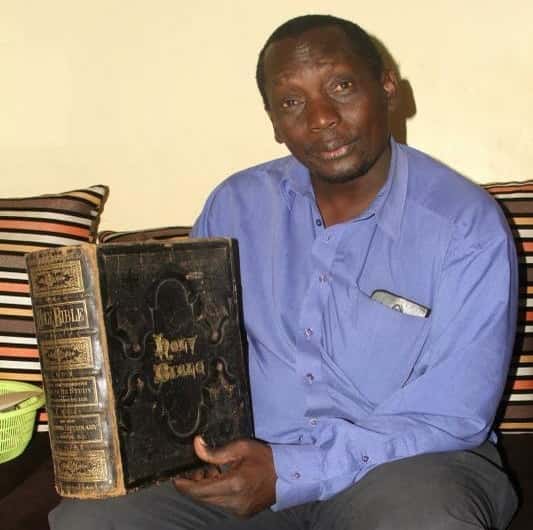 Yesterday, as Atsuki flipped through his antique tome, whose once golden rimmed edges are now frayed and wear a dirty brown look, he explained that his Bible was more than 156 years old. This, he claimed, makes it almost 30 years older than the one which has been in Biden's family.
But where did Atsuki, who has never ventured out of the country, get such a rare book?
He responded: "Sometimes in 2007, I was just walking in Limuru when I chanced upon a man selling books. He had a whole container of books he had imported from America."
The driver, who describes himself as a collector of books, was mesmerised when he read some of the titles. He had no money at the moment but pleaded with the seller, a stranger, to reserve for him three titles.
"I rushed to my bank and withdrew all the money I had. There was no way I could let the Bible, which was so beautiful, go. The seller was demanding Sh2,000 per title and since I did not have the whole amount, I bargained hard."
Ultimately, Atsuki bought the Bible for Sh2,000. He coughed an additional Sh2,000 for a 1992 Webster Dictionary and a further Sh1,500 for a 1993 World Atlas.
At the time, Sh5,500 was a princely sum as he was earning Sh600 per day as a driver ferrying passengers on the Limuru-Nairobi route. This translated to a cumulative wage of nine days. But it was a price he was prepared to pay.
At first, the fleeting images transmitted from his TV of Biden's inauguration made him a bit doubtful of what he had. He waited patiently for the following day and when he saw the still pictures of a similar Bible splashed on the front page of The Standard with Biden's hand firmly on the engraved cross, all his doubts were erased.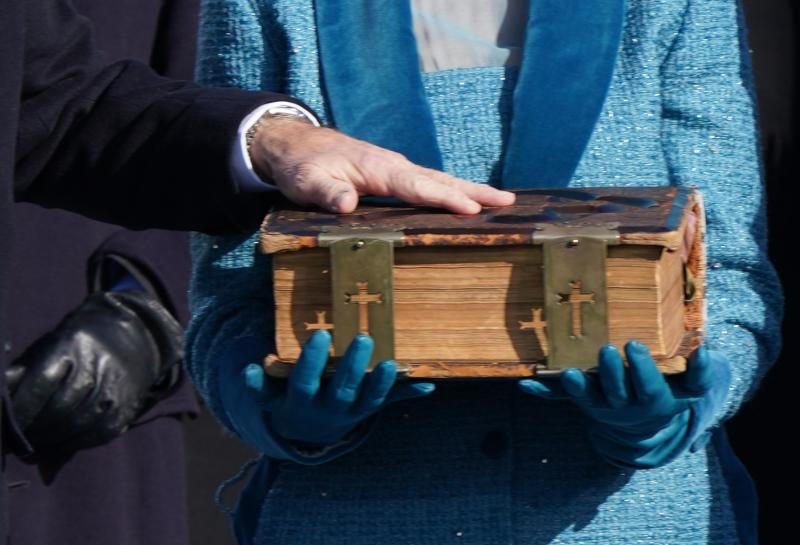 Only then did he call our offices with his incredible claims.
This, coming from a man who said he was calling from Limuru, sounded like a hoax. When pressed further to explain, he said that he had bought his Bible some 14 years ago.
The history of Atsuki's Bible is rather sketchy although the original owners are listed as Thomas Mccutcheon whose first entry in the family section of the Bible dates back to August 1, 1855, when his wife Sara, who was born on September 17, 1833, bore him a son, Matthew. At the time, Sara was 22.
The couple, according to entries in the Bible, had nine other children; Robert, who was born on December 4, 1857; John (October 4, 1858); William (December 20, 1860); Henry (August 3, 1862); Cecilia (September 7, 1864); David (September 10, 1866); Mary Ellen (November 8, 1868); Thomas W (July 7, 1871); Simth (July 14, 1873); and Sara (March 6, 1875).
Like the Bidens, the Mccutcheon clan were meticulous record keepers. According to the inscriptions, the patriarch died on December 8, 1904 aged 74. Sarah, the matriarch, outlived her husband by 19 years. She died on February 12, 1923 aged 90.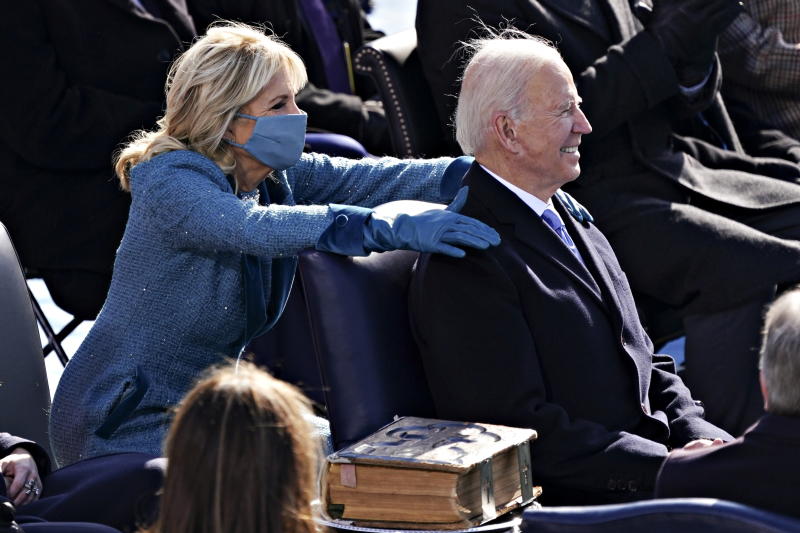 Asked why he used such a "huge" amount of money to buy books, Atsuki said he did so in a quest for knowledge, explaining that he has an obsession with books. To prove his point, he showed us a 1970 autobiography of the award-winning writer Mario Puzo, who penned The Godfather. He also has The Reader's Companion to American History by Eric Foner and John Garraty.
The antique Bible comprises a Pictorial Dictionary of the Bible written by the Rev Alfred Nevin, Aids to Study of Sacred Scriptures by the Rev William Blackwood and Christ and His Kingdom in Shadows by Charles Krauth.
On its thick cover, the Bible promises the reader that it has several hundred engravings, maps and plans on wood and steel. It also has some rare books in the Old Testament such as the Book of Apocrypha.
But Atsuki's love for flipping the pages of books seems not to have been passed on to either of his three children.
"Although I have inscribed their names in the rare Bible, they are not keen to read it or any of my books," he says.