Nairobi Deputy Governor nominee Anne Kananu has said she will support and work with the Nairobi Metropolitan Services team headed by Maj. Gen. (Rtd.) Mohammed Badi.
Speaking on Friday when she appeared before Nairobi County Assembly vetting committee, Kananu said, unlike former Governor Mike Sonko, when she becomes governor, she will work with the General Badi-led agency to improve service delivery in the city.
"I will work together with NMS to make sure whatever plans are put in place are accomplished."
Last month, the High Court in Nairobi barred the Treasury from releasing Sh37.1 billion to the NMS following a petition filed by Nairobi Governor Mike Sonko.
Read More
Justice Anthony Mrima directed the Treasury and Controller of Budget not to release any funds to the Mohamed Badi-led agency for 10 days.
This was to allow Attorney General Kihara Kariuki and the Nairobi County government to deliberate on thorny issues in the Nairobi City County Appropriation Act, 2020 that ceded key county functions to the national government.
Kananu who was nominated as deputy governor by Sonko was vetted at City Hall early after the court threw out an application by Sonko to stop the exercise and subsequent swearing-in of Kananu as Deputy Governor.
This was despite a spirited fight to erect a hurdle against the process. The court on Friday dismissed an application by activist Okiya Omtatah to halt the exercise.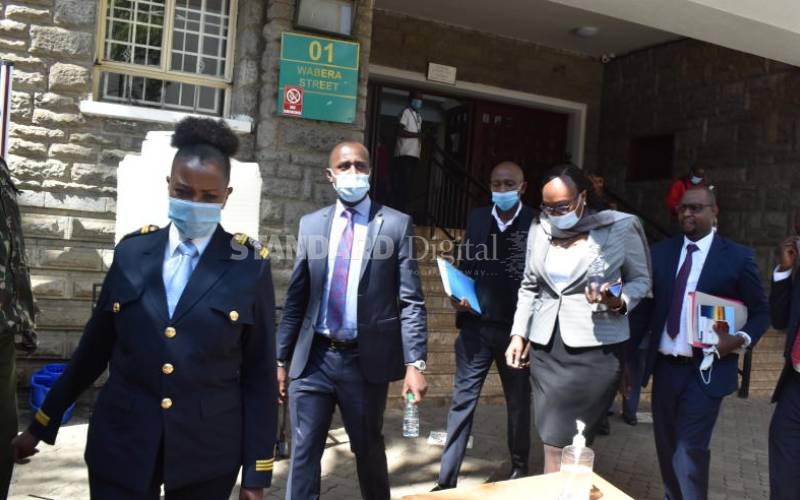 According to Justice Anthony Murima, although the case filed and supported by Sonko has legal issues to be determined, they had not proved that they would suffer any loss should Kananu be vetted.
The judge said it is impossible to tell whether the county will reject or approve her and that the court has powers to reverse the process in the event it finds she was not properly nominated.
"The court is called upon to balance the interest of the petitioners and the general public. Given the legal issues remain unsettled, there is wisdom for constitutional bodies to carry out their mandate as the parties battle in court," ruled Justice Murima.
In a dramatic court session, immediately after the ruling, Sonko's lawyer Wilfred Nyamu asked the judge to suspend his orders and also block Kananu's swearing-in.
"The situation we are in warrants us to stand and seek court's intervention. There is a threat to defeat this appeal. A threat which will render the appeal nugatory. What's the hurry? Why must the vetting be done today?" Nyamu argued.
Omtatah supported Sonko's application, urging the court to issue some kind of orders in their favour.
Attorney-General Kihara Kariuki, acting governor Benson Mutura and Nairobi County opposed the new application, saying that the orders sought meant sitting on appeal of its own orders.
Vetting at City Hall
Questioned on what her plans for Nairobi are regarding the traffic congestion, Kananu, 40, said PSVs should be moved from the CBD.
On garbage collection, the incoming deputy governor noted that she would implement the Garbage Collection Act and look into converting waste into energy as well as seeking alternative sites for dumping.
How would she deal with cartels? According to the Nairobi DG nominee, cartels who curtail processes for their own selfish gains can be cut off through efficient services.
During questioning, Kananu was cornered into declaring her stand on the Building Bridges Initiative (BBI), to which she answered in the affirmative.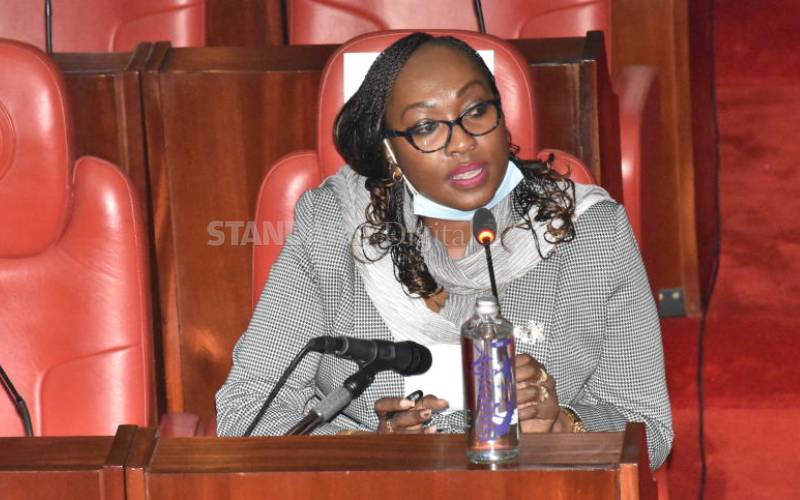 She said as a Jubilee member, she is aboard the BBI train.
The issue of the letter claiming to rescind Kananu's nomination came up.
Kananu in the past said Sonko's recent claim that he had rescinded her nomination through a letter dated December 7, 2020, was sub judice.
"I am aware that the petition stating that my nomination had been withdrawn therefore I should not be vetted by the Assembly was sponsored by Sonko, who does not want to be replaced as a governor even after being impeached," she said.
During vetting Assembly Majority Leader Abdi Guyo asked Kananu to describe her relationship with the impeached governor, which she said was purely professional and that she was nominated on merit.
Guyo confirmed that the assembly clerk had received no such letter to rescind Kananu's nomination.