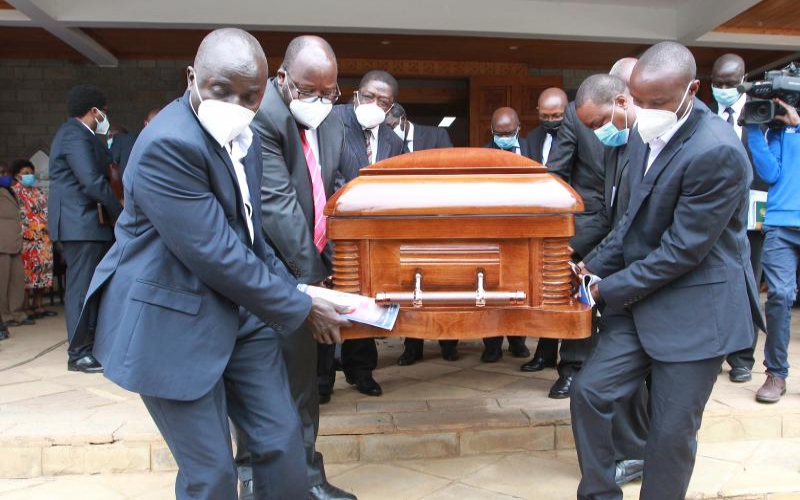 The prayers of a 36-year-old lawyer to excel in his career were answered when he ultimately rose to be Kenya's 12th Chief Justice in 2003.
On Thursday, January 6, 1978, a then youthful Evan Gicheru petitioned his maker in the middle of the night, submitting four prayers to make his life a success.
He beseeched God to prove that He is mighty by granting him a successful life, a successful career, and a rich mind, soul and property and to make him love and serve Him for the rest of his life. The prayer was written in capital letters, giving it a certificate of urgency at 12.35am.
He wrote, "Oh Lord God, to prove thou art almighty and living, grant that I should love, serve and worship thee throughout my life on this earth, that I should be successful in my life on this earth, that I should be very successful in my career, that I should be rich in mind, soul and property so as to enable me to serve thee faithfully and with absolute dedication."
Read More
Yesterday, 42 years later, his peers and relatives marvelled at how a career civil servant appeared to have had each of his four concise prayers granted.
Gicheru's wife of more than 50 years, Margaret, yesterday described him as a staunch believer. She said he wanted to live for 120 years like Moses of the Bible but he died 41 years shy of his wish.
"To all J E's prayers of 1978, I testify that God answered each and every one of them. He had an industrious career, he is highly respected even in death, he wanted for nothing and above all, he honoured God with his thoughts and deeds throughout his life," said Margaret.
During the memorial service at St Francis ACK Karen, his family, friends and those he interacted with in his career described the father of seven as a straight man who loved life and serving humanity. If classics and gospel songs were not booming on his stereo he was engulfed in books.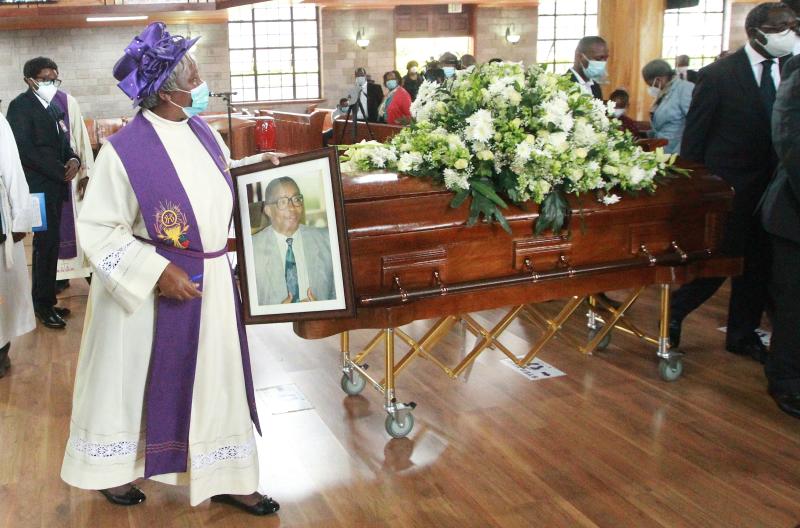 President Uhuru Kenyatta eulogised the former CJ as a diligent civil servant who, despite serving as a district officer, fought for the Judiciary's independence.
"As a country, we will be forever grateful for the judicial reforms during his tenure as the top judge. We are all witnesses that CJ Gicheru brought to the bench wisdom, humility and independence. We appreciate he stood as an impartial guardian of the law," said Uhuru.
Outgoing Chief Justice David Maraga described Gicheru as an outstanding judge who served Kenyans with distinction.
"We thank God for a man who rendered his services with dedication and unwavering commitment," he said.
Maraga was appointed as a judge of the High Court at the time Gicheru was the CJ.
Restored confidence
He remembered him for restoring confidence in the Judiciary.
"My greatest consolation as an individual is that Justice Gicheru was a strong Christian. Reading the prayer he wrote, I haven't written one, but I see one great thing here; what a declaration, what a surrender," said Maraga.
Attorney General Kihara Kariuki described Gicheru as a fine and lovable person.
Busia Senator Amos Wako was his schoolmate at Alliance and later served in former President Mwai Kibaki's government as the Attorney General. On January 14, 1960, two young men queued right in front of form 1A. "A, B and C were graded according to how you performed," Wako said.
He recalled their six-year journey at Alliance, with Gicheru being a house prefect when Wako was the head boy.
"He was among the few incorruptible judges. Justice Gicheru was uniquely set to steer reforms in the Judiciary. All these reforms were done under his watch. I have seen many CJs and during my tenure, I served with six and I can therefore say without fear of contradiction, Justice Gicheru was among the best CJs Kenya has ever had," said Wako.
"He was the right man, at the right time and at the right place." Justice Gicheru was born in Kirinyaga in 1942. He was appointed a judge in 1982 and became the CJ in 2003.