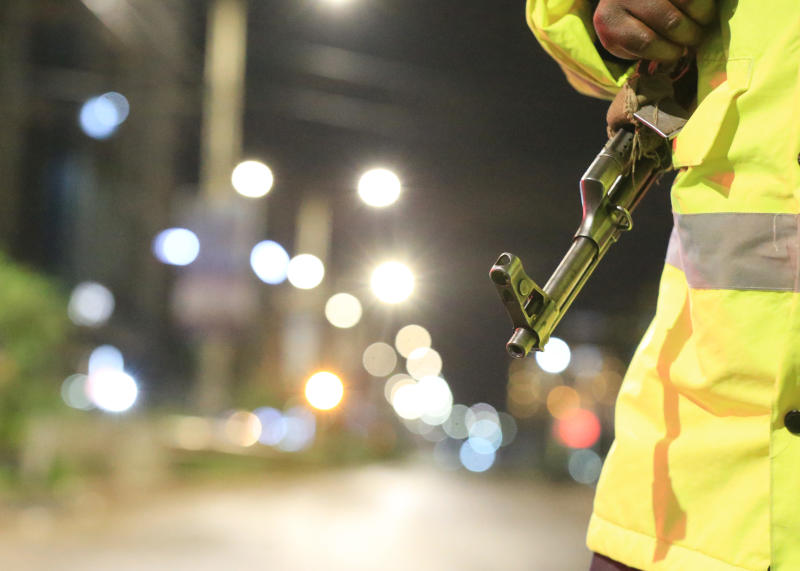 The year 2020 was the year of the rat in the Chinese Zodiac calendar.
Undoubtedly the worst in recent history, the corona rat simply ate the whole year away.
School going children stayed home for months, people lost jobs, economies crushed and many lives were lost.
Still, life had to go on. All human hope for survival was placed on the successful development and deployment of a vaccine.
A for Amolo Odinga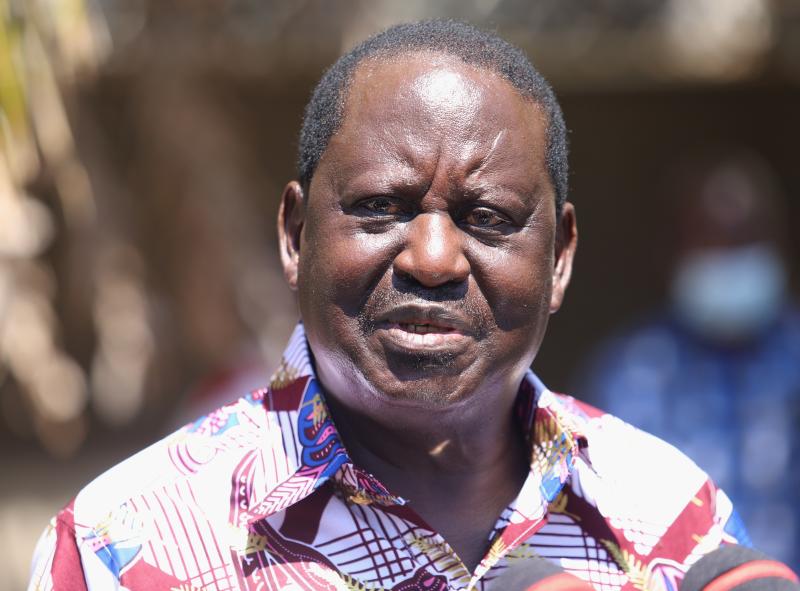 Unarguably the prime mover of the political events of the year, Raila, the "brother" of President Uhuru Kenyatta, reinvented himself and bounced back from a back operation to pull the strings from outside government.
B for BBI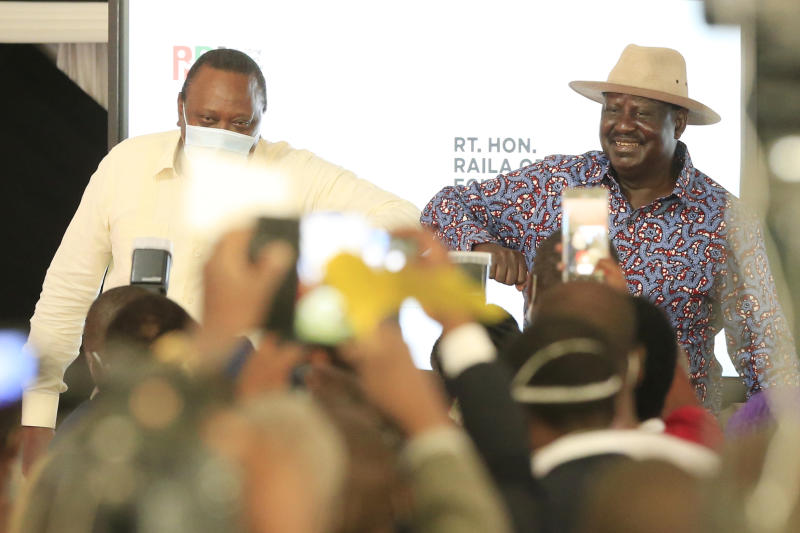 The main political event of the year, the Building Bridges Initiative (BBI) was on the lips of every politician, whether they were supporting it or not. BBI rejigged, but also threatened careers of of many a politician.
C for Covid-19, curfew and contact tracing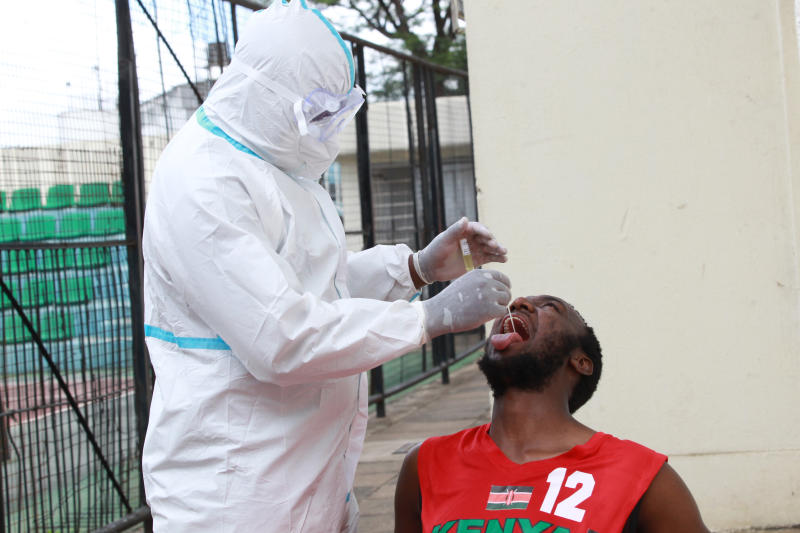 The little-known pandemic that originated in Wuhan, China, in late 2019, registered its presence in the country and wreaked unprecedented havoc; from job losses, deaths to school closures. This is the year Kenyans got used to nationwide curfews. Some of those found flouting the curfews were forced into isolation centres in hotels or institutions, where they also paid to be hosted. Then there was the tracking of all the people anyone who tested positive for Covid-19 had come in contact with.
D for desert locusts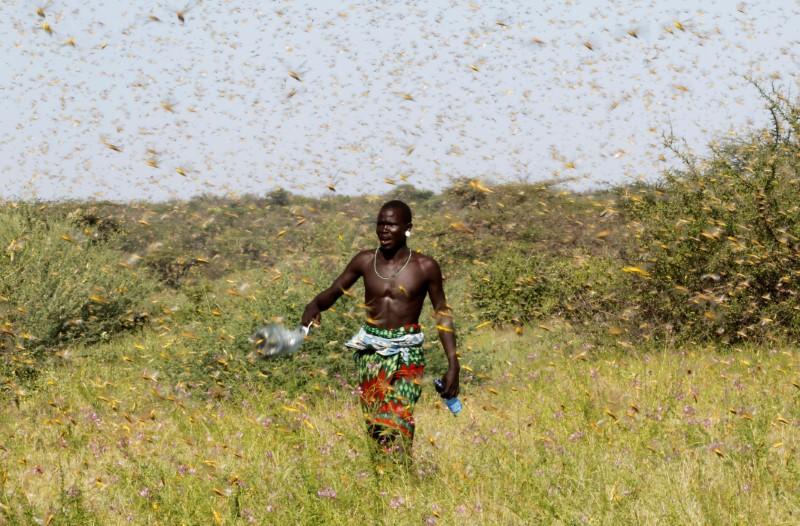 The advance party for coronavirus, the little monsters had barely begun to capture the national psyche when their more deadly sibling announced her arrival in March. And we forgot about locusts and the initial fumbling and mumblings of former CS Mwangi Kiunjuri that accompanied their initial fight. He eventually left government.
E for essential workers
This is the year Interior CS Fred Matiang'i sought to separate the wheat from the chaff through publication of a list of essential workers, to whom curfew and lockdown regulations could be excused. Lawyers were shocked to find they were not all that important in the eyes of the State. They sought refuge in courts and won their claim to essential service provider status.
F for face masks and fellow Kenyans
They initially looked like baby diapers strapped on the mouth. Ridiculous, obstructive and uncomfortable, nobody would have imagined they would become essential part of our cloth. President Uhuru Kenyatta's "fellow Kenyans" refrain whenever addressing Kenyans became an instant hint of extension of lockdown or curfew regulations.
G for "gerrit" getting it
Health CS Mutahi Kagwe's daily lectures on preventive measures began on a high but slumped to near irritant to the point he was baptized 'waziri wa corona.' He took cue and vanished from the daily briefings. His prophetic 'you can gerrit' turned true, with so many, including top government officials, top clergy and top businessmen 'gerring it'.
H for Havi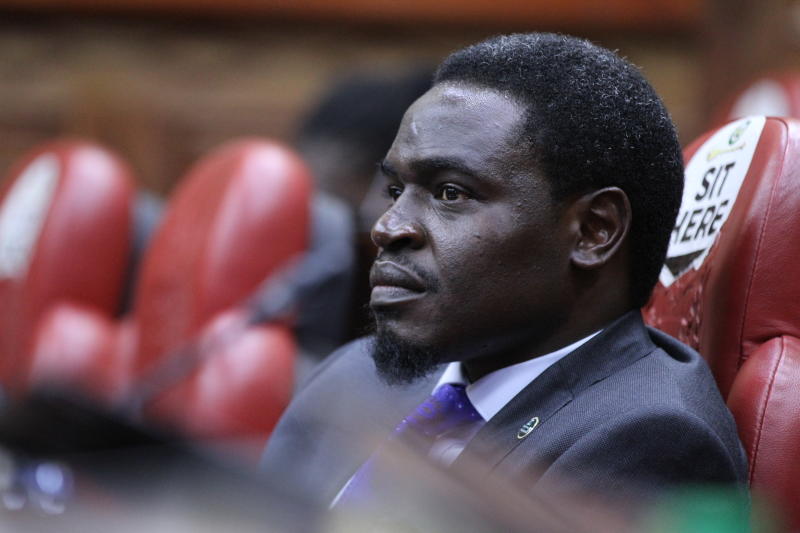 A day after he was elected the Law Society of Kenya (LSK) president, veteran illustrator Gado depicted him as a paper tiger. Nelson Havi would later work flat out to counter the narrative, taking on government and critics head-on. If it were not for tea that was swung his way, he would have evicted all MPs from Parliament in September.
I for impeachments
This is the year the combined might of the President and Raila rained pure terror on governors. The victims, Kiambu's Ferdinand Waititu and Nairobi's Mike Sonko, are now sipping drinks in their balconies reminiscing their good old days in power.
J for the Jerusalema challenge
The only fun in times of Covid-19, the Jerusalema challenge, caught like wildfire. Everybody, including Baba, Uhuru, MPs, companies and families, danced to the challenge. Deputy President William Ruto's allies attempted to hijack it as an antidote for reggae but failed.
K for Kemsa scandal
Kemsa scam came to dampen the rising profile of Kagwe. He had enjoyed fairly good ratings as CS, until revelations sprang as to how millions were minted overnight from a national scourge. He retreated to the average corner, and waited on the scam to pass, but it never did.
L for lockdown
Again, for the first time in Kenya's history, a lockdown was imposed on Kenyans to contain the spread of the coronavirus. Still, many Kenyans were able to move to and from lockdown areas courtesy of bribes. Before lockdowns were dropped, the disease had moved to every corner of the country.
M for Moi's passing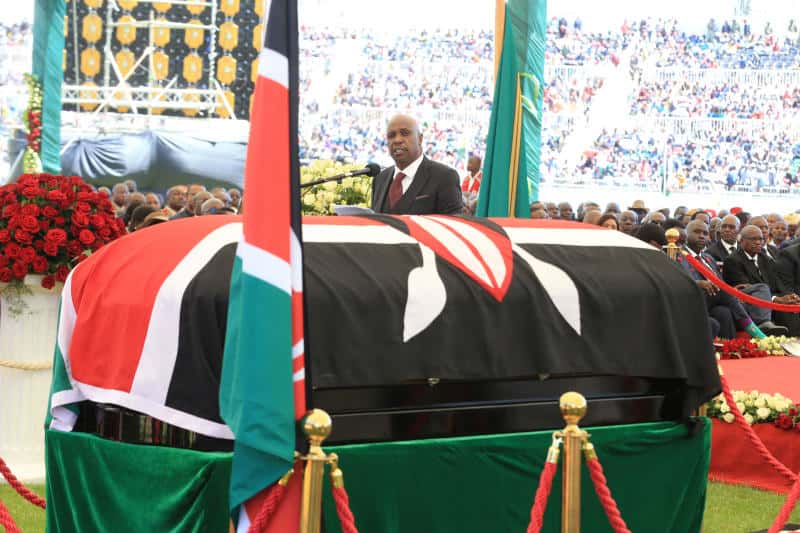 Kenya's second president, Daniel arap Moi, breathed his last in February this year. A towering figure in Kenyan and African politics, Moi was accorded the most elaborate funeral in Kenya's recent history, lying in state at State House and Parliament, and city processions before he was flown and buried at his Kabarak farm in Nakuru.
N for NMS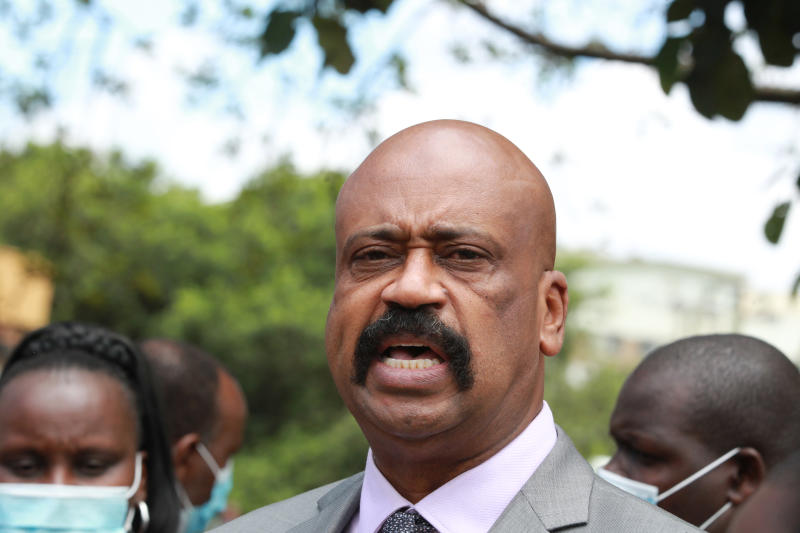 Nairobi Metropolitan Services came to expose the incompetence of the county government. When it began to make pavements, clean streets, carry away garbage and supply water, Nairobians were surprised it could all be done. Led by a no-nonsense General Badi, NMS took the shine off Sonko's government, and he was eventually impeached.
O for opportunities lost or created by Covid-19
For all its devastation, coronavirus created opportunities for new millionaires, starting with the Kemsa lucky souls who were walking near the facility when they smelled the millions hanging loose. Creators of online schooling content, sanitisers and mask manufacturers had a field day this year.
P for purge in Jubilee and the PPE
It all began as a distant rumor, which, to the surprise of the victims, fell in place to the script. Men and women who began the year from lofty party position, including the affable Adan Duale and Kithure Kindiki, were axed, without mercy. PPE became the new bargaining tool for doctors and healthcare workers.
Q for quotes of the year
They were plenty; from President Trump winning "by a lot" to Kagwe's "you can gerrit" and to Gideon Moi's "doktari", juicy quotes peppered the year 2020.
R for reggae that couldn't be stopped
Politicians continued to dance to reggae, and not even the onset of the pandemic could stop them. BBI agenda scored the most in 2020 with a report done, constitutional amendment Bill drafted and signatures collected.
S for sanitisers and social distance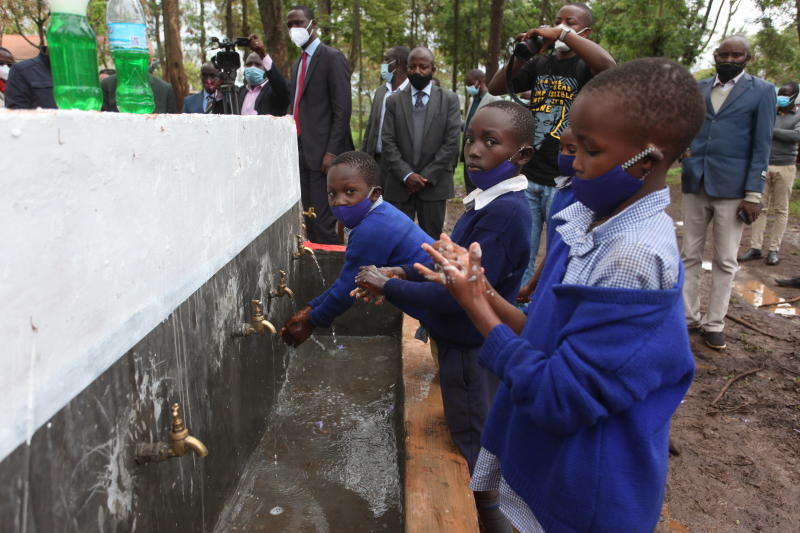 Millions kept to the decreed social distance during the day, but when darkness fell, they could not resist the loving arms of their partners. Sanitisers became essential liquids, and grown up men started to walk with them around like women with their hand lotions and lipsticks.
T for Trump eviction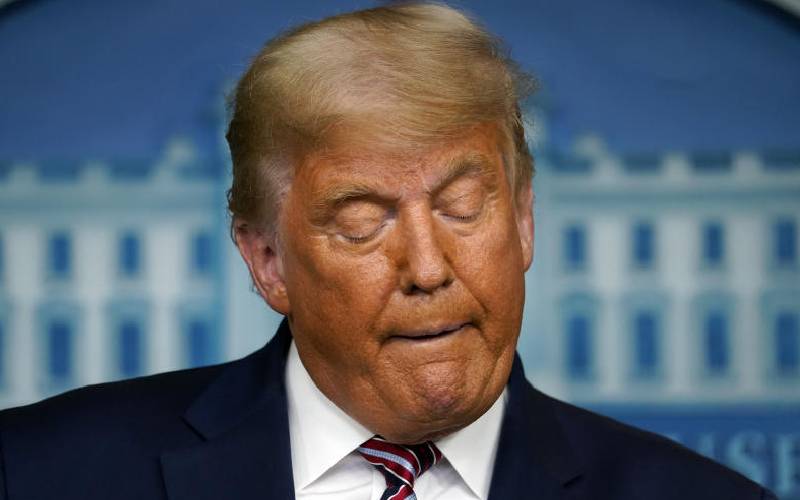 This was perhaps the biggest political event of the globe. President Donald J Trump was finally booted by the Americans in an election. However, like a tick which continues to suck long after the hide has been separated from the animal, and spread to dry, he hung on, claiming he had won by a lot.
U for unwanted pregnancies and umepata?
The long stays at home, their parents away most of the time, and with marauding boys around, school girls fell victim to early pregnancies in a scale not witnessed before. The term "umepata" was outed as evidence of ungratefulness among Kenyans.
V for Vaccine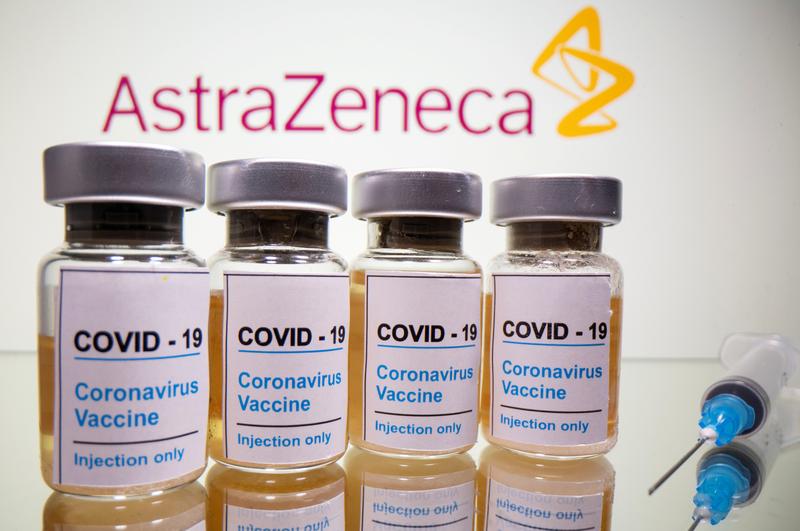 The only hope for a world stiff-scared of coronavirus. Everybody prayed for success of the trials, and crossed their fingers. Vaccines however don't take weeks to be developed, and this reality sunk home to millions baying for relief.
W for wheelbarrow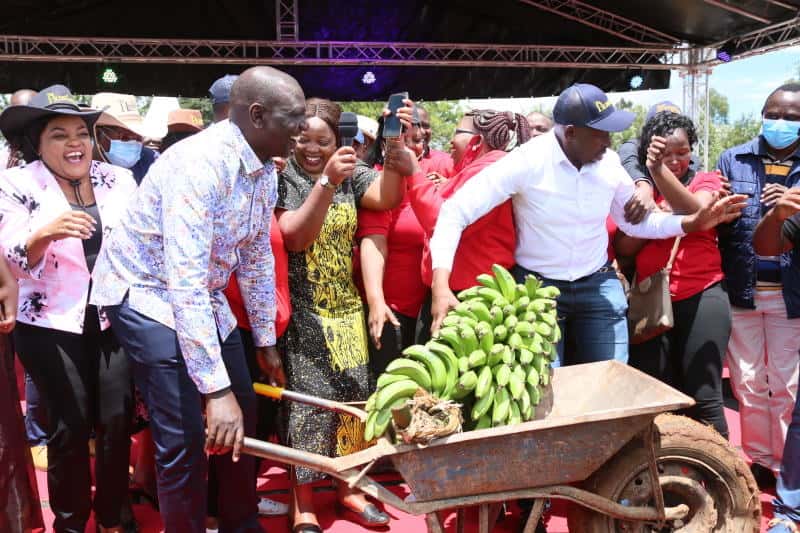 Wheelbarrownomics dominated the political discourse and transformed into a symbol for a political party associated with Deputy President William Ruto. He had been spotted in his official Karen residence pushing a wheelbarrow laden with a fellow hustler.
X for X-rated Kenyan politician
Politicians continued their bad habits in 2020. If it was not former Governor Mike Sonko hurling expletives at his enemies, it was MP Aisha Jumwa revealing she was no longer a virgin, or ODM Secretary General Edwin Sifuna saying they had a better taste for whatever Jumwa was offering.
Y for you, yes you!
If you survived the first coronavirus year, you are a hero. Raise a toss and thank the heavens, for many others were not so lucky. You are few weeks or months from getting the vaccine, if the disease will not have mutated into new strains that will further delay the successful deployment of a vaccine.
Z for zoom classes/meetings
A new way of life was thrust on Kenyans. Meetings could finally be attended from balconies while swinging on favorite chairs. Students could attend Google classrooms while sipping their favorite drinks, and family meetings assumed a digital form. The zoom events, however, embarrassed and exposed many for the uncanny ways.
Download the BBI Judgement by all seven Judges - Civil Appeal No. E291 of 2021