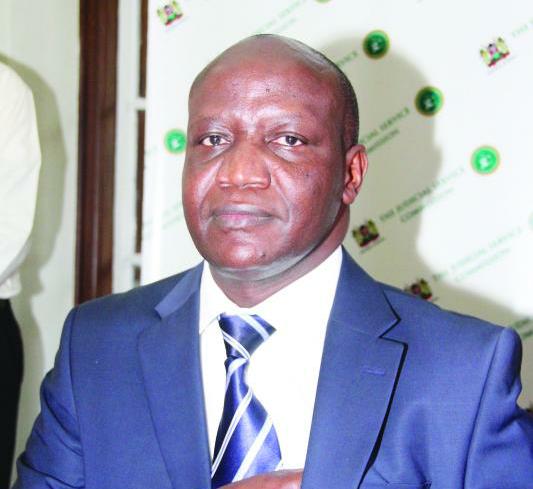 Murder trials should start at the magistrates' court and divorce formalities don't have to tie you down. This year also saw a 67-years jail term handed to Sirisia MP John Waluke over graft.
And then there was the Sh1.3 billion award by a Mombasa Court to Uhuru Owino slum residents over lead poisoning that set a benchmark that government is liable for failing to protect its citizens from harm caused by industries.
Read More
These were among the landmark verdicts issued by the courts in 2020. Throughout the year, judges and magistrates delivered judgments that expanded and enriched Kenya's law.
High Court Judges Jessie Lesiit, Luka Kimaru and Kanyi Kimondo are among those who delivered landmark judgments.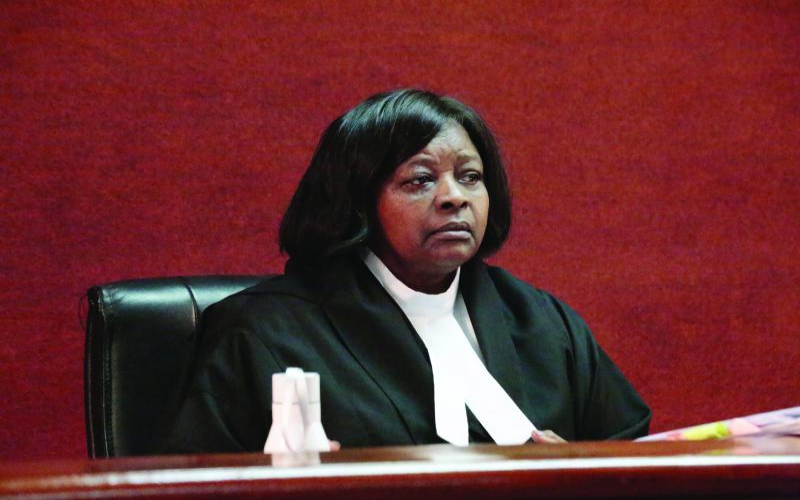 The trio found that magistrates courts should hear capital offenses, ending the decades-old tradition of handing suspects accused of murder and treason to the High Court.
The ruling emanated from a case filed by the late Stephen Nyakwaka, who will posthumously go into history books for triggering yet another change of criminal law.
Nyakwaka was put on death row after he was found guilty of killing Gilbert Nyangala in 2017 over a computer processing unit dispute.
The convict had lodged a case, arguing that he was denied a chance to face off with his accusers when he was tried before the High Court.
Nyakwaka said if he was tried before the lower court, he would have had two more chances of filing an appeal against the State; before the High Court and Court of Appeal.
Criminal cases
He died behind bars on July 26 before the case concluded. However, the court ordered Nyakwaka to be replaced with another murder convict, Richard Nunda Nyaoke, to breathe life into the case.
The court heard that it was discriminating for murder and treason convicts to be tried before the High Court while other capital offenses such as robbery with violence were heard before lower courts.
The judges agreed with Nyakwaka and Nyaoke that although the High Court had unlimited powers to deal with criminal cases, there was no law conferred to the court to hear the two capital offenses.
The judges said the High Court had remained as the first court to hear murder and treason trials due to the colonial master's law, which required that such cases be tried with the help of a jury.
In 1963, the jury system was abolished and replaced by assessors.
However, with the amendment of the criminal law in 2007, the assessors were removed. This followed judges' frustrations when hearing murder trials with the help of assessors.
According to the three judges, the High Court found itself trying murder and treason cases by a historical accident.
The court gave the State 18 months to rectify the law.
Meanwhile, another judge declared that one does not need to go through the bitter formalities of dissolving a marriage.
He said walking away from a marriage never to return, maybe even re-marrying was sufficient ground for one to be presumed to have divorced.
Divorce cases in courts are dramatic; estranged couples tear each other apart for either adultery, cruelty, money, sex, or desertion. Judges have to grapple with dirty bedroom secrets for an order that a marriage is irretrievably broken down.
Meanwhile, traditions require the bride's family to return to the groom every penny spent as dowry. Justice Reuben Nyakundi said the law requiring divorce formalities as the only ticket to remarry could not tie parties who had fallen apart.
The judgment came as a relief for couples that had separated and wanted to remarry, but were held back by failing to seek divorce.
Nyakundi was determining a rare succession dispute that had been running for two years, pitting two men who sought to inherit the multi-million shilling estate owned by a woman.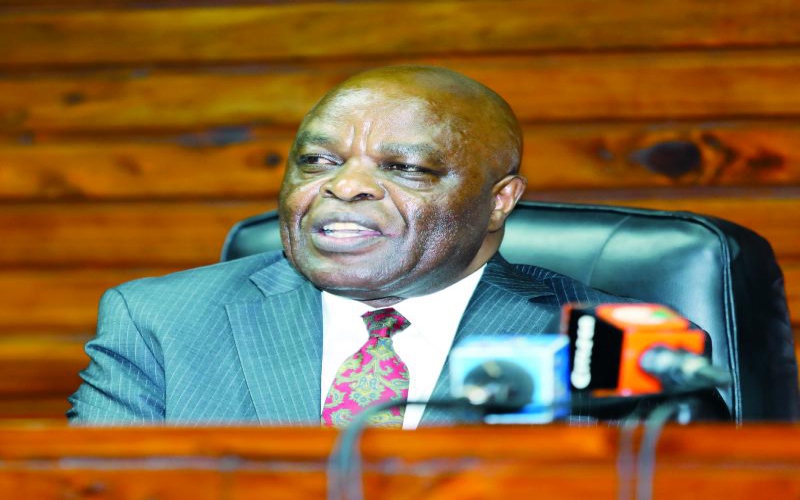 Justice Nyakundi was of the view that an overriding right to associate with the opposite sex watered down the requirement of customary or court divorces.
He said once a person tells their partner that they no longer love them and turns to a new lover, that cannot be said to be adultery.
"If parties in marriage show an intention not to continue with their marriage or conduct themselves as unmarried persons, then the same should be treated as such. The law cannot attach obligations upon persons who have decided to part ways but fail to formalise the same, because that is not the true reflection of what they want," Nyakundi ruled.
At the heart of the case was Jecinter Njoki Okoth, who would have been accused of polyandry, or worse still, adultery if she was alive. But in her death, the judge vindicated her. She died on June 18, 2018.
At the same time, a 67-year jail term slapped on Sirisia MP John Waluke and his co-accused Grace Wakhungu, who got 69 years for their alleged involvement in a Sh297 million National Cereals and Produce Board (NCPB) scandal, were the hardest punishments handed to a person found guilty for engaging in graft.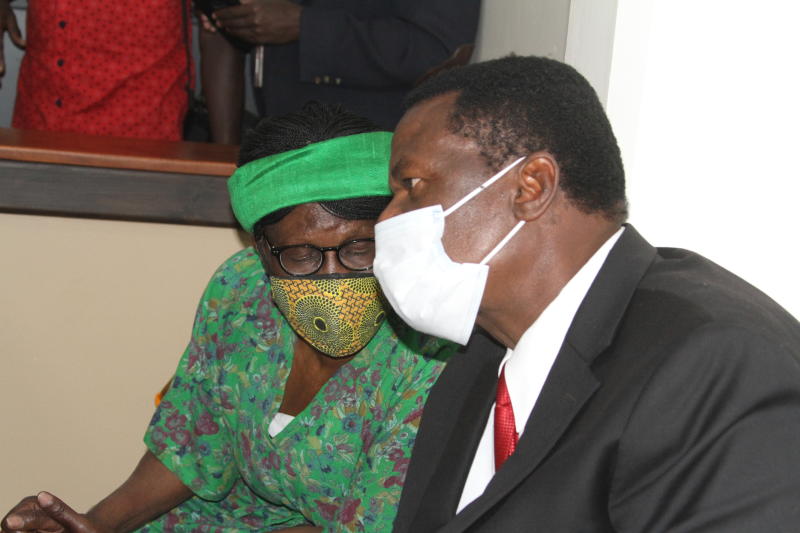 The two were also required to shoulder Sh1 billion and Sh1.1 billion fine respectively to escape jail. They have since appealed the decision.
The Anti-Corruption Court Chief Magistrate Elizabeth Juma ruled that Waluke and Wakhungu took advantage of hungry Kenyans to mint money.
"The offenses are serious and the accused persons took advantage out of a dire situation where Kenyans were faced with hunger and maize was required to save Kenyans from starvation. It, therefore, calls for a deterrence sentence," she said.
The magistrate also directed that NCPB should go after the two to recoup the lost money.
In Mombasa, Justice Ann Omollo awarded Uhuru Owino slum residents Sh1.3 billion for the health complications suffered due to lead poisoning.
The court found the government and the investors answerable for the health hazards that affected the residents of the estate and subsequently ordered a remedial cleaning programme.
The case was filed on August 20, 2015 by Centre for Justice Governance and Environmental Action Executive Director Phyllis Omido.
She claimed the State failed to monitor lead emissions and effluent from the Kenya Metal Refinery - a defunct metal company that operated locally.
SGR case
In a separate case, a court found that the government had a right to restrict how one does business to achieve its goals.
On March 15, last year, the government directed that all cargo from Mombasa would be ferried to Inland Container Depot (ICD) at Embakasi through Standard Gauge Railway. This caused an uproar, especially from Mombasa businesspersons, who believed that the government had no right to restrict or control how they did business.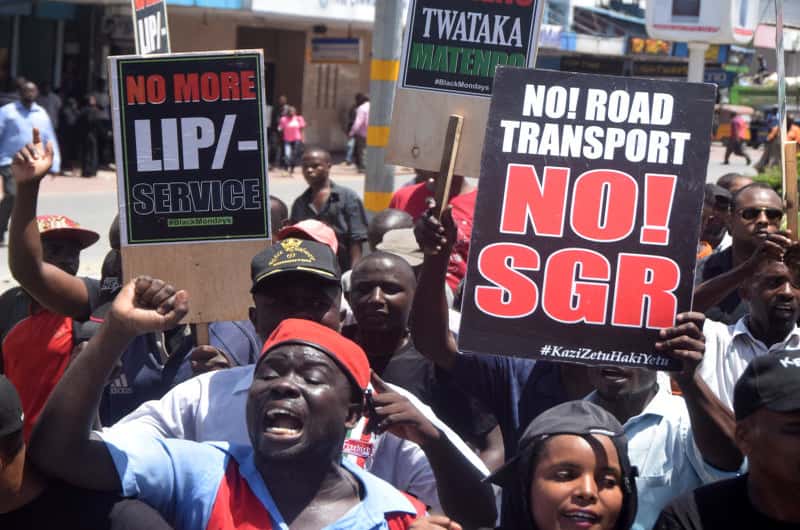 The main contention presented before five judges in Mombasa was that in a liberal business environment, a businessperson decides how his products will reach the consumer. The government was also accused of coercing importers to choose SGR over other means and failing to carry out public participation.
In a nutshell, it was accused of killing Mombasa County's social life and its economy.
Although Justices Lydiah Achode, Joel Ngugi, Pauline Nyamweya, Erick Ogola, and Anthony Murima found that the directive to have all cargo at Inland Container Depot at Embakasi for clearing was unconstitutional, they gave the government 180 days to regularise the same.
The landmark judgment has implications on how Kenyans and foreigners conduct business in the country. They ruled that the government has a right to come up with restrictive policies in order to achieve its goals.