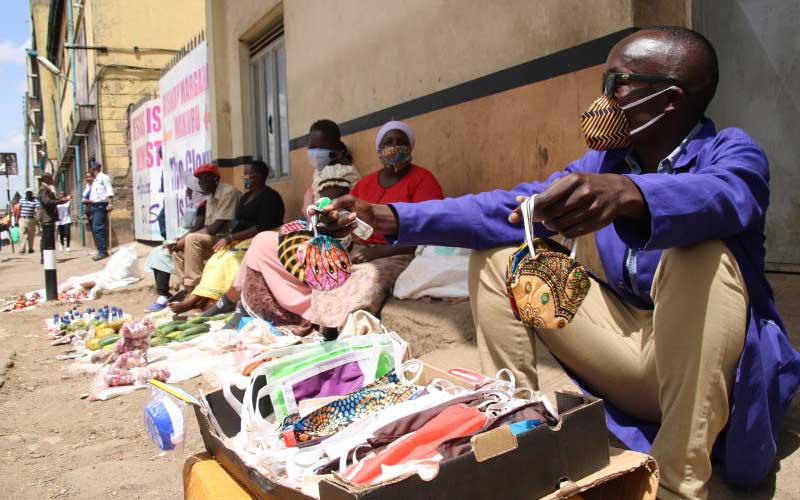 Hawkers and other small-scale traders will have to be licensed to ply their trade in Nairobi if a new Bill is adopted by the City County Assembly.
The Nairobi City County Pop-up Markets and Street Vendors Bill 2019 has proposed a raft of measures aimed at regulating how hawkers and small-scale traders conduct their business.
The Bill by nominated MCA Kabiro Mbugua, which has already gone through the Second Reading and public participation, is intent on establishing a department to deal with the operation of hawkers and small-scale traders.
If passed into law it will see all hawkers in the capital registered, licensed and placed in designated areas (zones), where they will operate from at least twice a week. The licenses will be valid for one year.
Read More
To facilitate the traders and shield them from harsh climatic conditions, specially built structures such as tents would be set up in the designated areas, where the traders would operate. The Aga Khan Walk parking grounds is a prime target for this.
"The zones will be identified and specific operation times communicated to the traders to avoid confrontation with the authorities. Different markets dealing with home appliances, electronics, farm produce and art will be operational on different streets on different days," said Mbugua.
Consequently, the draft law is calling on the county government to conduct a survey to map out all existing street vendors and potential vending zones within 12 months of the law being passed. The county will also be required to conduct subsequent surveys at least once every three years.
The county Trade executive will then submit the results for analysis and recommendations with respect to the survey and the vending zone plan to the County Assembly for approval within nine months after the survey.
Upon approval, the county executive will proceed to publish details of the vending zone plan in the Kenya Gazette and at least two newspapers with large nationwide reach.
The county executive will then be required to demarcate and designate specific streets, building or parking area to be the location of pop-up markets and indicate the operating hours and days in line with the survey plans.