Msando was silenced, claims Akombe as debate on murder rages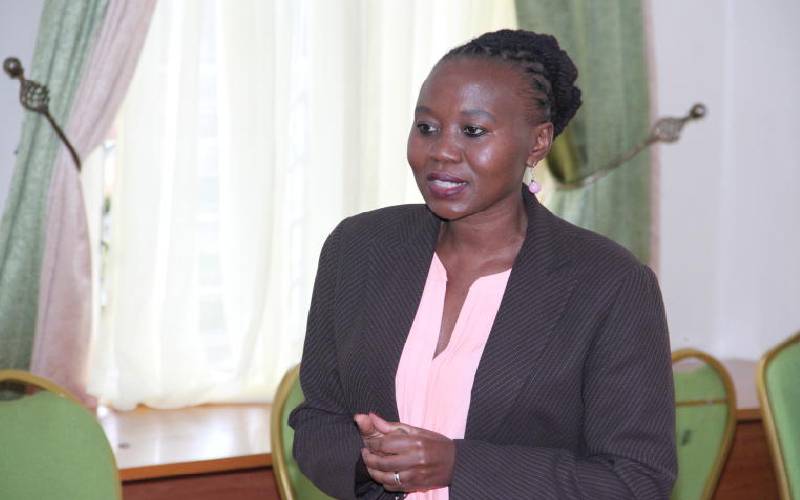 Former IEBC commissioner Dr Roselyn Akombe has rekindled the online debate on the unresolved murder of the commission's former ICT manager Chris Msando.
Akombe on Monday took to twitter to eulogise Msando, as a forthright man who was silenced for his standing up for electoral justice.
"Today, you should have turned 48. But you were silenced, for standing up for electoral justice," she tweeted.
Akombe also assured Msando's family that they will never tire asking the government to bring the killers to book.
"To the Msando family, we cannot imagine your pain especially during this festive season. But be assured that we'll never tire to seek for justice," she added.
Raging debate
Netizens have, however, told the former IEBC to stop whining on twitter and instead name the killers if she knew them.
"Madam, I guess you are in exile because you know the killers n they know you know them," Nina ole Melton told Akombe on twitter.
"Tell what happened. Then will know you are serious and just a PR issue," said Martin Othigo.
Others told the ex-IEBC commissioner to stop seeking attention with Msando's death and instead name the killers.
"Stop this noise, you don't care about his family because if you did, you'd have done the right thing long ago instead of seeking attention using his name every time you get a chance to," said Jay Muthoga
But Akombe has vowed to speak about the unfortunate killing of Msando until the time justice will be served.
She dismissed those saying the country and the family have moved on, adding that she will not speaking about the unfortunate murder.
"And to those who wonder why I remind you of these travesty, when you have moved on. It is the least I can do to keep the memory of this hero alive. Until we finally find justice for him and his family. No matter how long it takes."
Akombe had in August accused IEBC's former chief executive Ezra Chiloba of threatening her into silence over Msando's murder.
She said Chiloba had sent her a threatening mail after she expressed interest to testify in the inquest of shadowy death of Msando.
"Do not attempt to rewrite history. Our silence is not your license," read an email alleged to be from Chiloba.
She said the threats were a confirmation of her earlier assertions that Msando's death was an inside job.
"It confirms my call for an inquiry. Kenyans deserve the truth. I owe it to you," she said.
Akombe had on July 30, announced that she was ready to testify on the unresolved murder of her former colleague.
Fled the country
Akombe fled the country in October 2017, eight days before a crucial presidential election redo, citing threats to her life.
She said the electoral system was not fit to meet the basic expectations of a free, fair, and credible election.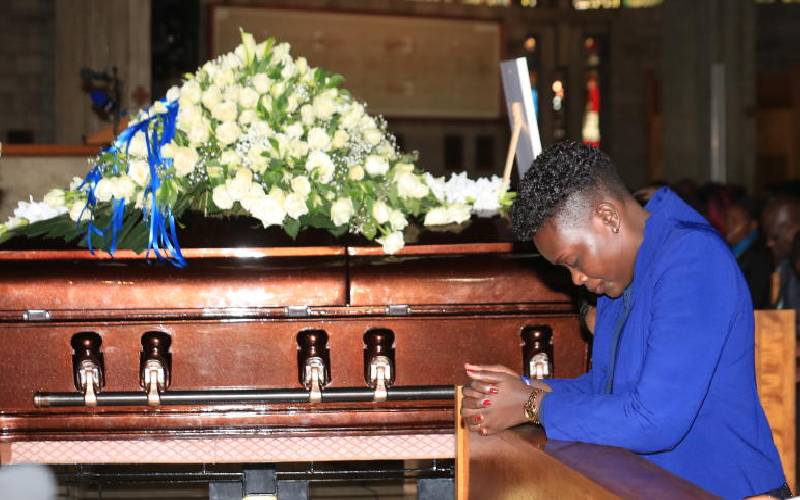 She also said IEBC was "under siege" and part of the crisis that had engulfed the nation after President Uhuru Kenyatta was declared the winner in the disputed August election.
"My decision to leave the IEBC will disappoint some of you, but it is not for lack of trying," she said in a statement before flying to the US.
"I have tried the best I could do given the circumstances. Sometimes, you walk away, especially when potentially lives are at stake."
Msando's body
Msando was murdered and his body dumped in a thicket in Kikuyu, Kiambu County a week before the 2017 General Election.
His body had visible wounds and an autopsy revealed that he was strangled.
He was killed between July 30 and 31, 2017 in what relatives and opposition leaders believed was related to the election.
A suspect arrested over the murder that shocked the country was later released for lack of evidence.
Family and relatives of the slain IEBC official are yet to find justice two years since he was killed.