Women looking for love online fall for criminals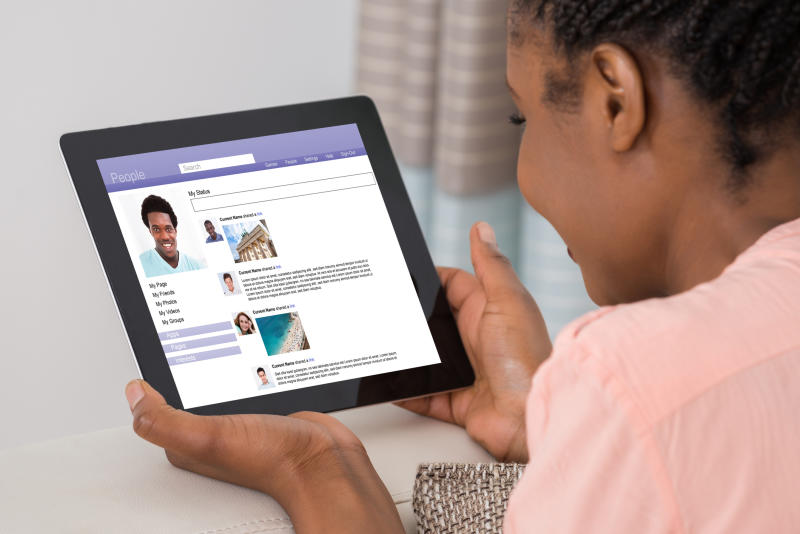 On the morning of September 19, Sharon, a 22-year-old university student, was at her parents' home in Ruaka, Nairobi, when she received a message on WhatsApp from a man she met online.
After a brief exchange of messages, they agreed to meet for coffee.
Sharon says the man requested her to carry a laptop so that they can watch a movie.
The two spent close to three hours at an eatery along Thika Road.
Sharon said the man was jovial and money was least of his worries.
Coincidentally, it was her birthday and the man wanted to buy her a gift.
They would eventually end up at a mall where Sharon selected a dress.
As she stepped into the fitting room at the boutique, she asked the man to hold her bag which contained her laptop, mobile phone and cash.
Sharon was shocked when she stepped out to find the man missing.
She spotted him crossing the road and disappeared with her belongings.
This is the last time that she saw or heard from him. Sharon reported the matter to the Directorate of Criminal Investigation (DCI).
The incident involving the university student is one among many cases of women who end up in the hands of criminals who have infiltrated dating sites.
Commented on a post
The criminals lure unsuspecting women searching for love online, take them on dates and rob them.
The situation is so bad that DCI boss George Kinoti has warned those searching for love online to be wary of criminals lurking in dating sites.
"We are appealing to young college students to be wary of such criminals preying on them on social networking sites," the DCI said in a tweet on November 7.
The DCI have arrested one suspect for robbing women after luring them through social media.
The detectives said the suspect led the police to his house in Nairobi where items including laptops, mobile phones and handbags believed to have been stolen, were recovered.
This arrest of the suspect opened a flood gate of complaints from victims who had been robbed of valuables by criminals they met on the dating sites.
The suspect contacted his victims on their Facebook accounts after they commented on a post.
"The victims were fished from the comments section appearing on tours and travel advertisements," Kinoti said.
By last week, at least 10 women had lodged complaints which are being investigated by detectives from the DCI Serious Crime Unit.
Each of the victims in their statements to the police narrated how they met their attackers on different dating sites.
Saturday Standard spoke to some of the victims.
Anne, 24, a businesswoman from Iten, is among victims who filed complaints at the DCI after she was robbed by a man she met online.
She told investigators that she had been in communication with the man for close to three months after they met on a dating group on Facebook. They spoke on phone daily.
They had agreed to meet after Anne planned to travel to Nairobi.
On October 22, Anne informed the man that she would be travelling to Nairobi to meet a relative.
The man was so enthusiastic that he even paid her fare from Eldoret. She was sure that she had met the man of her dreams.
Anne arrived in the city at around midnight and called the man.
To her surprise, the man said he was waiting for her in a hotel a few metres from Railways bus terminus where she had disembarked.
They met and agreed to spend the night together.
The man had left
The following day, the man woke up early saying he wanted to run some errands.
The would-be lover took a shower before Anne.
She was shocked to find the man had left when she stepped out of the bathroom. Anne's hand bag which contained her personal effects, cash and mobile phone was missing.
It is then that it dawned on her that she had been robbed.
She reported the matter to Kamukunji Police Station and filed a complaint with the DCI serious Crimes Unit.