Marriage vows: High Court declares 'for better, for worse' fallacious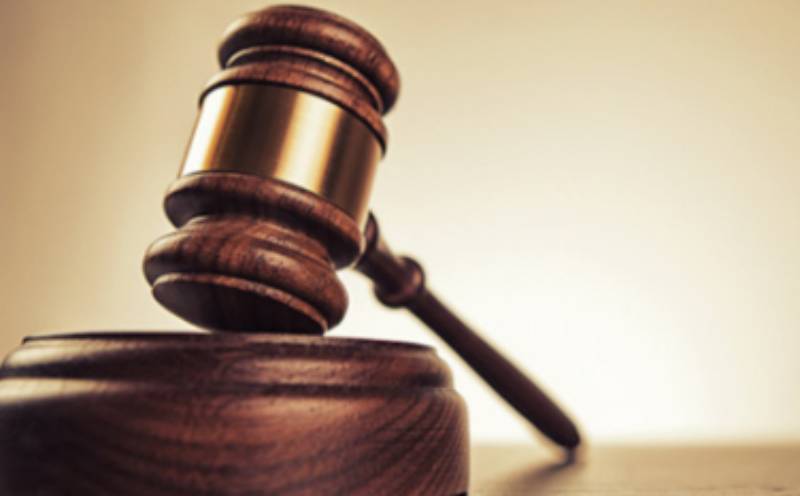 Every time a spouse is caught cheating or infidelity rocks a marriage, there is inevitability a number of people who would go; "people don't honour their marriage vows anymore!"
Others would argue that the world has changed and no-one sticks to their promise anymore!
Do marriage vows mean anything anymore?
Well, actually – no, they don't. And they (vows) never really have, when it comes down to it.
According to Lady justice Janet Mulwa, a court cannot force an irretrievably broken marriage to thrive.
In her ruling delivered on Monday when dissolving a marriage between JM and RV (names withheld to protect the identity of their children), a bank manager and a businessman - who were married for 26 years, Justice Mulwa said; "in these times and age, it is no longer the saying 'Marriage is made in heaven and therefore for better or for worse, for good or for bad times-it must be sustained," she ruled.
The couple was blessed with two children.
Mulwa ruled that once a marriage is irretrievably broken down, parties must be released from the union and allowed to seek happiness separately.
"Only in the intervention or retrospection of both parties can an irretrievably broken marriage be resolved or by an agreement between the two parties," said Mulwa.
Mulwa held that a court order cannot compel parties to remain in marriage which had become intolerable and in which both parties have no interest in at all.
"A court order cannot force broken marriage to continue existing because the court has no mechanism to enforce the orders. It is only in the intervention of mediators, religious leaders and marriage partners that a marriage can be salvaged," she ruled.
Mulwa made the ruling while quashing and setting aside a July 27, 2015 judgment by Resident Magistrate Faith Muguongo.
Ms Muguongo had refused to dissolve a marriage between a businessman who we will refer to as JM and a Kenya Commercial Bank (KCB) Manager, RV.
Muguongo ruled that RV who is the petitioner failed to prove cruelty and infidelity claims against her husband JM.
"The Petitioner (RV) pleaded infidelity and cruelty but availed no evidence to support her claims. She also failed to avail the three women she claimed had an affair with her husband as witnesses," ruled Muguongo.
Muguongo had also ruled that the grounds for divorce were insufficient adding that the marriage was just experiencing the ups and downs like any other marriage.
She ruled that the marriage was not irretrievably broken down and dismissed the petition.
"The marriage in question is for better or for worse, for good and bad times and unless it has irretrievably broken down which it hasn't, the same ought not to be dissolved. For this reason, I dismiss the divorce petition," ruled Muguongo.
However, after RV appealed, Mulwa faulted Muguongo's allusion that the marriage could be salvaged as per the marriage vows.
She ruled that she was persuaded that RV had discharged the burden of proof to the required standard.
According to Mulwa, RV's testimony that the two had been living separately since 2013, was proof enough that there was no marriage.
"If the defendant (JM) couldn't stop the petitioner (RV) from leaving the matrimonial home in January 2013, it is clear that there was no marriage because it had irretrievably broken down," she ruled.
She added that even JM admitted that both parties slept in different bedrooms, voluntarily chose to live separately and once RV left in 2013, the two didn't seek each other.
Mulwa said that it was evident that there was infidelity as JM had an affair with two women and made advances to their house help.
"RV testified that one of the woman, J, confirmed that she was having an affair with JM before the couple's pastor. JM also admitted to attending reconciliation meeting to solve their marriage wrangles," she said.
She ruled that there was proof of cruelty and even JM admitted before the court that he had physically and mentally assaulted RV by roughing her up during a confrontation on December 26, 2012.
The court noted that JM didn't challenge the claim that he subjected RV to both physical, mental cruelty and physical and verbal violence in the presence of their children.
Mulwa also noted that in an apology letter filed in court, the JM who admitted to roughing up RV and causing her emotional pain and torture expressed remorse and apologized.
"I regret my actions both in deed and speech that have offended you including causing you physical and emotional pain. I am ashamed," the court read from the apology letter.
"It is one thing to apologise and another to accept the apology and be forgiven. It is clear that the petitioner has refused to accept the apology and forgive the defendant who has no problem with them separating.
Mulwa found merit in the appeal, ruled the marriage was beyond redemption and dissolved it.