Itumbi slams judge for dismissing Matiang'i suit, vows to appeal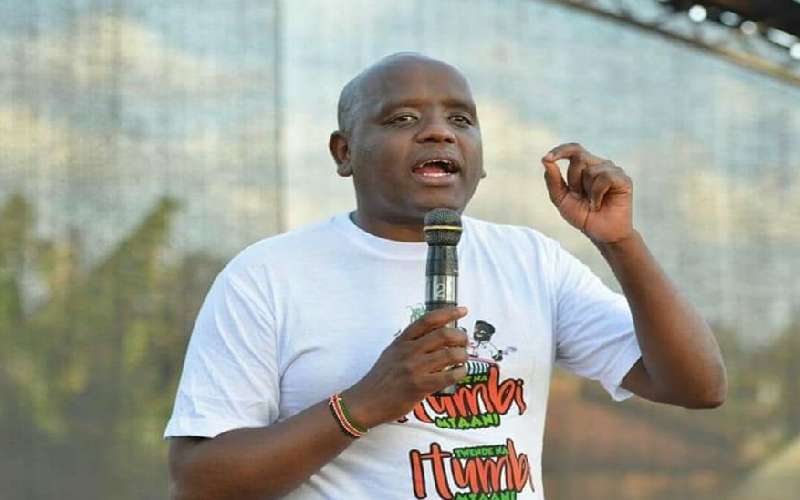 Blogger Dennis Itumbi has vowed to appeal the anti-corruption court decision that dismissed his application seeking to have Interior CS Fred Matiang'i charged with graft in Ruaraka land saga.
Taking to his social media page moments after the ruling on Friday, Itumbi (pictured) accused chief magistrate Douglas Ogoti of bias and trying to have him arrested perjury when his application emanated from a High Court ruling on the same matter.
"You can be biased Ogoti, but threats and setting me up for arrest because CS Matiang'i is in-charge of police, will not stop me," he said.
Itumbi maintained that quoting High Court documents cannot be perjury, adding that, High Court ruled that CS Matiang'i was misled by National Land Commission (NLC).
He said court documents also show that the CS ignored quality and standard report by his own office indicating the land was public.
"The High Court documents on reference also show Matiang'i ignored a Quality and Standards report by his own officers that was categorical the land was public and should not be paid for by Taxpayers."
He slammed Ogoti for relying on technicalities to impede justice something which according to Itumbi was wrong
"For the record, as I told you in court, Technicalities that you have relied on should never impede Justice," he said.
Ogoti dismissed the application saying the blogger failed to explain how he accessed the information or documents in his affidavits that he intended to use against the CS.
"His affidavit doesn't contain information on whether he had permission to use the public documents and when and how he obtained them," he said.
"By not describing how he obtained it, it cannot be used. He ought to have explained how he obtained the public and private documents."