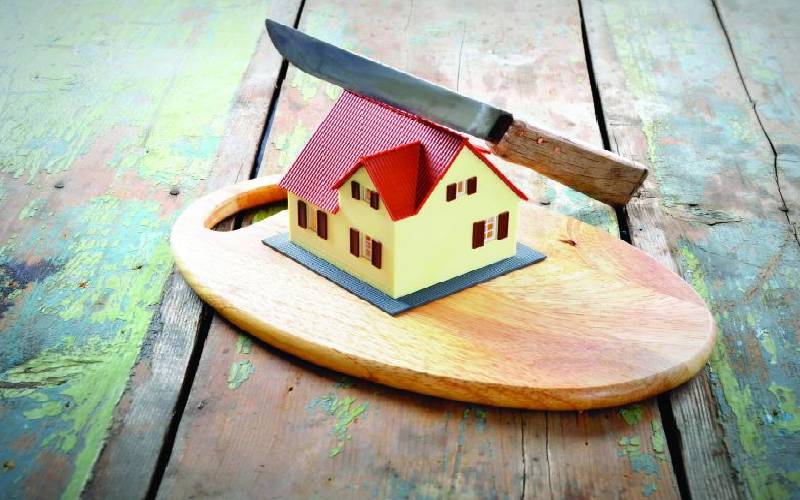 A marriage partner is not automatically entitled to a half of the couple's property in case of divorce.
This is according to the Court of Appeal, which last week ruled that a case in which a woman had been awarded 50 per cent of property in Kenya and the UK, be heard afresh.
Three judges said it was erroneous for Justice William Musyoka of the High Court to assume and hold that the Constitution gives spouses an automatic 50 per cent share of the matrimonial property simply by being married.
In setting aside the judgment that awarded the woman identified as BMM the share, Judges Hannah Okwengu, Patrick Kiage and Sankale ole Kantai said Article 45(3) on equality of spouses does not involve the re-distribution of property rights at the dissolution of marriage.
Read More
The Article provides that parties are entitled to equal rights at the time of marriage, during and at its dissolution.
Due share
"The stated equality means no more than that the courts to ensure that both parties at the dissolution of marriage get their fair share of the property. This has to be in accordance with their respective contribution. It does not involve denying a party their due share by giving such party more than he or she contributed," reads part of the judgment delivered on Friday.
The judges ordered that the matter be referred back to the Family Division to be heard afresh by a judge other than Justice Musyoka.
BMM had moved to court in December 2013 after her divorce to seek a share of properties she claimed was acquired after she got married to EGM in August 2001.
She claimed to have made a direct and indirect contribution to the properties listed as shares in Broadspan (EA) Limited and Jersey Property Holdings, life insurance policy at Old Mutual and a piece of land in Garden Estate.
She also listed household goods, cash deposits in CBA Upper Hill branch and CFC Chiromo branch plus two BMW vehicles, Toyota NZE and a Toyota Vitz as properties she wanted to be shared equally.
In her supporting affidavit, she said they moved to the UK, where they lived for 10 years, to support EGM as he settled in his new job.
During her stay, she said, she got a job and was able to pay school fees for their children, and that her earnings supplemented EGM's, which enabled him to save and purchase their matrimonial properties in Kenya and the UK.
The court was told that properties currently in the name of EGM were held in trust for herself and for the children.
In his response, EGM said he purchased the properties without her financial input. The land in Garden Estate was acquired from a bonus he received while working for a bank, he said, and that the on-going construction on the property is courtesy of a mortgage.
He said BMM regularly travelled to the UK and China to procure merchandise for resale in Kenya but has never paid school fees for their children.
In his judgment delivered on May 3, 2017, Justice Musyoka had ruled that it can't be said without contradiction what each one of the parties has contributed in the acquisition of the assets, adding that in the absence of such material, it can only be presumed that both parties made equal contributions.