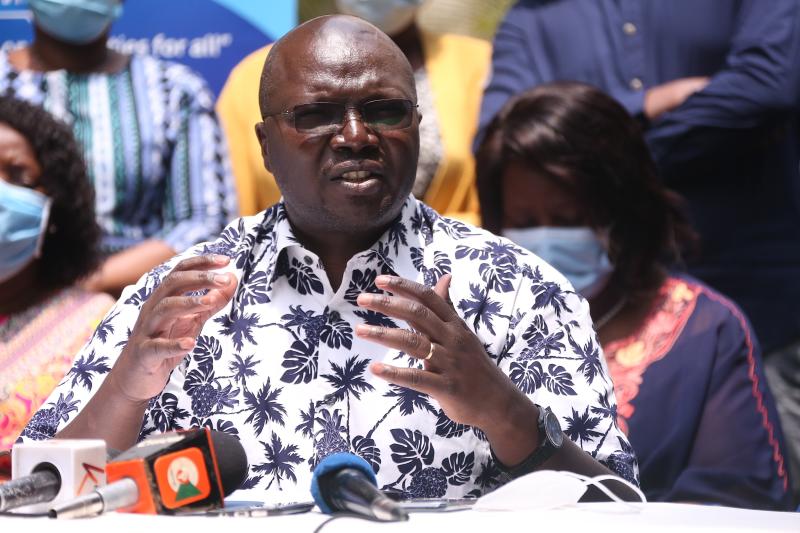 A multi-agency team has been constituted to investigate allegations of theft and sale of babies in Nairobi following an exposé into the 'booming' black market trade.
A year-long investigation by the BBC Africa Eye showed a racket involving trusted members of the community and health workers who target homeless women, poor and single mothers in informal settlements
Labour and Social Services Cabinet Secretary Simon Chelugui condemned the alleged act saying the culprits behind the syndicate will be brought to book.
Read More
"This is unacceptable and the government will deal with it decisively. I warn those who are stealing or selling children that they will be met with the full force of the law. Likewise, I am warning those who are buying such children that they are equally guilty as this is a criminal offence," he said in a statement sent to newsrooms.
The CS was categorical that Kenya was keen in protecting its children, "for they are our heritage; our assurance for tomorrow."
He added: "As a Nation, we take the issue of child protection very seriously, a position that is reflected by our being signatory to several international conventions and protocols that protect the rights and welfare of our children."
The exposé, dubbed 'The Baby Stealers' revealed how babies are sold as cheap as Sh45,000 in Kenya. Others have placed a price of Sh50,000 for a girl and Sh80,000 for a boy.
This is as some hospital employees let prospective buyers part with at least Sh300,000 in the pretext of helping women who are unable to conceive and afraid of the 'complicated adoption process.'
Some children are snatched from their mothers and their identities wiped out completely against a backdrop of increased cases of missing children.
According to the BBC, the racket involves trusted members of the community, well-placed government officials including employees in public hospitals in a trade that has robbed hundreds of women of their children for the financial benefit of a few leaving behind a trail of pain and despair.
Chelugui has assured Kenyans, with the investigations into child trafficking cases underway, that the health facilities are secure and safe for all mothers and children and urged the public to report to government agencies any case involving child loss.