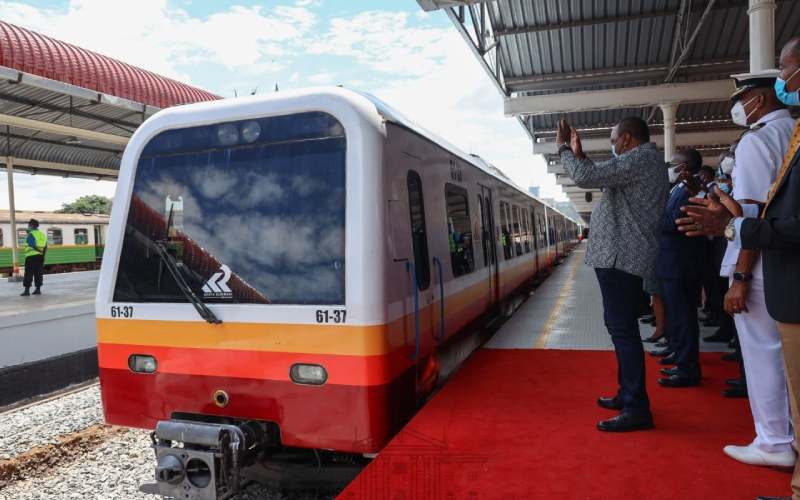 A section of Kenyans on Tuesday expressed their displeasure online over the new train fares arguing that using matatus is more economical.
It all started when Kenya Railways released their schedule for the newly launched commuter trains.
The Diesel Multiple-Units (DMUs) will operate across the city and will charge passengers Sh100 flat rate to each destination.
Online, netizens argued that the charges were a bit over the top considering the fact that matatus charge way less for shorter distances.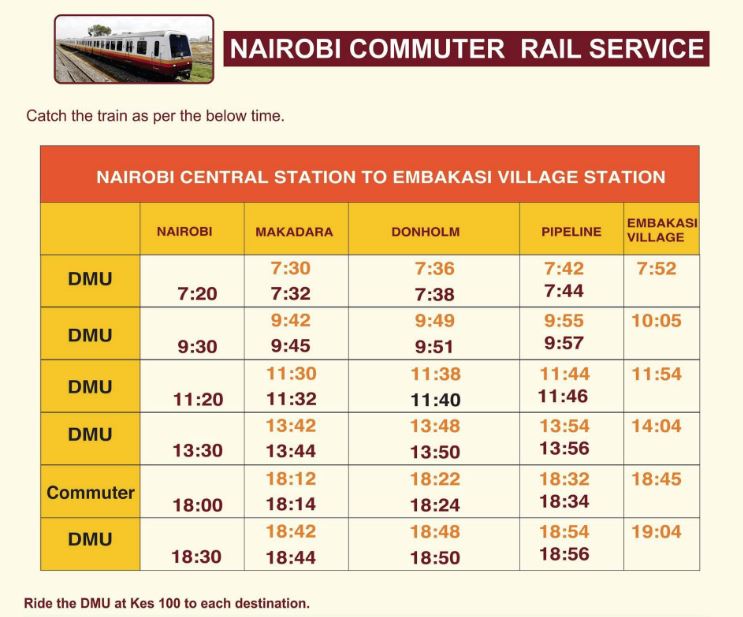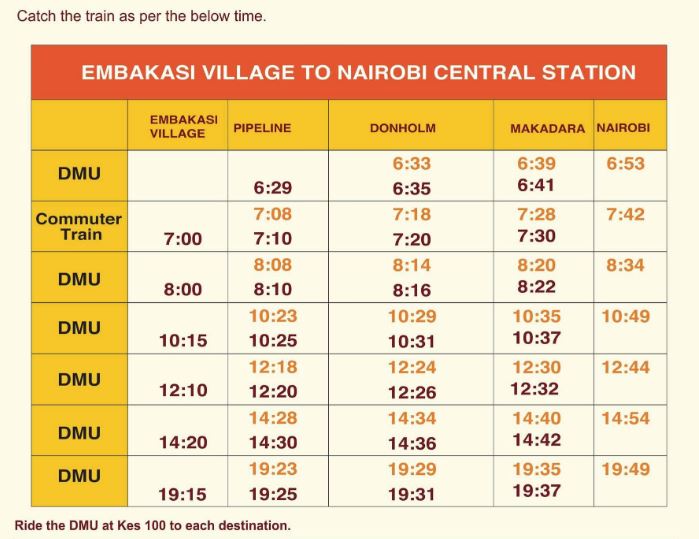 Below we have sampled reactions to the post:
Read More
Pebbles: It's still cheaper to use a matatu. Consider that a lot of people still need to use a matatu to get to the train station. The cost should be 40 as it was with the old train.
Lybrian: Imagine boarding a train at 2pm to town at 100 bob when matatus charge 30 bob from Pipeline?? Check on the prices.
Job Wekesa: You should lower your prices to compete with Matatus. Though you're convenient in terms of time, Nairobians have the HABIT of finding matatus outside their "doorstep" anytime (So matatus charge a premium for this). Devise prices that will make Nairobians sacrifice their time.
Steve Kasoa: How do I pay ksh.100 from makadara to town while matatu are charging 30 bob. How?
Sammy Mungai: Why can't you charge what people can afford? what sense does it make to pay 100 where you normally pay 50 bob or 30 bob?
Geoffrey Wekesa: The idea is okay but the prices will scare most people away. We can't just jump from 40 to 100, it doesn't make sense.
Dan Mtetezi: "People are running away from matatus which charge Sh70 and here you are introducing Sh100? And you call it public service?"
President Uhuru Kenyatta commissioned the project on November 10, 2020, and stated that the investment was informed by the various transport challenges in the urban areas.
"The estimated value of time lost to travel in Nairobi, as an example, is between Ksh 80 million and 400 million per month, with congestion costing the country about Ksh 50 million daily.
"Needless to say, this loss in productivity has impacted adversely the growth of our economy," President Kenyatta said.
The Nairobi Central Railway Station as well as 10 other stations were refurbished under the modernization program of the Nairobi Commuter Rail Service.
President Kenyatta said the stations on the new scheduled commuter rail service will provide enhanced transport in the high-density residential areas of Ruiru, Mwiki, Embakasi Village, Athi River, Kikuyu, Kahawa, Githurai, Dandora, Pipeline, and Donholm.