Ntimama widow seeks share of estate to pay medical bills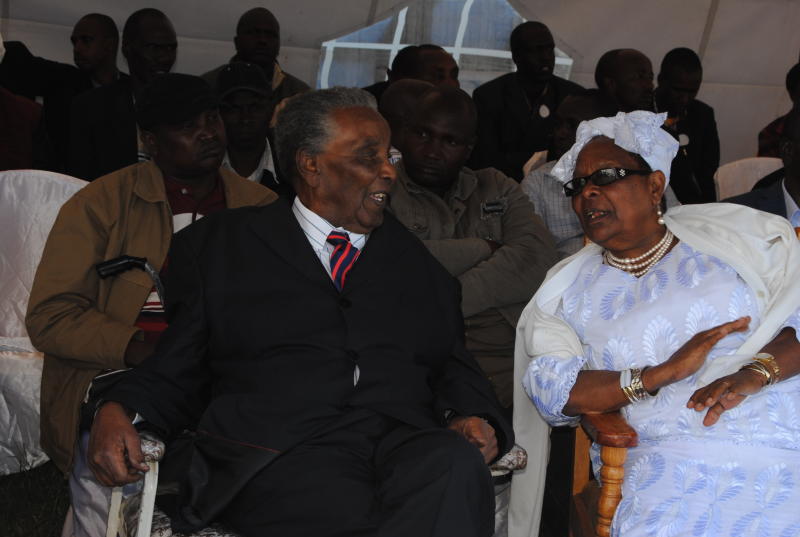 The ailing widow of former minister William ole Ntimama, whose family is squabbling over Sh2 billion estate, wants the High Court to order the release of her share of the estate to take care of medical bills.
Mrs Dorcas Pedelai Ntimama wants the court to allow her to access her share of Sh112 million managed by an insurance company. This kitty is subject of a court case involving her late daughter Vivian Talasha.
In documents filed at the High Court registry through her lawyer Omwanza Ombati, the widow claims due to her failing health, she cannot wait for the court to make a decision regarding the case that has tied up access to her undisputed entitlement.
She claims her son-in-law Eric Kimani claims only half of the amount from an account her daughter was managing before she died in February, this year.
Britam Asset Managers (Kenya) Limited had on February 27 received a letter from Kimani Kabucho Mbeneka Advocates instructing it to have Ntimama's accounts preserved, pending a grant of letters of administration for his late daughter's estate.
An application by Britam is to be heard early next year by Justice Francis Tuiyott. A pre-trial conference has been slated for December 14, this year.
In his last Will meant to forestall inheritance battles, Ntimama had bequeathed 50 per cent of his benefits held by Britam Insurance to his wife and the other half to be shared among his children in one account.
Ntimama who died on September 1, 2016, at the age of 88, had directed that in the event a dispute arose regarding his estate, his family must seek arbitration instead of rushing to court.
"Any award shall be final, binding and conclusive upon the parties, subject only to appeal on questions of law. Notwithstanding and foregoing, the beneficiaries shall before undertaking the aforementioned arbitration submit all disputes, claims, and or controversies to a mutually agreeable mediator in an attempt to informally resolve the said disputes," Ntimama wrote.
He appointed Anglican Church Archbishop Jackson ole Sapit and the Reverend Peter Nakola as arbitrators.
The account that was being managed by Talasha, Ntimama's last born daughter, was to be passed on to her estate in the event her mother died.
However, she states that prior to her daughter's untimely death, she cared and managed her estate as the mother and in line with her father's last wishes.
Mother's upkeep
"In consideration, I instruct my daughter Vivian Talash Ntimama to make provision of her mother's upkeep, comfort, and maintenance, pay for her mother's medical expenses, and generally take care of her mother's cause of life," Ntimama's will stated.
Mrs Ntimama states that after her daughter's death, Britam filed a case in court against her and Talasha's estate, to determine a matter of claim or right to the money in its possession. "It is in the interest of justice and fairness to release the undisputed sum to the applicant," states Ombati.