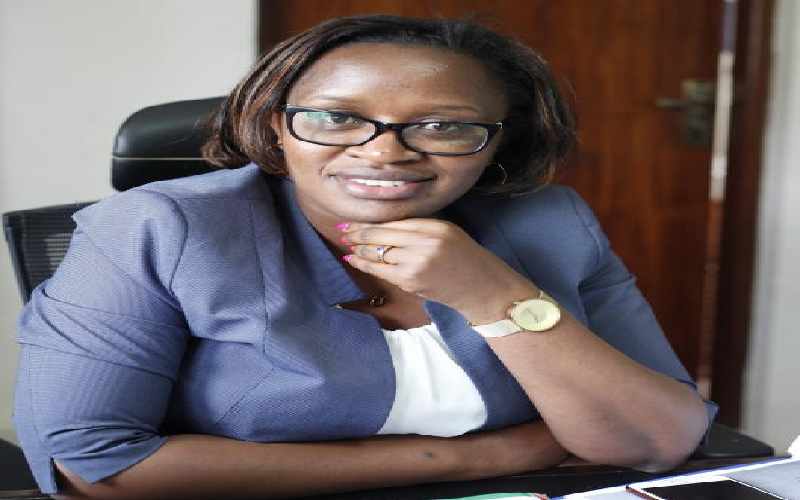 Drama has erupted at the Law Society of Kenya (LSK) after division at the council left the tenure of the society's Chief Executive Officer Mercy Wambua in a precarious situation.
While the majority of council members said they had cleared the embattled CEO to continue in office, LSK President Nelson Havi sent an alternate statement saying the council had sent her home and a new officeholder should replace her with immediate effect.
Armed with a 54-page 'judgment' indicting Ms Wambua for gross misconduct, Mr Havi directed her to leave office upon being paid three months in leu of notice while permitting the nine council members who had a contrary opinion to pass their verdict.
"This morning, the decision to terminate the contract of service for Mercy Wambua was given to her. The recruitment of the secretary shall commence effective immediately," Havi stated in a lengthy statement addressed to LSK members.
Read More
Havi claimed that some of the council members had carried out a "coup". However, those supporting Wambua urged her to resume her job, dismissing claims that they had ratified a decision to send her home.
"The council resolved that the CEO, who was on suspension for the period between September 15, 2020, and October 19, 2020, return to work and resume her duties. We wish to confirm that the CEO has resumed her duties with immediate effect," Wambua's supporters said.
CEO's supporters
Those who ratified that Wambua should resume work were Bernhard Ngetich (chair), Roseline Odede, George Omwansa, Carolyne Mutheu, Faith Odhiambo, Aluso Ingati, Ndinda Kinyiri, Riziki Emukule and Beth Michoma.
Havi, his deputy Carolyne Kamende, Herine Kabita and Esther Ang'awa opposed her return. Although Ms Kamende was at the meeting held by those in the majority at LSK's Gitanga Road offices, she was not present when the group addressed the press.
Havi claimed that on September 14, the entire council had unanimously agreed to send Wambua home. He claimed that some of the council members turned around and decided to vote on the issue without considering the merit of the accusations against the CEO.
Surprise move
"It, therefore, came as a surprise when on October 16, after closing the secretary's removal caucus meeting at 6:19pm for a decision to be compiled by the president for delivery today, that several council members sought to conduct a "coup" to exonerate the secretary of all the charges levelled against her," Havi said.
Majority members had a different narrative. Mr Ngetich claimed that Havi walked out on the council members, alleging that he was going to write a judgment alone and deliver it on October 19.
"The president does not have any powers to veto the decision taken by the majority of the council members. We have observed with a lot of displeasure the continued attempt by the president to disrespect the council," Ngetich said.