MCAs demand audit on building permits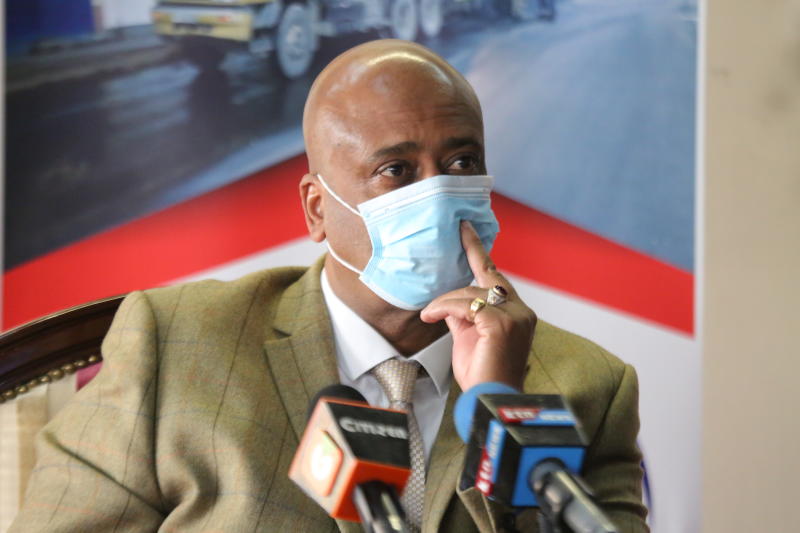 Ward reps have now called on the Nairobi Metropolitan Service (NMS) to investigate the City's planning department over "perpetual claims" of irregular issuance of building approvals.
The reps yesterday approved a motion imploring the Mohammed Badi-led NMS to probe officials suspected to be working with cartels to steal land and contravene standard building plans.
Parklands MCA Jayendra Malde, who crafted the motion, regretted the increased cases of land grabbing saying that corruption characterised most land and property transfer processes.
The MCA cited the recent grabbing of public land in his ward that was set aside for the construction of level three Highridge public clinic.
"This assembly therefore urges the executive, together with the NMS to investigate transactions followed in the issuance of building approvals and acquisition of land in the county since 2017," said Malde.
He was concerned that "hundreds, if not thousands, of city residents have been displaced" from their property by private developers.
"The worst bit is that the relevant County departments to stem this vice have remained adamant or complacent to rectify the anomalies," he said.
Highrise MCA, Kennedy Oyugi alluded to the fact that powerful individuals were behind the controversial land grabbing and transfers, reason why it had taken too long for the county to act.
Assembly Majority Chief whip Paul Kados urged the speaker to form an Ad hoc committee to investigate the issue on the grabbing of Highridge clinic land.
The land has been reclaimed twice, first in 2017 by Governor Mike Sonko and two months ago by Major General Badi, but construction by a private developer is still ongoing.
"This issue of land grabbing at Highridge clinic has been going on since I was a councilor and it is time that we address it once and for all. I am requesting that this house forms an Ad hoc committee to resolve this matter," said Kados.
Speaker Benson Mutura noted that it was imperative that the assembly resolves the matter since a clinic was a crucial facility for the community.
He asked the majority and minority whip to initiate the process of setting up the Ad hoc committee.