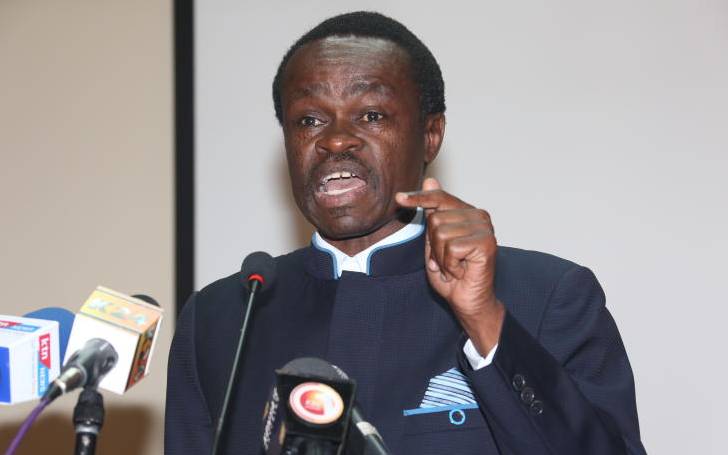 Some legal experts feel the constitution needs amending to address its shortcomings, but the process should not be led by politicians.
In an online discussion on whether the 2010 Constitution is serving its purpose, discussants were in agreement that the country's supreme law has gaps that must be addressed.
The panellists, former Attorney General Githu Muigai, former Deputy Chief Justice Nancy Barasa and lawyer PLO Lumumba, also said the constitution has excesses that need trimming.
Read More
Muigai said the first thing that should be addressed is representation. He said there are many overlapping and replicated roles, adding the government should be trimmed to ease the financial burden on Kenyans.
"We wrote this constitution without thinking of how we would finance it. If you look at Parliament, its size and number of commissions are unnecessary and expensive. Counties are a reproduction of the national government. You have a leader of the majority, a minority leader and we even nominate members to meet the gender rule. We have a wasteful constitution."
Lumumba took issue with devolution. "The Bomas Draft suggested 14 devolved units but a Naivasha group added 37 more," he said.
Lumumba noted that while the provincial administration was to be scrapped, the same has been retained.
"This constitution deserves attention to expunge some heresies introduced by Parliament. This will make it neater and sharper," he said.
Barasa said there was a danger Kenya could revert to the Lancaster Constitution if the changes are spearheaded by politicians. "There are areas that need revisiting and Kenyans must be the ones to drive that process. We should not suffer the same fate as was the case with the independence constitution, which was negotiated by politicians."
High Court Judge George Odunga said: "We must resist any possible relapse to the old constitutional order that was brought by politicians.