World is looking for value-based leaders, says Standard Group CEO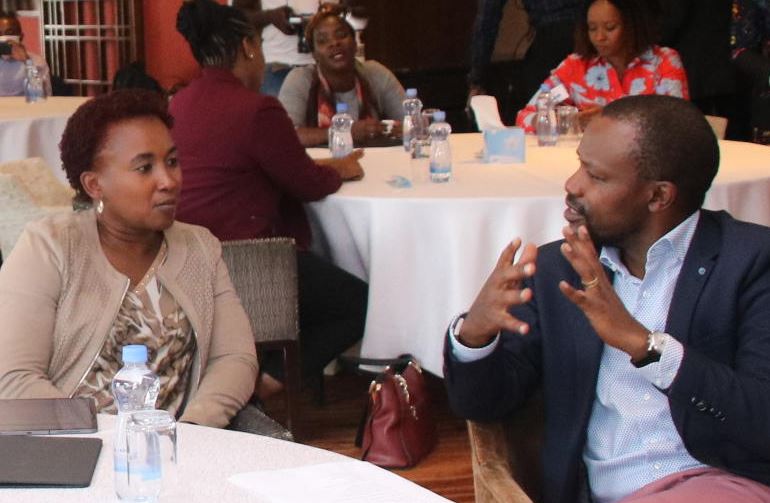 The world is looking for leaders who can positively impact lives and communities, Standard Group CEO Orlando Lyomu has said.
Lyomu who was speaking yesterday in Nairobi during the John C Maxwell's virtual leadership empowerment event also stressed on value-based leadership: "Our biggest challenge today is value-based leadership," Lyomu said. "To be a leader you don't have to be a CEO or a Head of State, it's about how you impact lives around you."
The event, themed Change Your World, drew a panel discussion on leadership ideals and was moderated by media personality, Caroline Mutoko.
Speakers included Julian Kyula, founder of Purpose Center Church, KTN News health reporter Dr Mercy Korir, Absa Bank Kenya PLC non-executive director Laila Macharia and Darshan Chandaria, CEO of Chandaria Industries Ltd.
Health reporting
The discussion comes at a time when the country is coming out of Covid-19 pandemic-informed partial lockdown that has seen companies close business and lay off staff.
On lessons learned from the pandemic, Korir said Kenya should invest in health infrastructure to be able to cope with future crises, including a second wave of infection in case it occurs.
''Media houses also need to invest in health reporting to be able to pass credible information to the public concerning Covid-19. This is because there was a lot of fake news and it's only through health reporters that the public can be well informed,'' Korir said.
According to Chandaria, employers need to be good listeners to matters concerning their staff.