WTO: CS Amina speaks on her bid as Kenya declares support for Nigerian candidate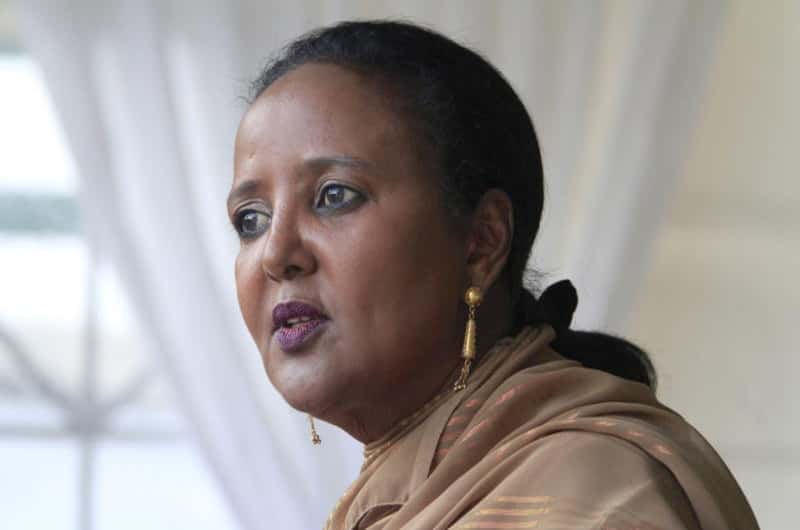 Sports Cabinet Secretary Amb Amina Mohamed has affirmed her support for reforms at the World Trade Organisation (WTO) despite failing to make it to the final stage of the contest.

"The consistent and clear message that I heard was about the importance of the WTO and the need for urgent reform. I share these convictions and will do everything in my power to continue supporting the rules-based multilateral trading system in any way that I can," she said in a statement released on Thursday evening.

The Sports CS reminisced her journey in pursuit of the WTO director-general position and had loads of kind words for Kenyan leaders who supported her bid.

Top on her list was President Uhuru Kenyatta.

"I would like to express my profound gratitude to H.E. Hon Uhuru Kenyatta, President of the Republic of Kenya for nominating me for this position and for his firm support of my candidacy," she stated.

Amina, alongside United Kingdom's Liam Fox and Saudi Arabia's Mohammad Maziad Al-Tuwaijri failed to secure enough support to guarantee their move in the final round of the selection process.

Nigeria's Ngozi Iweala and South Korea's Yoo Myung-hee are locked in a two-horse race as the duo seek to battle it out in the final round which will run to November 6.

Meanwhile, Kenya has declared her support for the Nigerian economist Ngozi Iweala in the last round. In a press statement from the Ministry of Foreign Affairs, Nairobi has thanked all the countries and leaders that supported the candidature of Amb Mohamed.

While praising the selection process, Kenya noted that she believed in the candidature of Amina but after failing to transition to the last round; she has no reservations but to support Iweala.

"While Kenya believes that its candidate, Ambassador Amina C. Mohamed, was the most qualified candidate to steer this important Organization, we accept that the process has moved on without her.

"In the next round, we remind the membership that it was agreed that this would be Africa's turn. Kenya, therefore, throws its firm, unwavering support behind Ngozi Iweala of Nigeria, wishes her the best and expects the international community to abide by this important promise, as the two candidates proceed to the final round," the statement noted.
The CS received the backing of East African Community barely two days to her fateful moment.

Without a doubt, the WTO top director-general position will be occupied by a female technocrat for the first time since its inception 25 years ago.