WTO: Amina suffers blow after failing to advance to final round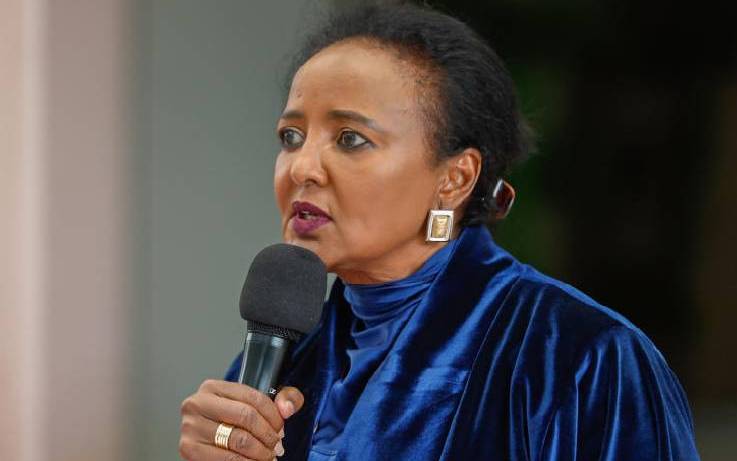 Sports Cabinet Secretary Amb Amina Mohamed has suffered a blip in her quest to head the World Trade Organization.
According to Bloomberg, Kenya's Amina Mohamed, United Kingdom's Liam Fox and Saudi Arabia's Mohammad Maziad Al-Tuwaijri failed to secure enough support to guarantee their move to the final round of the selection process.
This leaves two candidates poised to fight it out as the race to lead the Geneva-based organization hits homestretch.
Nigeria's Ngozi Okonjo-Iweala and South Korea's Yoo Myung-hee are the remaining candidates. The final phase of the race will kick off later this month and will run all the way to November 6.
Thereafter, the WTO will arrive at appointing a director-general through consensus.
Nonetheless, a two-horse race between Okonjo-Iweala and Myung-hee implies that the WTO will have the first female director-general since its inception 25 years ago.
Nigeria's Okonjo-Iweala has vast top-level managerial experience under her belt. She has served as the World Bank managing director and Chairperson of Global Alliance for Vaccines and Immunization. Beside these are other periods she served as Nigeria's finance minister and foreign affairs minister.
Myung-hee on the other hand counts on her 25-year experience as South Korean Trade minister, which has boosted the country's bilateral relations with other countries.
The development comes barely two days after the East African Community (EAC) declared its support for Amb Mohamed.
Rwanda's Foreign Minister Vincent Biruta who chairs the EAC Council of Ministers penned the declaration to his counterparts in Kenya, Burundi, Uganda, Tanzania and South Sudan urging them to join the course.
"Reference is made to the favourable responses received from all states of the East African Community on the…request to support the candidature of the Republic of Kenya of Director-General of the World Trade Organisation.
"I would like to inform you that the Ambassador Amina C Mohamed is endorsed as the candidature of the East African Community to the post of the Director-General of the World Health Organisation," Dr Biruta stated.