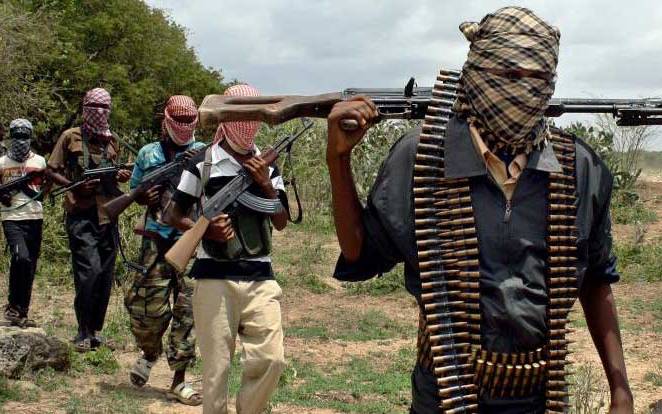 At least four passengers were Tuesday injured when gunmen suspected to be Al-Shabaab militants sprayed a bus with bullets between Elwak and Kutulo, Mandera County.
The victims sustained multiple injuries on their thighs, ribs, head and elbow following the noon incident as the bus they were in headed for Nairobi came under attack, police and survivors said.
The gunmen vanished into bushes after the incident. The bus apparently did not have police on board as it had been the norm to offer armed escort for security reasons.
Read More
It is the latest attack by the terror gang in the area in the past weeks in a series that have been reported.
Among those injured included an 18-year-old girl who sustained a wound in the left rib, and 70 year-old man who had a fracture in the left mid shaft of the humerus bone. The others were 18-year-old boy who had an injury in the head and a 33 year-old man who had an injury in the scapular bone.
Witnesses and police said the victims were stable and the bus had been driven to Kutulo even as a reinforcement arrived to track down the attackers.
Regional police boss Rono Bunei said they have enhanced operations to address such incidents.
The same stretch has been troublesome for days as the Al-Shabaab militants stage attacks on separate days leaving a trail of deaths and destruction. It is near the porous Kenya-Somalia border.
Al-Shabaab terrorists have been striking Kenyan towns along the main border in a series of incidents after defying the security checks in the area.
In the past weeks, at least three security officials have been killed and six Al-Shabaab militants killed in attacks in Mandera area alone. Officials believe there are militants operating in the region.
Past attacks
The insurgents have been planting explosives on the roads in the region to target security agents on patrol.
IEDs have killed dozens of security officials in the region in incidents in the past which were blamed on collaboration between the terrorists and their remnants in the area.
Somalia has not had an effective central government since the 1991 overthrow of President Siad Barre's military regime, which ushered in more than two decades of anarchy and conflict in a country deeply divided along clan lines.
Kenyan troops are in Somalia to address Al-Shabaab menace. Kenya launched Operation Linda Nchi on October 14, 2011, after gunmen seized tourists at the Coast which the Government saw as a threat to the country's sovereignty as it targeted the nation's economic lifeline-tourism.