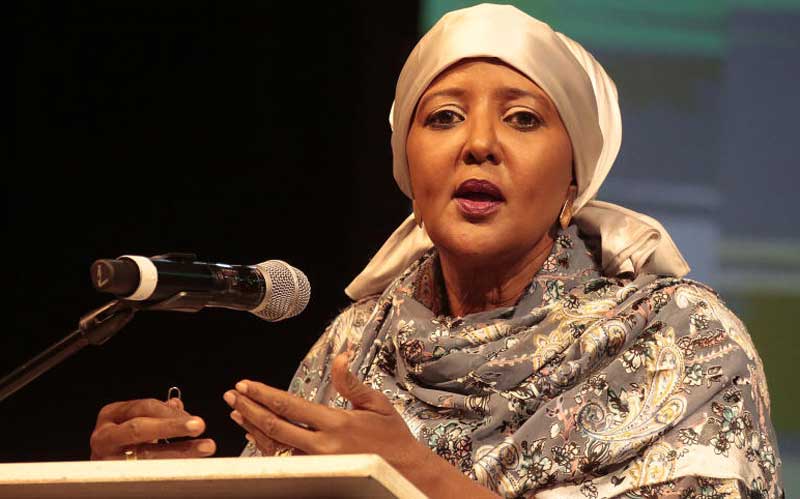 A regional body has endorsed Sports Cabinet Secretary Amina Mohamed's bid to become the next head of the World Trade Organisation.
The East African Community (EAC) said it had officially agreed to support Ms Amina's candidature to replace director-general Roberto Azevedo.
Mr Azevedo – a Brazilian – stepped down from the Geneva-based body a year earlier than expected at the end of August.
EAC made the announcement on Sunday, saying the endorsement follows a request from the chairperson of the summit of EAC Heads of State and Rwandan President Paul Kagame.
Read More
The chairperson of the bloc's council of ministers Vincent Biruta said Ms Amina received "favourable responses from all member states of the EAC."
"I would like to inform you that Ambassador Amina Mohamed is endorsed as the candidate of the EAC to the post of director general of the WTO," Mr Biruta said in a letter addressed to regional ministers of the five-member states.
Ms Amina, 58, is in the second-round of the selection with four other candidates.
She is facing off with former Nigerian Finance Minister Ngozi Okonjo-Iweala, South Korean Trade Minister Yoo Myung-hee, Saudi Arabia's Mohammad al-Tuwaijri and former British Minister Liam Fox.
The EAC endorsement comes barely two days before the 164 members of the WTO whittle the candidates down to two. Voting started on September 24 and will end on October 6.
WTO – which has never had a leader who is female or from Africa in its 25-year existence – is expected to select a winner by December 2020.
The regulator operates a global system of trade rules and it acts as a forum for negotiating trade agreements. It also settles trade disputes between its members and it supports the needs of developing countries.
In recent years, however, it has fallen into turmoil, as trade wars between China and the United States threaten the multilateral trading system.
Ms Amina has promised to spearhead reforms, beginning with the re-opening of the appeal chamber that shut down last year.
She has also pledged to integrate climate change issues into the WTO agenda if selected. Her first task, she said, will be to draw up rules for the international trade of environmental goods and services like solar panels and wind turbines.