Mother's pain as daughter's body stuck in morgue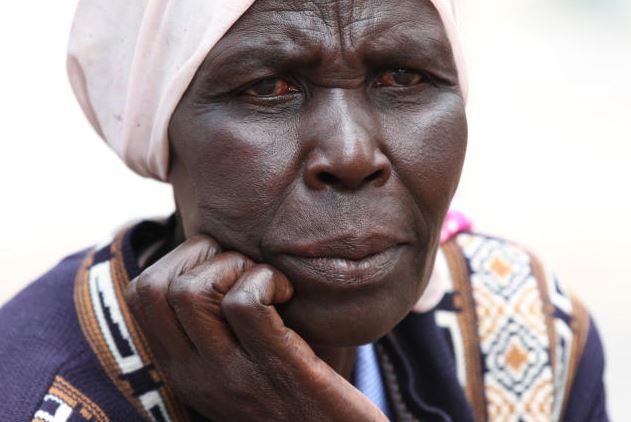 She walks every day from Nairobi's Kawangware to City Hall to beg for help. Her daughter's body has been lying at the Chiromo Mortuary for more than six months because she cannot pay the bill of Sh85,000. Her daughter's mysterious death is also a source of agony for the 58-year-old mother.
The call came at 2.37am on March 8, 2020. She remembers the day well because it was the last night she slept soundly. The other person on the line was in a hurry.
"Come pick your daughter in Garissa. She is dead," Susan Musava (pictured) remembers.
Her 28-year-old last born daughter Snaida Oranje, a single mum of two left Kawangware for Garissa several months ago in search of greener pastures.
Oranje had signed a contract with a recruitment agency, that posted her to Bulla Sagaray a village six kilometres North of Garissa town. That was in December last year.
After three months in the North, Oranje was found dead, blood oozing from her mouth and nose with no visible physical scars. The cause of death was never established.
"That morning before my daughter died, I had spoken with her and she sounded OK. She informed me that her employer was planning to travel out of the country and she may be coming back home. I don't know what happened afterwards," says Musava.
When news of the death came in, the distressed mother left Chavakali that morning for Garissa.
There were many unanswered questions but first, she wanted to give her daughter a decent burial.
What she thought would take her a maximum of two weeks proved to be a long and painful journey.
"When I saw the lifeless body of my daughter, I froze. I gained strength and said a small prayer before we started the process of getting clearance from the police to ferry her body."
She was shocked at the ease with which the body was released without a postmortem.
"In Garissa I never met the woman who had employed my daughter. I only met with her husband who hurriedly booked everything for us to travel back to Nairobi with the body. He assured me of their full support," says Musava.
She admits that her daughter's employer catered for the transport of the body from Garissa to Nairobi but he later switched off his phone immediately she arrived with the body in Nairobi.
The Sunday Standard tried to contact the employer but the calls would not go through.
The body was taken to Chiromo Mortuary in Nairobi, on March 13 which happened to be the day the country recorded its first case of coronavirus.
A week after, the capital was put on lockdown worsening an already dire situation for the family.
"I wasn't in a position to bury my daughter in three days as required by the Ministry of Health. I have no money to pay the mortuary fees and foot the burial costs."
Everyday, Musava walks from Kawangware to City Hall to seek an audience with the county officials to help her offset the mortuary bill. "On days that I am lucky, I get Sh300 that I use as bus fare. I have camped here since March without success," she says.