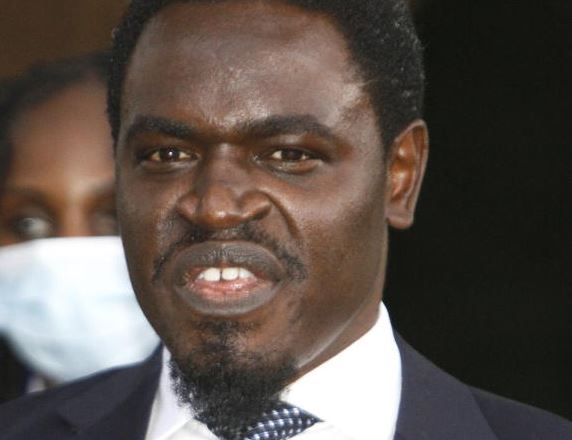 Law Society of Kenya President Nelson Havi (pictured), who has put up a spirited fight in the legal battle on the conferment of the rank of senior counsel (SC) to lawyers, has accused his predecessor, Allen Gichuhi, of interfering with his work.
"It is shocking that he does not want me to perform my role as President of LSK and member of the Committee on Senior Counsel," he states in an affidavit filed at the High Court Registry on September 30. This is in response to a case in which Gichuhi is challenging LSK's decision to call for applications on September 3.
Gichuhi is said to have applied for the position in 2019 while in office. He recused himself from meetings to consider applications, a move that saw the LSK deprived of adequate representation before the committee.
"He also failed to get SCs to elect their three representatives to the committee in time, upon assuming office in March 2019, with the result that the former representatives now erroneously assert that they are still in office," reads the affidavit.
Read More
Havi says it is unfortunate that Gichuhi cannot see the need for LSK to guarantee accountability and integrity in the process of conferment of the rank and title of SC, a process he notes that the society has promised its members.
"The applications for conferment to the rank and title of senior counsel cannot be considered in the manner demanded by Waiyaki (Gichuhi)," he states.
A notice for members to apply for the position was published in a local daily a day before LSK elections on February 27, with a deadline for submissions given as March 3.
Havi says LSK offices were closed due to Covid-19 and reopened in July. During this period, he adds, Gichuhi's term and that of two members of the committee lapsed on March 24 when he took over the society's leadership.