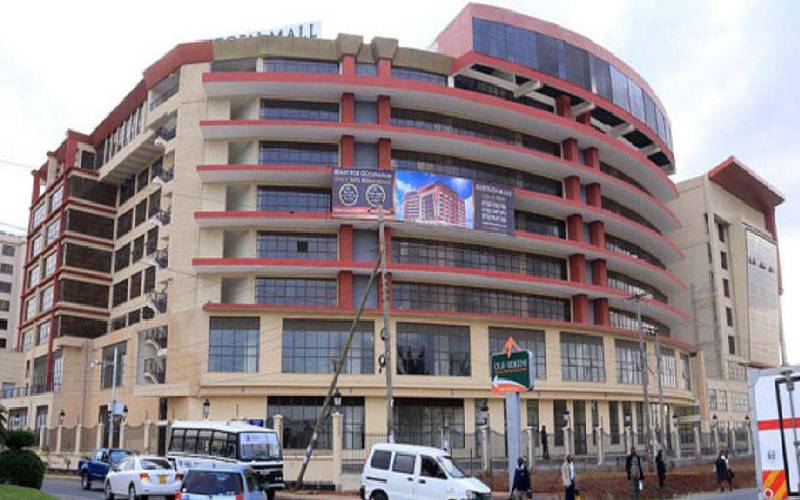 NextGen Mall will not be affected by the ongoing construction of Nairobi Expressway Road, Standard has learnt.
This after a Gazette Notice that had ordered for the acquisition of the land where the mall sits was withdrawn.
"It is now clear the mall will not be affected by the Nairobi Expressway contrary to earlier reports. We are operating normally and will continue to do so," a source from the mall told Standard Digital.
The Gazette Notice issued on March 12, 2020, was however withdrawn vide a gazette notice No 6661 published on September 4, 2020.
Read More
Earlier reports indicated that NextGen Mall owners were among those who were directed by National Land Commission to vacate their parcels of land to pave way for the construction of the Sh62 billion project.
National Land Commission Chairman Gershom Otachi in the said Gazette Notice ordered property owners to vacate their premises
"In pursuance of the Land Act, 2012, part VIII. The National Land Commission on behalf of Kenya National Highways Authority gives notice that the Government intends to acquire the following parcels of land for the construction of Nairobi Expressway Road Project," read part of the Gazette Notice.
NextGen Mall has a total of eight floors with over 200 retail units over three floors, four floors of office space and one floor occupied by eateries, lounges and a fitness centre.
It also hosts a large food court with several restaurant brands such as Dominoes and Burger King among others.
It is part of the larger NextGen Park that hosts residential apartments.
Expressway
The Sh62 billion project, which was started late last year, is expected to revolutionalise transport in Nairobi and ease traffic jams on Mombasa Road by providing faster, reliable, and less costly transport.
The route according to Transport Cabinet Secretary James Macharia will ease the traffic jam on Mombasa road costs the country millions of shillings in fuel and wasted time.
It will be Kenya's first road to be tolled under public-private participation and will see motorists take 20 minutes to drive across the city from Mlolongo to Rironi near Limuru, through Westlands.
The Expressway begins at Mlolongo to Jomo Kenyatta International Airport (JKIA), Nairobi's CBD and ends at Westlands along Waiyaki Way.
The road will have interchanges at Mlolongo, SGR terminus, Eastern and Southern bypasses, Capital Centre, Haille Selassie, Museum Hill, The Mall - Westlands and James Gichuru Road junction.