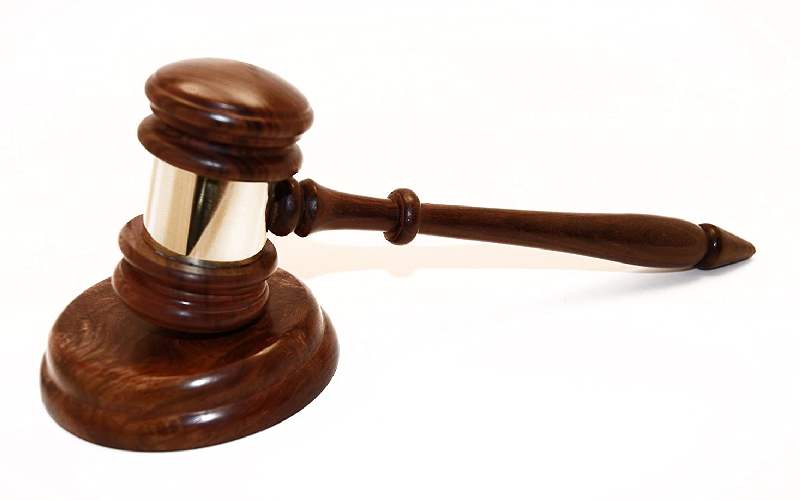 Appellate Court in Nairobi on Friday set free a Rwandan woman convicted to life imprisonment in a murder case.
Antoinette Uwineza alias Micheline Uwababyyi was convicted of killing Winnie Uwambae over a British boyfriend Simon Smith.
Court of Appeal Judges Martha Koome, Hannah Okwengu and Fatuma Sichale, however, acquitted Uwineza saying the evidence adduced in court did not meet the required standard.
"We find that the evidence produced against Uwineza fell short of proving that she inflicted injuries on Winnie either on her or in concert with others," the bench ruled.
Read More
The judges added that there is no inference of malice aforethought could therefore be attributed to Uwineza from Uwambae's injuries.
Through Lawyer John Swaka, Uwineza had appealed the ruling by Justice Jessie Lessit in 2018 maintaining she did not have a hand in the death of her friend.
In 2018 Justice Justice Lessit found Uwineza guilty for the murder of Uwambae a fellow Rwandese and her best friend.
Judge Lessit handed her a life sentence but the court of appeal on Friday released her unconditionally
It is their finding, the judges said the circumstantial evidence relied upon to convict Uwineza did not meet the required standards as it neither led irresistibly to her guilt nor was it compatible with her innocence.
"We allow this appeal, quash her conviction and set her free unless otherwise lawfully held, "they ruled.
On February 18, 2013, the lifeless body of Uwambae, a Rwandese national was found in room 417 at Saharan Lodge within Nairobi County.
For two days Uwambae had been missing from her residence in Westland's, where she was cohabiting with Smith.
Following the investigations, Uwineza and 2 others were arraigned before the court for the murder of Uwambae.
During the trial, 16 witnesses testified in the case on behalf of the prosecution. Uwambae is said to have left her home in wetlands and never to return.
When put on her defence, Uwineza denied having murdered Uwambae, saying the two of them were great friends who had known each other for long.
The deceased was pregnant and although she had informed Simon that the pregnancy was his, An was privy to the fact that Winnie was worried that the pregnancy could belong to her other boyfriends, who included Jean Claude from Rwanda and Allan from Rwanda also.