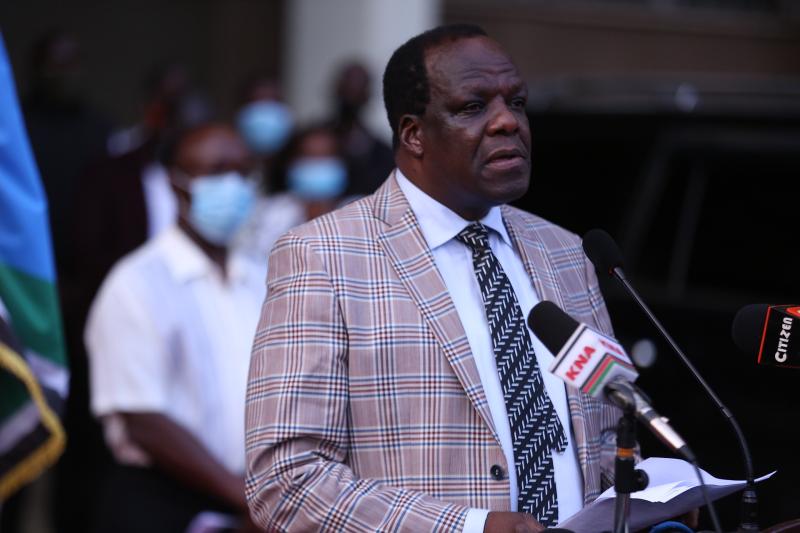 Chief Justice David Maraga's advice to President Uhuru Kenyatta to dissolve Parliament continues to draw mixed reactions.
The Council of Governors on Wednesday said the timing was wrong since the country was in a midst of a pandemic.
According to CoG chairman Kakamega Governor Wycliffe Oparanya, despite the move being in line with the Constitution, there would be [serious] consequences if the President acts on the advisory.
"This action will have dire consequences on government processes especially now that the country is in the midst of managing a pandemic," he said in a statement.
Oparanya said the country was embroiled in constitutional amendments and the gender principle should take centre stage to ensure "the objects of the Constitution are achieved."
Read More
"The country has immersed itself in a discourse on constitutional amendments. This is an opportune time for all stakeholders to have a sober discussion on the issue of gender principle," he added.
On Monday Maraga advised President Uhuru Kenyatta to dissolve Parliament over its failure to enact a law on gender balance taking into account six petitions.
The Chief Justice called for the dissolution of Parliament citing its several failed attempts to enact the Gender Bill despite four court orders.
In his statement, Maraga acknowledged that the decision would cause inconvenience and economic hardship. But he said it was "the radical remedy Kenyans desired to incentivize the political elites to adhere to and fully operationalise the transformation agenda of the Constitution."
President Uhuru has however remained mum on the advice to dissolve the Parliament following its failure to enact the two-thirds gender rule.
Despite the CJ's landmark advice and what it portends for the country, the president has maintained a deafening silence on whether Parliament should be dissolved or not.
With the Constitution silent on the timelines within which the president should act on the advice of the CJ, some say Uhuru must gauge the decision bearing in mind the time within which it would take to hold fresh elections in the 290 constituencies, and 47 counties for positions of senators and women representatives, not forgetting the financial implications.
Law Society of Kenya President Nelson Havi was categorical that unless the President wants to act with impunity, he has no option but to dissolve Parliament "within reasonable time", which he argues must be within 21 days from the day Maraga gave the advice.