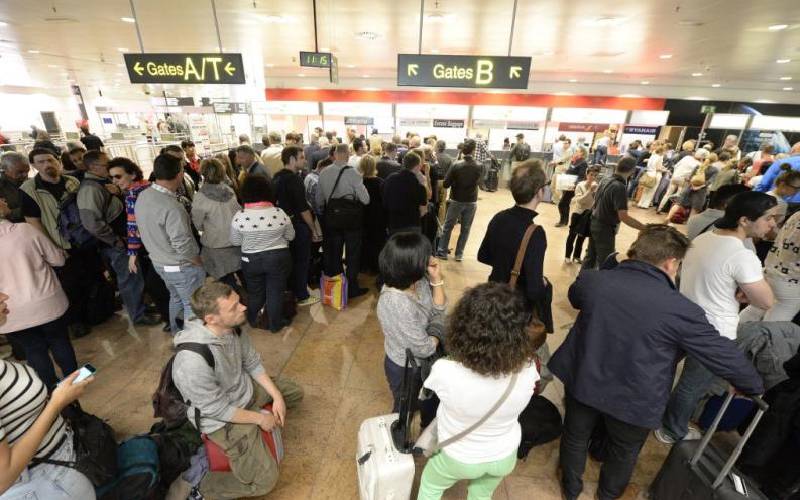 Kenya has ended the amnesty that allowed foreign nationals extended stay during the Covid-19 pandemic peak.
Director-General of Immigration Services Alexander Muteshi said the foreigners affected have two weeks to leave following resumption of international flights.
"In light of eased Covid-19 related restrictions and resumption of the international travel, the Directorate of Immigration services has lifted an earlier amnesty on the stay in the country beyond the stipulated six months," Muteshi said in a statement.
Regularise stay
Read More
He said those affected should plan to leave in the next 14 days as from September 14 or apply for residency permit or pass to regularise their stay.
"Failure to take advantage of the above two options be advised that section 53(1) j of the Kenya Citizenship and Immigration Act 2011 will take effect," Muteshi said.
The department had asked police in May not to arrest or charge foreigners with the offence of being in the country illegally.
He said the directorate had received numerous letters from various police formations in the country asking about the status of foreigners.
"In view of the current Covid-19 pandemic situation in the country and world over, foreigners who are in the country have been granted a general amnesty regarding their immigration status," a notice from the directorate stated.
"This is, therefore, to advise that for the time being, no foreigner should be charged with the offence of being unlawfully present in the country. When this amnesty is reviewed, you shall be advised accordingly".
To address the issue, the department launched an online portal where foreigners affected would provide notifications of their visitor's pass extension upon exiting the country.
There are foreigners in the country whose work permits have expired and they needed to renew them or leave as per the law.
They could not leave since April when President Uhuru Kenyatta announced a ban on movement in Nairobi and the counties of Kilifi, Kwale and Mombasa amid efforts to contain the coronavirus spread.
The president also suspended all road, rail and air transport in and out of the affected areas. He also banned all international flights which lasted up to August.
The Immigration Department has digitised most of its services as part of efforts to enhance operations.